Fitch Ratings Downgrades 5 European Banks, Including Some of the Continent's Strongest
Banks Downgraded on Greek Debt, Eurozone Fears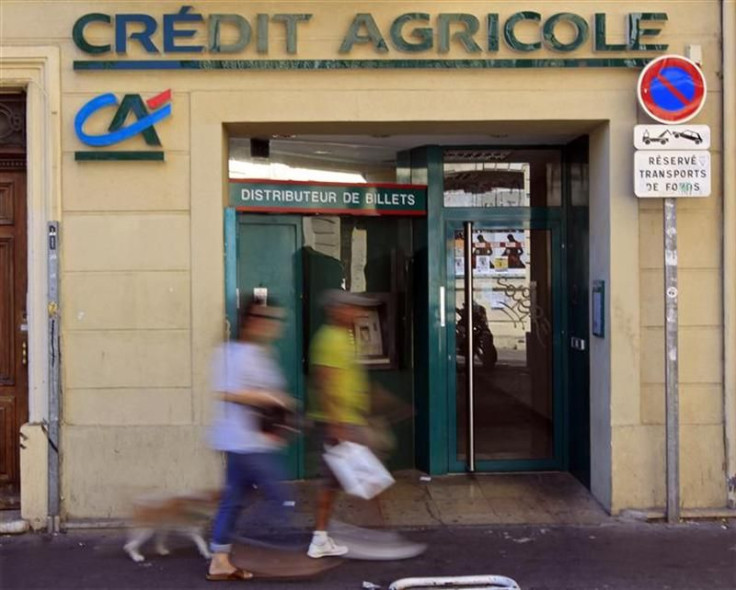 Fitch Ratings, the third-largest and most prestigious debt rating agency in the world, downgraded the debt of five major European banks late Wednesday, continuing the daily barrage of credit downgrades European financial institutions have seen over the past few weeks.
The five banks downgraded included French bancassurer Crédit Agricole, Danish giant Danske Bank, Finnish banking cooperative OP Pohjola Group and Dutch financial services provider Rabobank Group.
Smaller French bank Banque Fédérative du Crédit Mutuel was also affected by the action, which took all the institutions down a notch.
"While ratings for these banks are driven by idiosyncratic factors that determine how they rank in relation to each other and the wider rating universe, the downgrades reflect the broader phenomenon of stronger headwinds facing the banking industry as a whole," the Fitch press release announcing the downgrades noted.
The bank cited continued exposure to Greek debt and the developments in the eurozone when downgrading Crédit Agricole's debt, according to the Dow Jones Newswires.
While Crédit Agricole's downgrade is by far the most significant, Rabobank's could be the most surprising. The Dutch institution is widely considered the safest bank in Europe, and was the first bank to issue new debt following the October 26 European Bank Authority mandate on bank capital requirements.
© Copyright IBTimes 2023. All rights reserved.