FKA Twigs Slams Robert Pattinson's Fans, Calls Haters '14-Year-Old Kids That Should Be In Bed'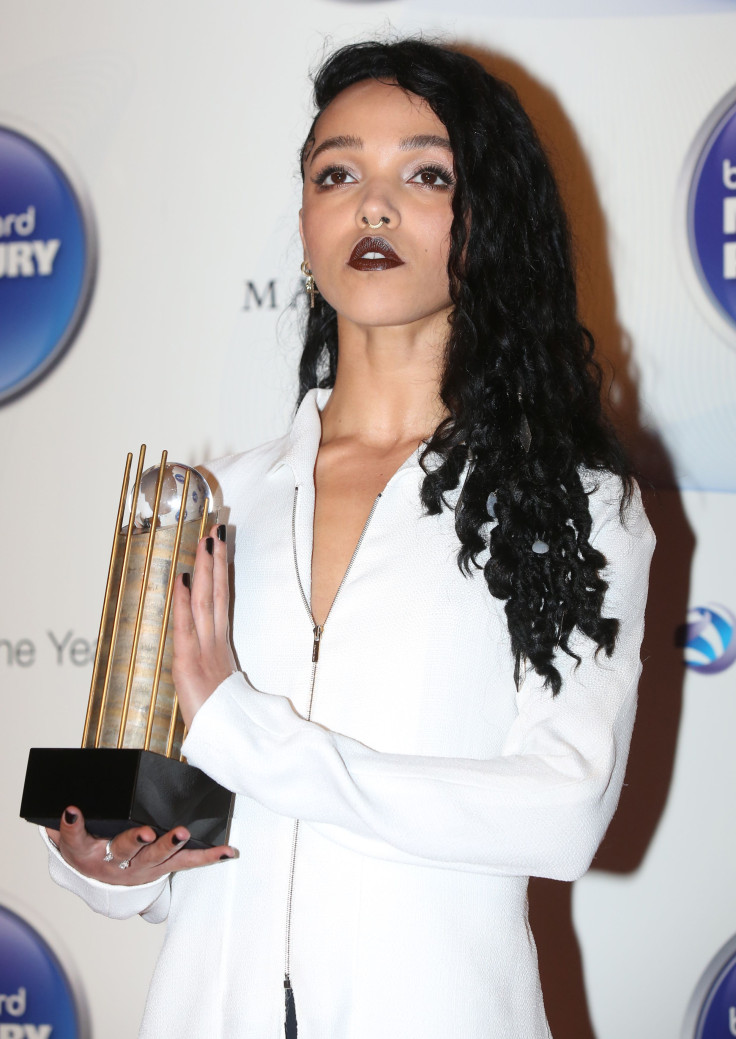 Robert Pattinson's girlfriend is not in love with the "Twilight" star's rabid fanbase. After receiving online hate for their relationship, singer/songwriter FKA Twigs (Tahliah Barnett) opened up about her romance with the British film star, calling their relationship "worth it" despite the online criticism.
In September, the "Two Weeks" singer was flamed on Twitter for her romance with Pattinson, 28, mostly by fans of his former relationship with actress Kristen Stewart. After addressing the negative comments, most of which were laced with racist remarks, Twigs called the naysayers tweets "unacceptable." Now, two months after speaking out online, Twigs, 26, discussed the incident with USA Today, describing her haters as "14-year-old kids who should be in bed."
"I really enjoy the fun of putting something out and people like it or hating it or talking about it, but vacuous attention, it feels discusting," Twigs said. "It's like a hangover. It's weird. I know that's not really because of me or what I'm doing, [but] the positivity that I get from [my relationship] makes the more challenging aspects… very worth it."
Twigs went on to discuss her career and her debut alternative album "LP1," citing love and relationships as her main inspirations for its unique sound. (The lyrics in her song "Two Weeks" is rumored to be about helping Pattinson overcome his failed romance with Stewart.) "Whether it's loving someone, trying to make music or trying to finish something and it's painful, you're constantly confronted with your lack of skill level, or you're trying to love someone and you're confronted with all the demons you have," she said.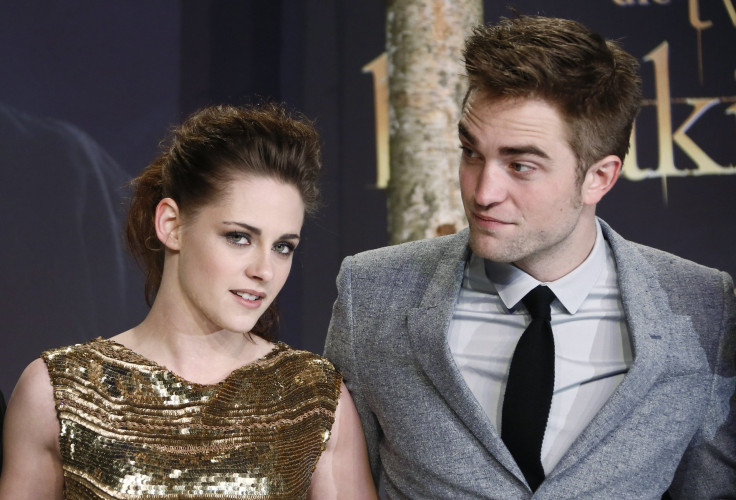 On Tuesday, Twigs opened up about her relationship again during an appearance on the radio show "Sway In The Morning." After the hosts labeled her and Pattinson as the new "power couple," Twigs talked about the struggle that comes with dating a famous face.
"I'm a very quiet person. I'm a very private person," she said. "You know there's that saying, if a tree falls in the forest, and no one is there to hear it, did it really make a sound? If you don't look that stuff up, and if you're not on Twitter all the time, or on Instagram all the time, then like, does it exist? I just don't know if it exists. That's how I see it."
Pattinson was
first linked to Twigs
, a former backup dancer, in August after the pair were photographed spending time together in New York City. Last month, the Daily Mail reported that Pattinson was
planning to relocate
to London in an effort to get away from "mutual circles" he shares with Stewart in Los Angeles. Twigs, a fellow UK native, reportedly had plans to follow suit.
© Copyright IBTimes 2023. All rights reserved.