Flash Flooding: Maryland Getting Additional 2 Inches of Rain Fall Per Hour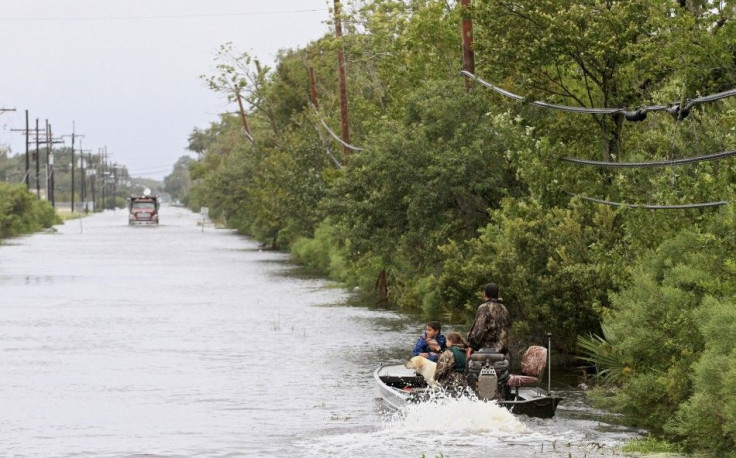 More heavy rainfall of up to two inches an hour is falling on parts of Maryland as the remnants of Tropical Storm Lee continue across the U.S. northeast.
The National Weather Service said Thursday a flash flood warning still remains in effect until 4 p.m. EDT for Montgomery County. The warning includes Olney, Montgomery Village, Germantown, Gaithersburg, and Damascus, which could see more flooding.
As of 1:45 p.m., the Transportation Department reported road closures from early rain near Damascus.
Storm weary East Coast residents, who are still recovering from Hurricane Irene, continue to cope with the aftermath of Tropical Storm Lee. Many have been told to move to higher ground again as rivers swell and overflow.
More than 100,000 Pennsylvania residents in low-lying areas were being forced to leave their homes because of the risk of flooding from the Susquehanna River, according to reports.
The flooding is nearing levels not seen since Hurricane Agnes in 1972.
The Susquehanna River was at 29.07 feet (8.86 meters) at 6 a.m. EDT Thursday and is expected to rise to 39.6 feet (12.07 meters) by Friday morning.
Officials said they are confident the levees will hold, but they ordered evacuations because they didn't want to take any unnecessary risks.
There is a 30 percent chance that the river will go higher than that, County Commissioner Stephen Urban said during a morning news conference at the Emergency Management Building. We're confident that the levees will hold. However, we're going to order a mandatory evacuation of the areas affected by the Agnes flood in 1972.
Urban said everyone should leave those areas by 4 p.m. on Thursday.
Get out of the area, he said.
Evacuation shelters have since been set up at the Pittston Area High School, Luzerne County Community College and the State Street School in Larksville. Two additional evacuation shelters are scheduled to open later on Thursday, officials said.
Meanwhile, transportation in the Greater Philadelphia area was reportedly disrupted and dozens of schools closed as flooding increased there. Heavy rainfall and rock slides have also caused the closure of several major roads and a number of train lines, forcing many commuters to stay at home, according to the New York Post.
© Copyright IBTimes 2023. All rights reserved.