'The Flash' Season 3 Stars Tom Cavanagh, Carlos Valdes Talk Earth-19 Harrison Wells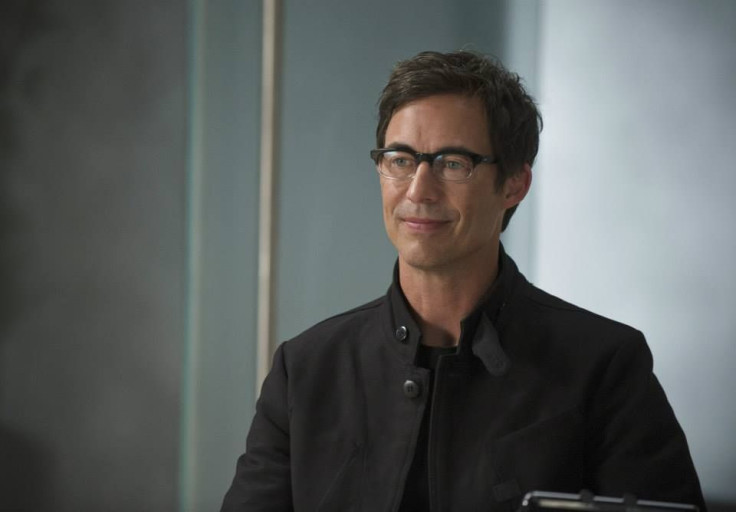 "The Flash" actor Tom Cavanagh shared how he came up with Earth-19 Harrison Wells' humorous personality that sets him apart from other versions of Wells that fans have seen.
"In the first season, he seems good but he's bad. In the second season he seems bad but he's good," Cavanagh said (via Den of Geek) of the first two iterations of Wells that he has played before. "In this season, well, I wonder what he is? A bit of a con man ... But I didn't want to repeat myself from last year so what I thought I would try this year is a guy who fills it up with comedy, if you will."
While Cavanagh is "having a lot of fun" playing Earth-19 Wells, he said that he's also making sure that his portrayal of the character "isn't disruptive to the story." "You don't want to upset the cart or pull the carpet out from what we're trying to do," he told a group of reporters who recently visited the set of the CW series. "You want to actually contribute and have this element — and in this instance it's a comedic element."
In Season 3, episode 5 of "The Flash," Earth-19 Wells, a.k.a. H.R. Wells, confessed that he was lying to Team Flash from the first day he arrived on Earth-1. He revealed that he wasn't really a scientist like he promised he was. Instead, he is a novelist who's looking for inspiration to write his next great book.
"You can expect a lot of H. R.'s business and backstory to be rooted in some of this writing of his and specifically the narrative that he's tackling will reveal itself over upcoming episodes," Carlos Valdes, who plays Cisco in the CW series, teased (via Nerdist). "I mean, he's already wearing the face of a man that's burned us. He's sort of got the chips stacked against him."
In addition, since this is the first time Cisco is scientifically superior to Wells, Valdes said that his character's dynamic with H.R. "is going to be interesting and fun."
The new episode of "The Flash" doesn't air until Tuesday, Nov. 15 at 8 p.m. ET on The CW. Check out the synopsis for Season 3, episode 6, entitled "Shade," below:
"When Wally starts having dreams about being Kid Flash, Barry realizes he has to tell Wally, Iris (Candice Patton) and Joe (Jesse L. Martin) about what happened to Wally in Flashpoint in order to keep him safe."
© Copyright IBTimes 2023. All rights reserved.