'The Flash': Tom Cavanagh Is Directing Another Episode Of The CW Series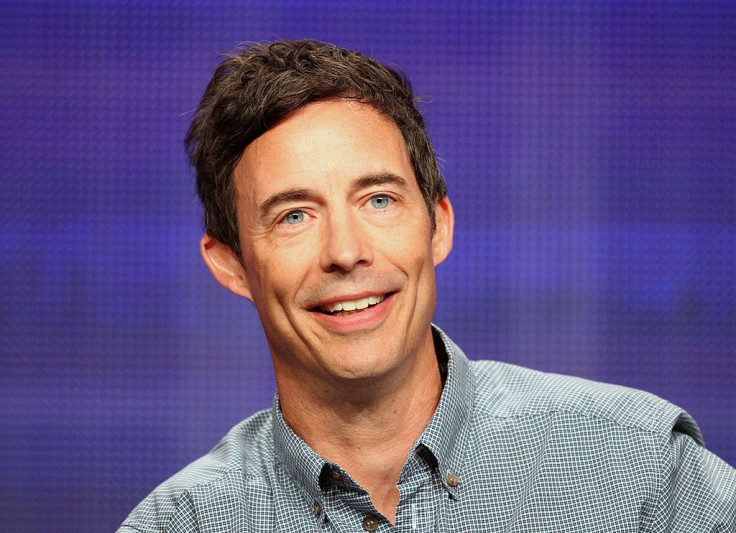 Tom Cavanagh is back in the director's chair on "The Flash."
According to HollywoodNorth.buzz, Cavanagh is directing Season 4, episode 4 of the CW series. The 53-year-old actor, who plays several versions of Harrison Wells on the show, was spotted directing his co-stars Grant Gustin (Barry Allen) and Candice Patton (Iris West) in a downtown Vancouver alley earlier this week.
READ: Which DC Villain Will Sugar Lyn Beard Play In "The Flash" Season 4?
Cavanagh first helmed an episode of "The Flash" last season. In an interview with Vancouver Sun last May, Cavanagh said that he's "so happy" that he had the opportunity to direct Season 3's "The Once and Future Flash" episode.
Cavanagh said that directing the episode was a unique experience for him. "It's a very different thing to do, as you not only have to work with Grant Gustin and the rest of the cast as actors, but you need to always be considering what is done by the exceptional effects teams, too," Cavanagh shared. "For instance, a fight scene between Grant and myself as Reverse-Flash might include us working out choreography of throwing punches, but also have us running around walls taking swings at the air so that these seven beats in a 25-beat sequence can be put in digitally."
In a separate interview with E! News, Cavanagh said that one of the things he liked about directing the episode was the fact that he got to interact with the departments he doesn't often work with when he's just acting. "You know, like the fact that there was just nonstop talking to special effects and visual effects to get the moments right, and being reliant on their phenomenal abilities," Cavanagh said. "That was one of the most joyous parts of doing this show."
When asked what it was like to direct his fellow cast members in the episode, Cavanagh said: "For me as a director, to watch my friends and cast mates — and I said this to them I think every day, I was like it's just a joy to watch them do it. Because when I'm acting in a scene with them, I'm not observing them. I'm in the scene, and I'm reacting to what's in front of me, and I'm not parsing their abilities, but as a director it's a different thing. You're behind the monitor and you're watching the scene unfold, and I think you're a lot more giving to just sit and enjoy the show in front of you, and it was a tremendous show indeed."
"The Flash" Season 4 premieres on Tuesday, Oct. 10 at 8 p.m. EST on The CW.
© Copyright IBTimes 2023. All rights reserved.