Florida Coronavirus Testing Pauses For 5 Days As Tropical Cyclone 9 Threatens Downpour
KEY POINTS
Potential Tropical Cyclone Nine is projected to make landfall in South Florida on Friday and continue up the state
Florida has paused all COVID-19 testing as it braces for heavt winds and tropical storm-force winds
Testing is expected to resume Tuesday at the earliest as the state copes with the coronavirus pandemic
The latest meteorological forecasts place the center of Potential Tropical Cyclone Nine (PTC-9) directly over Florida this weekend, prompting the immediate suspension of COVID-19 testing statewide for up to five days amid a summer surge in the Sunshine State.
PTC 9 will be renamed Tropical Storm Isaias when it intensifies into a tropical storm, as it is projected to do Thursday by the U.S. National Hurricane Center (NHC). It's outer bands are expected to arrive at Florida's southern coast late Friday, bringing heavy rains and tropical storm-force winds.
The latest track from NHC forecasts the center of the storm entering South Florida on Saturday afternoon before roaring straight up the state.
On Wednesday, the Florida Division of Emergency Management (FDEM) announced a halt to coronavirus testing due to concerns about the potential dangers stemming from PTC 9. Florida's testing sites will close Thursday evening and reopen Tuesday morning at the earliest. Some testing sites might be closed even longer, Candy Sims of the Florida Department of Health (FDH) told NPR.
TPC-9's approach comes at a time when Florida is coping as best it can with a continuing surge in deaths from COVID-19. Deaths are on the rise statewide and July is now the deadliest month by far in Florida.
On Wednesday, Florida set a new daily record for deaths for the second day in a row at 216 deaths. It eclipsed the record of 191 virus-related deaths set only the day before. The total number of Florida residents who have died from the disease now stands at 6,333.
Florida added another 9,446 new COVID-19 cases Wednesday, for a total of 451,423 since the pandemic began.
As of Wednesday night, the cyclone was located some 105 miles south-southwest of St. Croix in the U.S. Virgin Islands and 320 miles south-southeast of Santo Domingo in the Dominican Republic.
NHC said as of 5 p.m. Wednesday, the cyclone's area of showers and storms was moving west-northwest at 23 mph. The cyclone carries maximum sustained winds of about 45 mph.
PTC-9's center was expected to move near or over the Virgin Islands and Puerto Rico Wednesday night. It will likely cross over Hispaniola on Thursday, and move on to the southeastern Bahamas on Friday.
Weather forecasters estimate TPC-9 will produce heavy rains and life-threatening flash floods and mudslides across the northern Leeward Islands, the Virgin Islands and Puerto Rico. It is projected to impact Florida even if the forecast track shifts in the coming days.
"Tropical-storm-force winds extend outward up to 275 miles," said NHC.
The Miami-Dade Office of Emergency Management advises county residents to be in a "ready mode" as Isaias approaches. It said all county services will continue normal operations.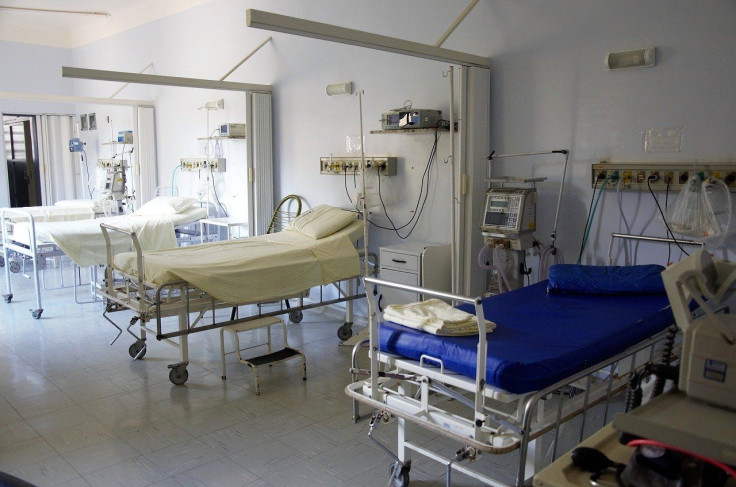 © Copyright IBTimes 2023. All rights reserved.
FOLLOW MORE IBT NEWS ON THE BELOW CHANNELS