Florida Man Arrested After Allegedly Using COVID-19 Relief Funds To Buy Lamborghini
KEY POINTS
David Hines is facing fraud and other charges after he sought around $13.5 million in PPP loans
Hines then bought a 2020 Lamborghini Huracan valued at $318, 497 within a few days after receiving the funds
The sports car was impounded alongside $3.4 million from his bank account when he was arrested
A man in Florida was arrested Friday, July 24, after he fraudulently obtained $3.9 million from the Paycheck Protection Program (PPP) and used some of the money to buy a sports car.
In a criminal complaint unsealed Monday, 29-year-old David T. Hines was charged with one count of bank fraud, one count of making false statements to a financial institution and one count of engaging in transactions in unlawful proceeds.
The complaint alleged that Hines sought approximately $13.5 million in PPP loans through applications on behalf of different companies. The Miami resident also submitted false loan applications that made "numerous false and misleading statements" about the companies' payroll, said the Department of Justice in a news release.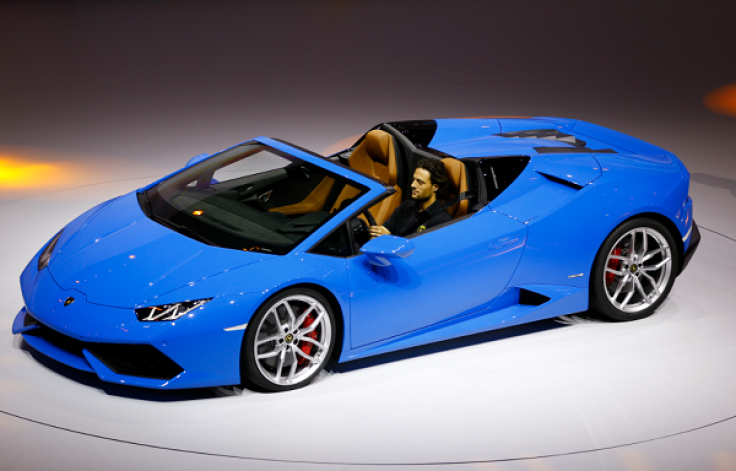 Hine's claims were approved and was funded around $3.9 million in loans by the financial institution, said the complaint.
"Those purported employees either did not exist or earned a fraction of what Hines claimed in his PPP applications. Collectively, Hines falsely claimed his companies paid millions of dollars in payroll in the first quarter of 2020. State and bank records, however, show little to no payroll expense during his period," U.S. Postal Inspector Bryan Masmela said in an affidavit.
Within a few days after receiving the funds, Hines bought a 2020 Lamborghini Huracan valued at around $318,497. He then registered the sports car jointly in his name and the name of one of his companies, NBC News reported, citing a statement from the criminal complaint.
Hines also did not make payroll payment "within days and weeks" after the disbursement, but he did spend a chunk of the money on dating websites, jewelry and clothing and even stayed at posh hotels on Miami Beach, according to the Miami Herald.
Assistant U.S. Attorney Michael Berger told the Herald that Small Business Administration (SBA) loan scammers are able to "exploit" the PPP because it doesn't bother to check any of the claims in their applications. The affidavit also stressed the same when it said that "either the SBA nor any other government agency checked IRS records to confirm that the applicant had paid the payroll taxes represented in the PPP applications."
Authorities impounded Hines' Lamborghini at the time of his arrest, as well as $3.4 million from his bank account. He was held over the weekend at the Federal Detention Center and was granted a $100,000 bond for him to stay at his mother's home provided that he wears a GPS monitor.
The PPP was passed by Congress as part of the CARES program following the COVID-19 outbreak in March. The program provides "forgivable loans" to small businesses so that they can protect their employees and use it to "cover other legitimate costs" during the pandemic, according to the Miami Herald.
© Copyright IBTimes 2023. All rights reserved.