Forced Evictions In Brazil Shadow Olympic, World Cup Preparations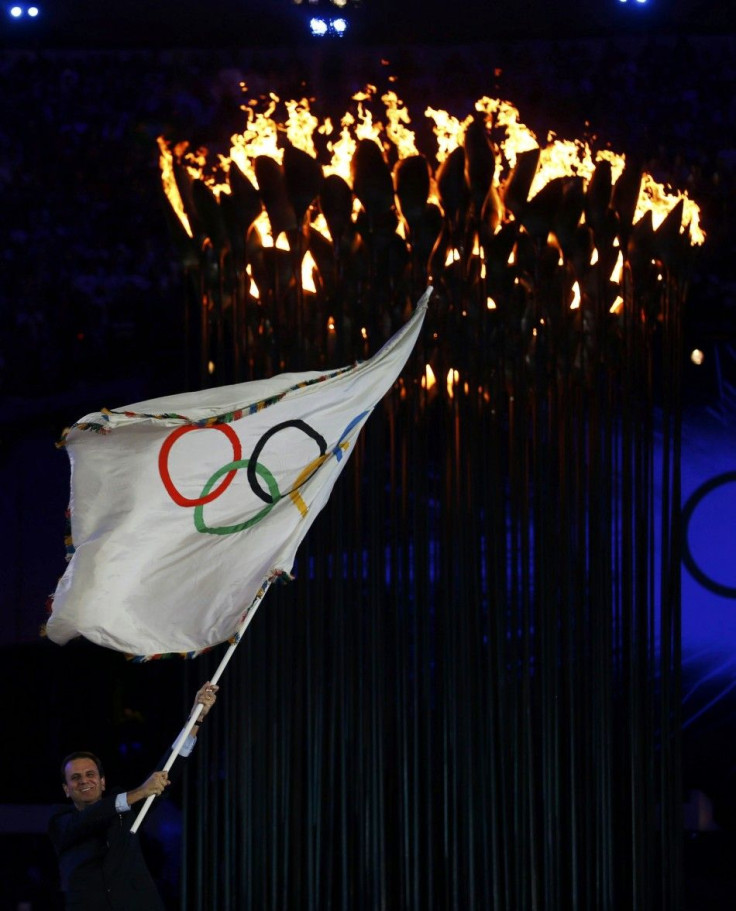 As Brazil prepares to host two of the world's largest public sporting spectacles, the Olympics and the World Cup, thousands of people living in poor urban areas are facing forced evictions or have already been displaced by development projects.
Slums sitting upon highly valued real estate throughout several Brazilian cities are being torn down to make way for stadiums, highways and hotels, while the local residents are pushed to the outskirts, often far away from their places of business, civic institutions and public services.
Public officials and private developers have hailed the country's push to prepare for the global sporting events as an opportunity to modernize and integrate underdeveloped areas, but residents of the affected communities and human rights groups have questioned the legality of their removal without taking into concern their rights and livelihoods.
"Hosting the Olympics should be a cause for celebration, not fear," Yvette J. Alberdingk Thijm, executive director of international human rights group Witness, said in a statement.
"Forced evictions undermine the mission and spirit of the games. We call on government officials to immediately put a stop to the practice of forced evictions."
Roughly 170,000 Brazilians throughout the country are facing or have already been subjected to forced evictions, according to Witness. Thirty thousand people are being affected just in Rio, which will host the 2016 Summer Olympics, as well as several of the 2014 World Cup matches.
"Forced evictions in Rio violate existing legislation at the municipal, state, federal and international levels," Witness said.
"The Brazilian Federal Constitution establishes housing as a basic right and Rio de Janeiro's State Constitution and Municipal City Code establish that publicly owned lands should be destined to social interest housing."
City officials, citing the urgency of developing infrastructure for the upcoming games, have dispensed with legal statutes protecting residents against forced evictions.
In the process, large no-bid contracts have been handed out to developers amidst allegations of corruption. In some cases, a written contract between the city and private firms does not even exist, as in the case with the $30 million dollar Olympic golf course project.
Even before the venues for the Olympics or the World Cup were announced, private developers have long sought to capitalize on Rio's valuable real estate, only waiting for the obstacle of the area's pre-existing poor communities to be removed.
"This is a pattern we've seen again and again, the recurring violation of people's right to housing," said Priscila Neri, Witness program coordinator in the U.S. "We saw it in Beijing with the (2008) Olympics, and we saw it in South Africa with the (2010) World Cup."
"No one is saying that there shouldn't be an Olympic Games -- it's a great source of national pride," Neri added. "But it must be done without anyone's rights being violated."
Witness is petitioning city officials for an alternate development plan, one that includes affordable public housing projects for residents that lets them stay in their communities.
"The proposal calls for urbanization instead of eviction, and proves, with compelling evidence, that it is cost-effective and better for the community to stay where it is," read a Witness statement.
Private developers, of course, would argue that every square foot that is not being developed is lost profit, and, indeed, it goes back to the argument of what value is created by investing in communities that have been there for generations.
"These are people who are already vulnerable in society and cannot easily defend their rights," Neri said. "The golden rule is that the community life should be improved, it cannot be made worse."
© Copyright IBTimes 2023. All rights reserved.