Ford Reinstates Dividend; Exemplifies Company Turnaround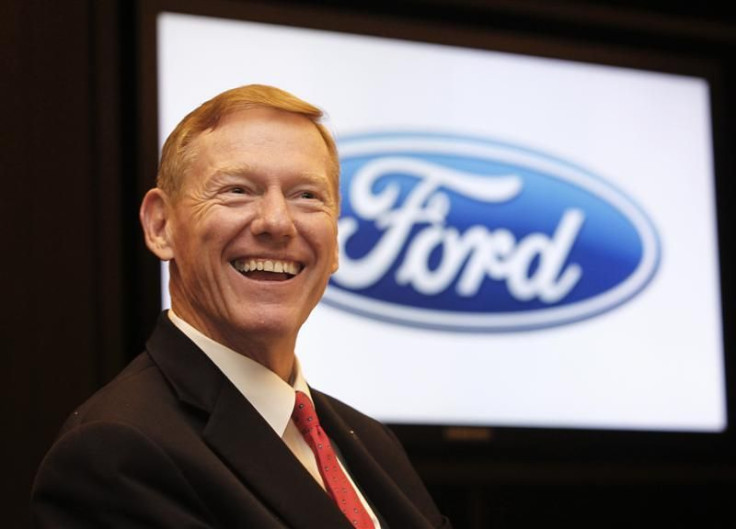 Ford Motor Co. has reinstated its dividend, perhaps the final sign that the company's remarkable turnaround from near-brankruptcy has resulted in a stable, profitable business model.
Ford (NYSE: F) said Thursday the return of its quarterly dividend will pay 5 cents a share, payable on March 1 to shareholders of record as of Jan. 31.
Among the happiest is likely company chairman Bill Ford Jr., who made the announcement, considering he and family members who own or receive dividend benefit from many of the company's Class B shares have been the income since the dividend was dropped in 2006 as Ford struggled, teetering near bankruptcy.
We have made tremendous progress in reducing debt and generating consistent positive earnings and cash flow, said Bill Ford, the company's executive chairman, in a statement. The board believes it is important to share the benefits of our improved financial performance with our shareholders. We are pleased to reinstate a quarterly dividend, as it is an important sign of our progress in building a profitably growing company and our confidence in the future.
Trading in Ford shares was halted briefly on Thursday for the announcement. Shares were down 3.2 percent just before the announcement, but they have since recovered -- trading at $11.06, down two cents -- by Monday afternoon after the announcement.
Ford Chief Financial Officer Lewis Booth said the automaker's financial condition is far better than it was a few years before. Shortly after the company hired CEO Alan Mulally, credited with one of the most remarkable turnarounds in American business history, many thought Ford was destined for bankruptcy. Booth said, however, that Ford's current position of strong liquidity and balance sheet improvements provide the underlying financial strength to resume paying a quarterly dividend.
Mulally, 66, has said he wants to see Ford's turnaround completely through, and the return of the dividend is a significant sign. Earlier this week The Wall Street Journal reported that Ford is search for Mulally's replacement.
ord Motor Co. is searching for CEO Alan Mulally's replacement, according to a report.
People familiar with the matter told the newspaper that Ford is already in the process of reviewing candidates to take over for Mulally, who is expected to leave the company within two years.
A Ford spokesman told the Journal that no search is under way. Both Mulally and Bill Ford Jr. declined an interview for the article. Yet Ford said in a written response to questions that the company has a strong list of internal candidates to consider for Mulally's replacement when the time comes.
At Ford, we are fortunate to have a strong list of internal candidates and the Board is pleased to support their further development. While our preference always will be to develop talent internally, we also survey the external environment for potential candidates as a regular course of action.
Ford wrote further that, Having a viable succession plan to ensure business continuity is perhaps the most important duty of the Board and something we take very seriously.
Among the internal candidates likely to be considered are:
--Mark Fields, who heads Ford's North and South American operations. One of Mulally's top leaders, he led an important turnaround of Ford's North America operations.
--Joe Hinrichs, Ford's chief of Asian operations.
External candidates include, according to the Journal, John Krafcik, CEO of Hyundai's North America operation, and Phil Martens, CEO of Novelis Inc., an aluminum products company. Martens was at Ford until 2005, and is well acquainted with Bill Ford Jr.
© Copyright IBTimes 2023. All rights reserved.