Fox News Reaction To Biden Speech: Twitter Goes Wild Over Host Saying 'Best Inaugural' Since JFK
"Ask not what your country can do for you …"
President Joe Biden's inaugural speech may have been the finest since John F. Kennedy's delivered his iconic line in 1961, according to longtime Fox News host Chris Wallace.
"I've been listening to these inaugural addresses since 1961," Wallace said during his live post-speech analysis. "… I think this is the best inaugural address I've ever heard."
Wallace's comparison generated a range of reactions in the Twittersphere. "I really think [Biden] is the best speaker of all living presidents," read one comment, "JFK's speech, imho, will always be more memorable, but Joe spoke from the heart & said what WE need in these trying times in order to find healing," read another.
Other Twitter posts piled it on. "I agree it is a great speech, but I think we are all a little giddy right now because we heard someone speak in complete sentences," read a tweet, and another tweet joking asked, "Is that Wallace's way of resigning??"
The address, on the heels of the riot at the nearby Capitol two weeks earlier, made Biden's plea for calm and unity all the more poignant, Wallace said, calling the address "part sermon, part pep talk." Biden's call was less a torch being passed than a call to put the torch down.
"Let's start afresh, all of us," the new president said. "Let's begin to listen to one another again, hear one another, see one another, show respect to one another. Politics doesn't have to be a raging fire destroying everything in its path. … We must end this civil war, and the way we can do it is if we show each other a little tolerance and humility."
Wallace called the president's words "a call to our better angels," noting the challenges — from COVID-19 to political divisions — that Biden and the country will face in coming months and years.
Wallace seemed to betray Fox News' conservative leanings with his comments, particularly when he said Biden seemed to have a particular call to the media's role in calming the storm.
"There is truth and there are lies—lies that are told are told for power and lies that are told for profit," Biden said.
Wallace took that line to heart.
"I think it was a call to all of us," Wallace said, "whether it's us on the air, on cable, whether it's us on social media on our Twitter accounts, understanding that we have to deal from facts and truth."
Wallace, 73, played a visible role in the 2020 race. In the first presidential debate, he drew fierce criticism for letting the exchanges get too heated, failing to tone down Trump.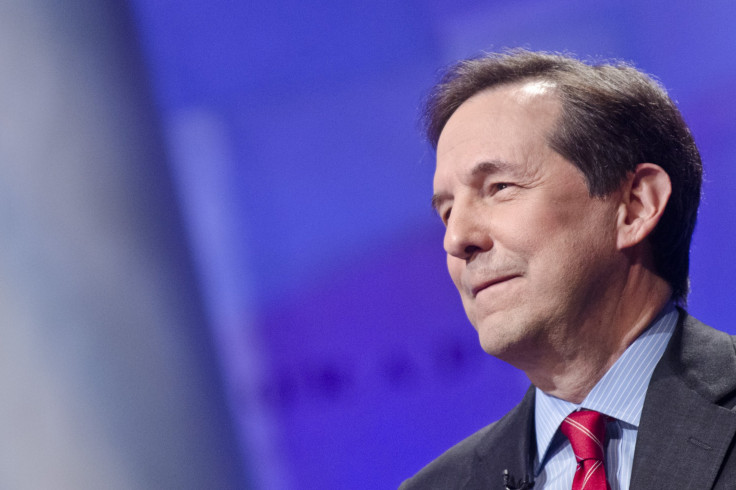 © Copyright IBTimes 2023. All rights reserved.
FOLLOW MORE IBT NEWS ON THE BELOW CHANNELS