Free Slurpee Day: What's Your Favorite Flavor?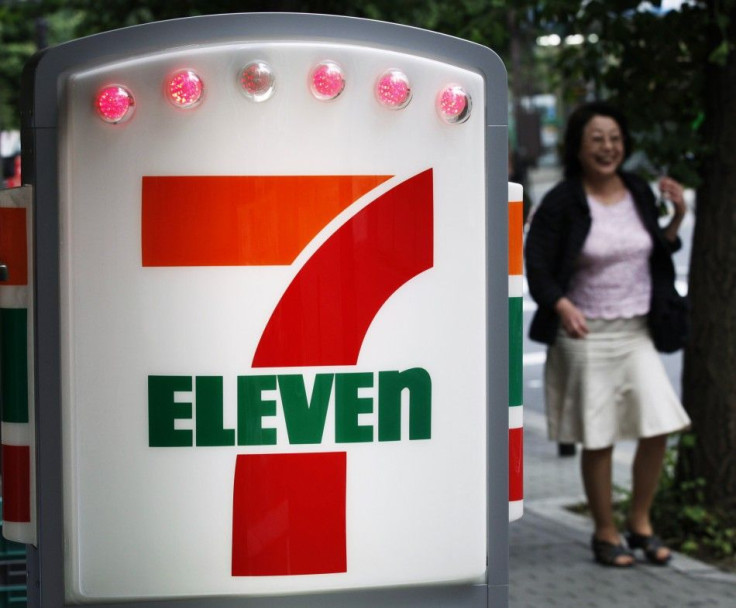 Slurpee flavors change regularly, since 7-Eleven is always experimenting with some special flavor tie-in promotion for its signature drink. But some standbys rarely go away, and these are the Slurpee flavors that keep people coming back for more.
MUST READ: 7-Eleven Free Slurpee Day: A Recipe for Belly Fat?
Monday is free Slurpee day at 7-Eleven, America's largest convenience store chain. In celebration of the company's birthday, on 7/11, the 7-Eleven chain is giving away free 7.11 ounce Slurpee's until midnight. In recognition, it's worth breaking down Slurpee's most popular flavors, with the company's description.
Coca-Cola Classic -- Current Slurpee-weight Champion of the Universe (Defeated Rowdy Roddy Piper for the title in 1987). Tastes like: A Coca-Cola Classic-icy cool refreshment hybrid.
Fanta Wild Cherry -- Crazy cherry flavor. Only slightly less than the human body can withstand. Notable: The red coloring will transform your mouth into that of a cherub.
Fanta Banana -- This Slurpee is b-a-n-a-n-a-s. THIS SLURPEE IS BANANAS, B-A-N-A-N-A-S. Taste like: We'll give you a hint, it rhymes with p-ananas.
Barq's Root Beer -- Why just quench your thirst when you can straight-up teach it a lesson. Try the crisp, delicious taste of Barq's Root Beer wtih the ice-cold awesomeness that you know and love. Get ready, because it's gonna bite your face off.
Fanta Pina Colada -- Coconutty with a hint of pineapple.
Mountain Dew -- Ohmygosh, thisislikethegreatestflavorEVER!!!! meanit, its reallyreallyreallyreallytheBEST!!! Ohyear, andits's totallyloadedwithcaffeinetoo!!! OMG!YUM!
Based in Dallas, Texas, 7-Eleven is America's largest convenience store, and the Slurpee, a sweet, flavored frozen beverage, is a signature product. 7-Eleven licensed Slurpee from the ICEE company in 1967, featuring the product in its stores.
ICEE is popular as well, with a Top 10 free app at Apple's iTunes store.
7-Eleven expects to give away more than 5 million free Slurpees Monday.
Based on the number of stores 7-Eleven, that's an average giveaway of roughly 1,000 Slurpee's per store expected. But don't feel sorry for 7-Eleven -- the convenience store chain isn't getting clobbered on the promotion. Hardly. Last year when 7-Eleven did the free Slurpee promotion in a birthday celebration on 7/11, the company saw a sales increase of 38 percent.
With the free giveaway promotion last year, 7-Eleven actually had a heyday in sales -- its biggest of the year.
You get a taste of it, said Slurpee senior brand director Laura Gordon, and you choose to have more.
But it's more than that, since 7-Eleven sells much more than Slurpees. People wanting to line up and wait for the free frozen drinks are buying more gas, more coffee, and more of other top sellers at America's largest convenience store chain.
Slurpee fans can also visit the company's signature Web site, slurpee.com, downloading hats and confetti to join the celebration. They can even take a picture of themselves in celebration mode and post it on Slurpee's Facebook page.
FOLLOW MORE IBT NEWS ON THE BELOW CHANNELS