Freeport-McMoRan Copper & Gold 4Q down, but Full Yr 2011 up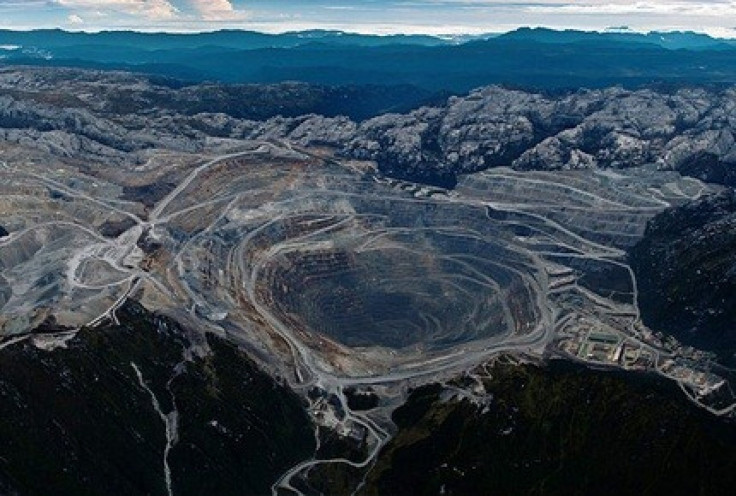 A long, sometimes violent, strike at the world's biggest gold mine slashed output and cut earnings in the fourth quarter of 2011 for Freeport-McMoRan Copper & Gold Inc., but full year 2011 results still marked an increase.
The strike at the Grasberg mine in Indonesia has been resolved and the company is slowly bringing the massive complex back to full production.
Net income attributable to common stock for fourth-quarter of 2011 was $640 million, 67 cents per share, compared with net income of $1.5 billion, or $1.63 per share, for fourth quarter 2010.
Revenue for the recently completed quarter fell to $4.16 billion from $5.6 billion in the year-earlier period.
Production declined in the fourth quarter to 181,000 troy ounces of gold from 629,000 ounces.
The results reflect strong operating performance in the Americas and in Africa, and were unfavorably impacted by disruptions at our Grasberg operations in Indonesia, CEO Richard C. Adkerson said in a statement.
For the full-year, the Phoenix, Ariz.-based company earned $4.56 billion, or $4.78 per share, compared with $4.27 billion, or $4.57 per share, in the fourth quarter of 2010.
Revenue for all of 2011 rose to $20.88 billion from $18.98 billion in 2010 on sales last year of 1.38 million ounces of gold compared with 1.89 million ounces in all of 2010.
Freeport-McMoRan ended 2011 with significantly more cash than debt, Adkerson said.
Shares rose in premarket trading 33 cents to $44.80.
© Copyright IBTimes 2023. All rights reserved.