Galaxy S3 Release Event Potpourri: New 'Leaked' Prototype of Samsung Smartphone, iCloud Challenger And Galaxy Tab (Latest Rumor Roundup)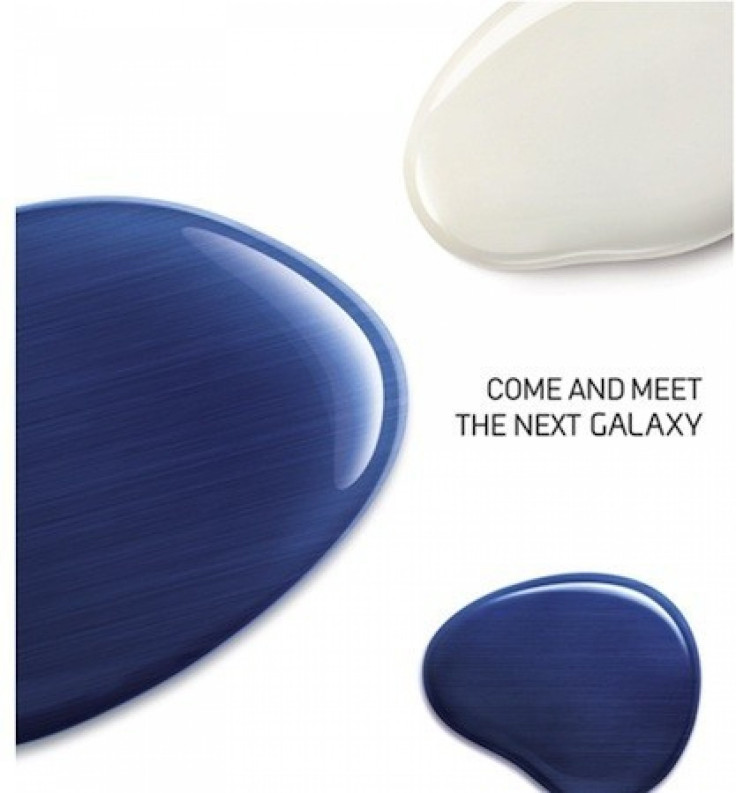 Samsung is expected to unveil Galaxy S3, the successor to the popular Galaxy S2 smartphone, at an event in London on May 3. A steady stream of leaked prototype images have offered glimpses into the upcoming iPhone rival's features and specifications, enthralling the enthusiasts in the process. Recent weeks have seen an upsurge of leaked images that claim to be original shots of the eagerly anticipated product.
The latest is from GSMArena, which has reportedly received information from Vietnamese website Tinhte.vn about the Galaxy S3.
Tinhte.vn, which, as far as claims go, got hands-on with a prototype version of the upcoming Samsung flagship, shot a video to help readers understand what the device will feature. The website, however, mentions that the prototype is not the final design of the phone and is just a testing device. The device, which packed in all the hardware that are possibly coming in the final phone, was put in a box and sent out for carrier test to prevent leaks.
The key features revealed by the latest prototype are: Samsung-made quad-core processor running at 1.4GHz, 1GB RAM, a Mali-400MP GPU (same as on the current Galaxy S II), Ice Cream Sandwich OS and a screen with 320ppi pixel density and 720p resolution. The resolution indicates that Galaxy S3 will be supporting a 4.6-inch display. Although the screen appears to be Super AMOLED, whether it's a Plus or not (meaning whether it uses a PenTile matrix or a conventional RGB one) is not yet confirmed by the folks at Tinhte.
The device also reveals that it will have a microSD card slot to expand the 16GB of built-in memory. Camera should be an 8 mega pixel, contrary to the popular belief of 12 mega pixel and the phone will have 2250mAh battery and Near Field Communication technology.
Increasing Hype Surrounding May 3 Event
Meanwhile, amidst all the fuss and hype generated by Galaxy S3, Samsung is quietly planning to launch another killer device, a new Galaxy Tab 2 (10.1). And, hold on, that's not all! The Korean giant has further plans to harden the competition against Apple by releasing its own Cloud storage service, dubbed as S-Cloud.
Galaxy Tab 2 (10.1)
The Asian CNET, citing a source familiar with the matter, reported that the Korean business conglomerate will be lining up a new 10.1-inch Galaxy Tab at the same press event where it would launch its fabled handset.
The 10.1-inch tablet will apparently be running a dual-core processor, and will not be the Galaxy Tab 2 10.1, which was previously rumored to come with a quad-core upgrade.
The serial launch of tablets within a short time span somehow projects Samsung's desperate attempt to make a solid comeback in the tablet market. Earlier this month, CNET reported that a Samsung spokesperson admitted that the company wasn't doing very well in the tablet market.
More details about the latest 10.1 tab are yet to be revealed.
iCloud Competitor - S-Cloud Storage Service
According to a South Korean report that appeared on Friday, Samsung's iCloud competitor, dubbed S-Cloud, will be unveiled at next month's Galaxy S III announcement in London on May 3rd.
The report also adds that although it's not clear how many gigabytes of storage S-Cloud would offer, five gigabytes can be a probable amount. 5GB is, however, the same capacity that's offered by the rumored Google Drive.
It is also expected that Samsung will follow Amazon's path and will allow unlimited storage of all media purchased through the S-Cloud, its online store.
Samsung, which already provides a cloud service called Kies, to transfer content back and forth from a PC to its Galaxy Tab tablet devices, will harden the competition against Apple's iCloud with its new S-cloud service in the coming days. Samsung's decision of not keeping any limitations on the type of content to be uploaded will give the company en edge over the iCloud service.
Moreover, the company will let the users have access to popular TV shows, movies and music with free and paid content that will be available across a range of Samsung devices.
Earlier rumors indicated a delayed launch of the service due to some troubles in developing a suitable infrastructure for the global market. But according to the latest Maeil Business report, the company, in order to overcome the situation, has partnered with Microsoft to support its global S-Cloud service.
© Copyright IBTimes 2023. All rights reserved.
FOLLOW MORE IBT NEWS ON THE BELOW CHANNELS