'Game Of Thrones' Season 5: Metal Mix Tape Planned To Promote New Episodes In 2015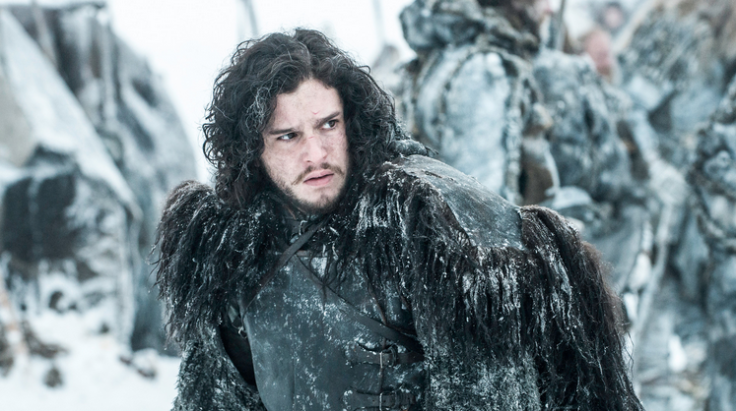 Music – besides the now iconic theme song and that pesky "Rains of Castamere" – is not usually a major part of "Game of Thrones." However, that does not stop some musician fans of the show from writing songs inspired by the series. In fact, recently it leaked that a couple bands are working with the show's producers on another promotional mix tape for the upcoming fifth season.
Guitarist Scott Ian of the metal band Anthrax confirmed the mix tape album in an interview with Metal Hammer. "All of you out there who watch 'Game of Thrones,' much like me, probably think it's a very metal TV show," Ian told Metal Hammer. "And just know: the reason for that is that one of the creators [Dan Weiss] is a huge metalhead."
Ian must not be lying about "Game of Thrones" producer Dan Weiss' metal fandom because the other band currently rumored to be a part of the mix tape is hardcore metal outfit Killswitch Engage. However, no other contributing bands have been announced at this time.
Last year's mix tape, released ahead of the Season 4 premiere, was entirely rap-filled and featured Common, Big Boi and Wale. It seems a genre-inspired mix tape is becoming a yearly tradition for "Game of Thrones."
The Season 4 mix tape was released for free on Soundcloud under the title "Catch the Throne," a phrase Scott Ian used as a hashtag while tweeting about the project. No official announcement has been made about the method of release the new mix tape and if it will again be delivered via Soundcloud.
As anticipation for Season 5 grows, viewers can look forward to the music to help them get excited about the new episodes. If nothing else, fans will have some songs that do not ensure the loss of a character, like the infamous "Rains of Castamere" -- even if they are, ironically, death metal.
Are you excited for the mix tape? Tweet your thoughts to @Ja9GarofaloTV.
© Copyright IBTimes 2023. All rights reserved.