'Game Of Thrones' Season 5 Spoilers: 5 Things To Expect In 2015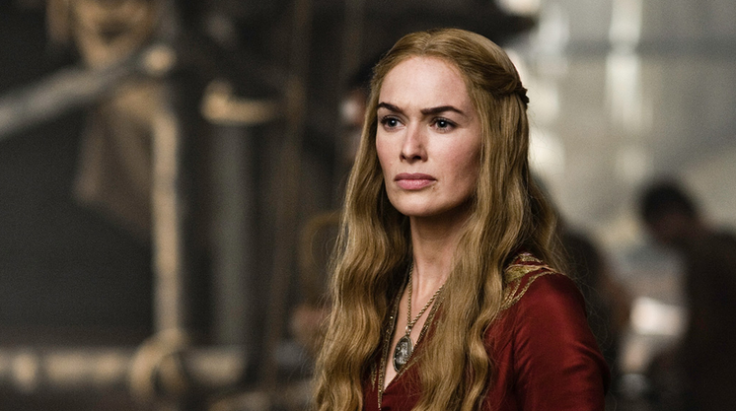 Winter is here, and for fans eagerly awaiting the Season 5 premiere of "Game of Thrones," spring 2015 cannot come fast enough. There is still a bit of a wait before the return of the HBO series, so what can "GoT" viewers look forward to in the New Year?
Check out five treats coming for "Thrones" fans in 2015:
1. Season 5 Trailer
Before the actual episodes come in the spring, fans can expect a trailer for Season 5. While there have been a few teasers, most notably the glitch-ridden Three-Eyed Raven social media campaign, fans have yet to see a true trailer with lengthy clips or dialogue. Though the exact date remains a mystery, the trailer should be out in the next few weeks.
2. Walk of Shame
Perhaps the most anticipated scene of Season 5 will be Cersei Lannister's (Lena Headey) penance walk. Fans of the "Song of Ice and Fire" books know that after being found guilty of trying to frame Margaery Tyrell (Natalie Dormer) for adultery, Cersei is made to walk naked with her head shaved from the Great Sept to the Red Keep as punishment. Filming took place under intense secrecy as fans coveted sneak peek photos of the controversial scene. The show's production unit also had to move filming to another part of Dubrovnik in Croatia to get around a public nudity law.
3. New Look For Tyrion
A HBO promo video showed a shot of Tyrion Lannister (Peter Dinklage) from Season 5 sporting a hood and a new beard. Viewers know that the character had to flee King's Landing after escaping prison and murdering his father (Charles Dance). Where will the fan-favorite character go into hiding?
4. New Cities
With Tyrion leaving Westeros, presumably for the South, and Arya Stark (Maisie Williams) bound for Braavos, Season 5 will feature new cities that have hardly been seen in previous episodes. Dorne, the homeland of Oberyn Martell (Pedro Pascal), will also make its debut in the new season.
5. New Book?
Fans are still eagerly awaiting the release of the sixth book in the "Song of Ice and Fire" series, "The Winds of Winter." Author George R. R. Martin has not yet announced when the book will be published, but some are predicting that it could squeak out in 2015. Martin had better hurry, as the show is beginning to catch up to the novels.
What are you most excited for in "Game of Thrones" Season 5? Tweet your thoughts to @Ja9GarofaloTV.
© Copyright IBTimes 2023. All rights reserved.
FOLLOW MORE IBT NEWS ON THE BELOW CHANNELS