'Game Of Thrones' Season 6 Theories: Will Lady Stoneheart And Ned Stark Appear? Rumor Roundup Before The Premiere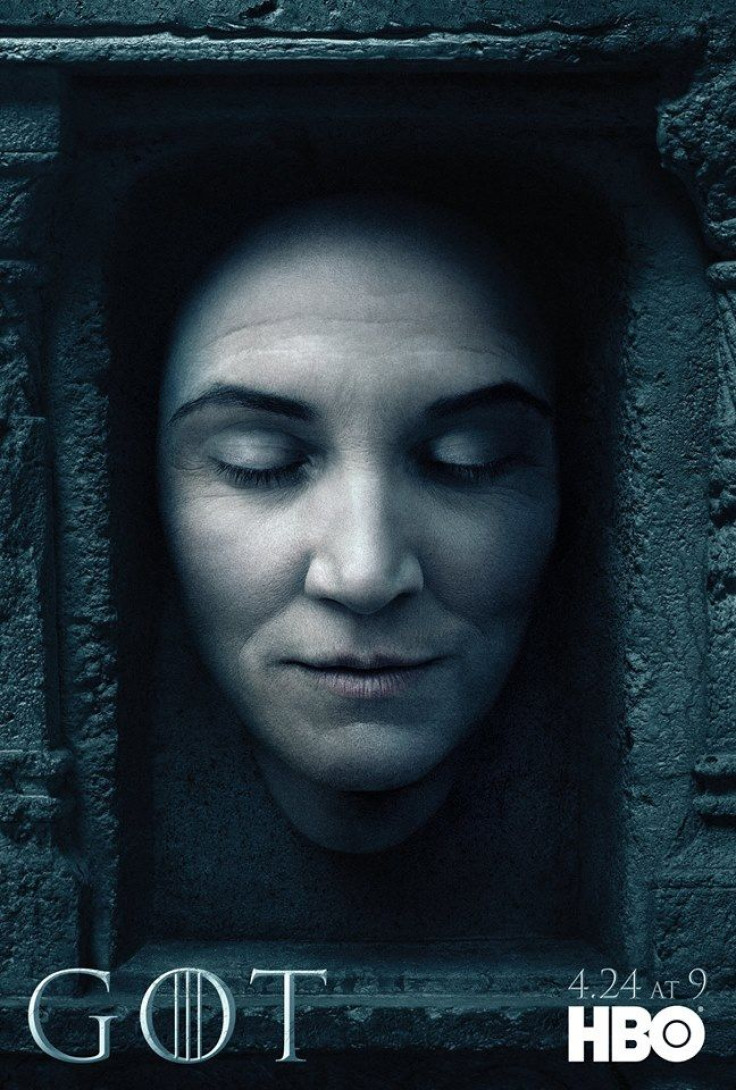 All men must die. But will they stay dead? That's one of the many questions heading into Season 6 of "Game of Thrones."
The upcoming season of the hit HBO series is shrouded in mystery. Much of the talk surrounding the sixth season has focused on Jon Snow (Kit Harington) and whether he is truly dead. However, rumors are circulating about other deceased characters. Some fans believe that Catelyn (Michelle Fairley) and Ned Stark (Sean Bean) will be returning from beyond the grave.
Are the rumors true? It's impossible to tell at this point. While plot details about the first couple of episodes were leaked last season, HBO has made sure to keep everything about Season 6 under wraps. The network is being so secretive that even press was unable to receive advance screeners. In fact, the only person to watch new episodes is President Barack Obama.
Since the leader of the free world isn't likely to leak spoilers ahead of the April 24 air date, fans have resorted to speculating about the new season. We're rounding up all the rumors about the beloved — and very dead — Stark family members ahead of the Season 6 premiere:
Will Lady Stoneheart Appear?
"Game of Thrones" fans have been waiting for Lady Stoneheart to appear since Catelyn Stark was killed off at the end of Season 3. For those unfamiliar with author George R.R. Martin's "A Song of Ice and Fire" series, Lady Stoneheart is the reanimated version of Catelyn. After she has her throat cut during the Red Wedding, a man named Lord Beric Dondarrion resurrects her. Due to the amount of time she spent dead, her body started to decay. She's no longer the same woman she was when alive, instead using her new life to seek revenge on anyone associated with the Frey, Bolton or Lannister family.
Creators D.B. Weiss and David Benioff have been tight lipped about whether they have plans to introduce the book character onto the series, but that hasn't stopped fans from looking for clues. "Game of Thrones" fan site Watchers on the Wall discovered that Paul Kaye, the actor who portrayed Thoros of Myr, a red priest with the Brotherhood without Banners, will be reprising his role. Rumors about his involvement in Season 6 sparked a few months ago, but it wasn't confirmed by Kaye's agency until last week.
So, what does he have to do with Lady Stoneheart? Thoros revealed in Season 1 that he has the ability to bring people back to life. He actually brought Beric Dondarrion, leader of the Brotherhood without Banners, back from the dead on numerous occasions.
What About Ned Stark?
According to another report from Watchers on the Wall in August, Ned Stark will be returning — sort of. English actor Sebastian Croft will allegedly be portraying a young Ned Stark in a flashback. There is also speculation that Ned could appear in a flashback that will reveal Jon Snow's mother. These rumors stem from a new trailer for Season 6. In the promo video, men wearing Targaryen armor can be seen fighting. Since Robert Baratheon (Mary Addy) removed the Targaryen's from the Iron Throne years prior, many are assuming that the scene from the trailer is a flashback. This could reveal the R+L=J theory.
For those that are not involved in the Jon Snow mother debate, a big theory is that Ned's sister, Lyanna Stark, had a secret relationship with Rhaegar Targaryen. It's believed that prior to her demise, Lyanna asked Ned to protect her son from Robert Baratheon. Ned did so, claiming that Jon Snow was the product of an affair with an unknown woman.
© Copyright IBTimes 2023. All rights reserved.
FOLLOW MORE IBT NEWS ON THE BELOW CHANNELS