Gas Thieves Rampant Amid Rising Pump Prices: You Could Be A Target
Record high gas prices have created a wave of theft as thieves capitalize on the demand for gas that is pinching consumers financially.
As of Monday, the national average price of gas was $4.981 per gallon, falling under the $5 a gallon threshold that had rocked the country in recent weeks, according to the American Automobile Association (AAA).
States such as California have seen gas prices rise as high as $8 a gallon at some gas stations, with the state average now sitting at $6.398 per gallon, AAA indicated.
Amid the high prices, thieves have found creative ways to steal gas and resell it illegally to consumers at a discounted rate by advertising it on social media.
Several examples of thieves looking to thwart authorities by illegally stealing large amounts of gas from fuel pumps have been reported by several local news outlets.
KVVU, a Fox affiliate out of Las Vegas, reported earlier this month that highly modified vehicles were being used to steal thousands of gallons of gas from Las Vegas gas stations using hidden tanks.
"Unfortunately, with the rise in fuel prices, we have an increase in fuel theft," Lt. Jeff Swanbeck with the Las Vegas Metro Police Department's Financial Crimes Section told the news outlet.
"Some gas stations have been hit for thousands of gallons and they will continue to go back until the tank is drained. That is thousands of dollars in losses for these gas stations and sometimes it almost gets to the point where it puts them out of business," he added.
In another instance, a pair of men from Virginia stole thousands of dollars of gas from a Citgo gas station in Virginia Beach over the course of several days, advertising it for sale at a discount rate on social media.
The men were caught and charged with grand larceny, conspiracy, and possession of burglary tools after they sold the gas on a phone app, according to a statement from the City of Virginia Beach. More charges are pending for the men.
Not only are gas stations targets, but consumer vehicles have also been hit by thieves looking to siphon gas from their cars' fuel tanks using power tools, which not only costs them gas but does damage to their vehicle, California's Fontana Police Department told KTLA in Los Angeles.
"The cost of damage to the gas tank far exceeds that of the gasoline, and we recommend that you park your vehicle in a garage or well-lit and high-traveled area to help deter would-be thieves," the Police Department said.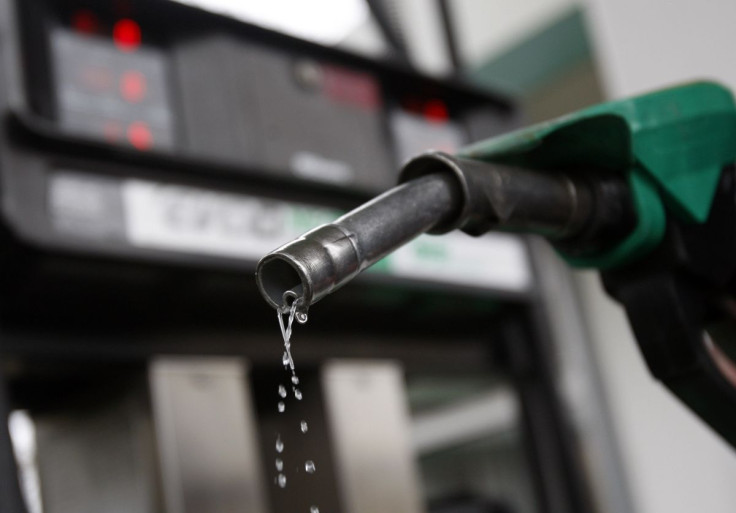 © Copyright IBTimes 2023. All rights reserved.
FOLLOW MORE IBT NEWS ON THE BELOW CHANNELS