Gentle Cleansers Just As Good As Harsh Soaps In Killing Viruses: Study
KEY POINTS
Researchers tested the effectivity of a variety of cleansers on different viruses
Gentle cleansers were actually effective at killing enveloped viruses
However, non-enveloped viruses, particularly norovirus, were more resistant
When it comes to hand washing, skin-friendly cleansers may just be as effective as harsh soaps in killing viruses, researchers have found. However, some viruses can be particularly stubborn, calling for a new approach to hand washing.
In the last few years, the world has learned the importance of washing our hands properly with soap and water. Perhaps many have even opted for stronger and harsher soaps to ensure that the pathogens our hands may have come in contact with are killed.
Among health care professionals who have to wash their hands often, the incidence and severity of irritant contact dermatitis (ICD) increased from 20% to a whopping 80% during the pandemic, according to the University of Sheffield. This is the condition that causes an itchy rash and swollen, red skin.
Health care professionals typically use mild cleansers in place of harsher soaps and alcohol-based sanitizers to prevent contact dermatitis. However, evidence has been limited as to whether these gentle cleansers are as effective as their harsher counterparts, researchers wrote in their study, which was published this month in Frontiers Virology.
For their work, the researchers tested multiple hand wash products against enveloped viruses like human coronavirus and influenza, as well as non-enveloped viruses like norovirus and adenovirus.
Enveloped viruses have a bilayer membrane on the outer part of the virus, while non-enveloped viruses don't. Moreover, non-enveloped (naked) viruses are said to be more virulent than enveloped viruses.
Indeed, the researchers found that the gentle cleansers were actually effective in killing enveloped viruses.
"For the first time, our study has shown substituting harsh soaps with milder wash products such as gentle cleansers is effective in fighting against enveloped viruses, including human coronavirus, which is very encouraging — especially for those in jobs in which irritant contact dermatitis is an occupational hazard," the study's lead author, Munitta Muthana of the University of Sheffield, said in the news release.
"We also found that using additional agents such as moisturizers to help protect the skin didn't prevent the products' antiviral activity, which means we don't have to use very harsh products on our skin in order to kill viruses," Muthana added.
Simply put, the more skin-friendly cleansers worked just as well as their harsh counterparts. This spells good news for health care professionals who may have been struggling with contact dermatitis.
However, non-enveloped viruses like norovirus were more stubborn than enveloped viruses, as per the study. The said viruses were resistant to "all types" of products that were tested, even the soaps typically used at hospitals, the researchers noted. Among them, norovirus was the most resistant.
This may be because they lack the phospholipid layer that can be "easily destabilized" by detergents, the researchers said. Even when the 20-second hand-washing rule was increased to a minute, norovirus still wasn't "disrupted," according to the study's first author, Natalie Winder of the University of Sheffield.
"The lack of a phospholipid membrane around the virus provides greater structural stability, thus enabling non-enveloped viruses to remain infectious outside of a host (or in more "hostile" environments) making it incredibly hard to neutralize them in a micro-community, such as a hospital," the researchers wrote.
This, they explained, may be why norovirus outbreaks at hospitals are so hard to control.
In the end, it was only bleach that ended up having an impact on norovirus. But for obvious reasons, bleach-based hand wash products or soaps won't do because they will be too harsh for the skin.
Overall, the researchers' findings show the need for "virus-dependent hand hygiene procedures" since some viruses appear to be susceptible to gentle cleansers, while others are more stubborn altogether.
So, there may be merit in considering a switch to milder products to reduce the burden of ICD. However, there appears to be a need to develop hand wash products that can eliminate non-enveloped viruses.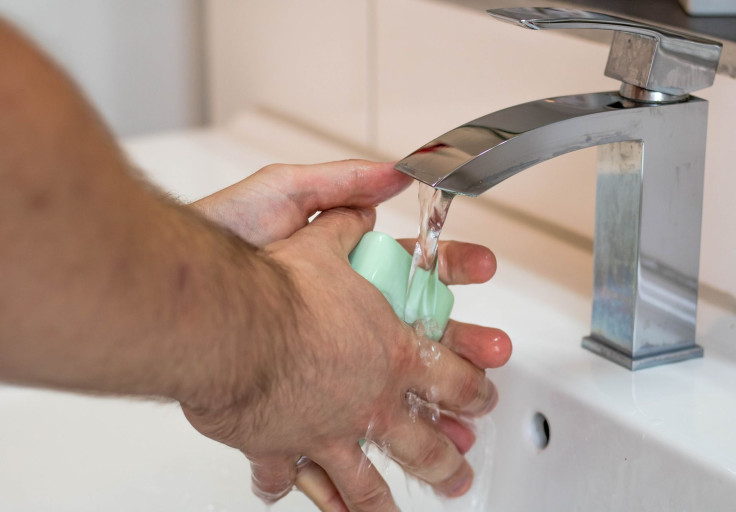 © Copyright IBTimes 2023. All rights reserved.