George Floyd Update: White Former Minneapolis Police Officer Derek Chauvin Arrested For Black Man's Death
KEY POINTS
Former Minneapolis police officer Derek Chauvin was arrested Friday by the Minnesota Bureau of Criminal Apprehension
The other three officers involved in the arrest and death of George Floyd have not been charged
Minnesota Gov. Tim Walz said state officials would be overseeing local police and National Guard in Minneapolis and St. Paul after the "abject failure" of local officials to control two days of chaotic protests
Derek Chauvin, the former Minneapolis police officer at the center of George Floyd's death, was taken into custody Friday. Minnesota Department of Public Safety John Harrington said the Minnesota Bureau of Criminal Apprehension arrested Chauvin without incident.
Eric Chaloux, a reporter for St. Paul ABC-affiliate KSTP, said he was with Floyd's fiancé when they learned of Chauvin's arrest and shared a picture of her reaction on Twitter.
The other three officers involved in the Floyd's fatal arrest have not yet been charged.
Chauvin's arrest follows three days of protests in Minneapolis that resulted in widespread looting, damage to various businesses and the torching of one police precinct. It also comes two days after Minneapolis Mayor Jacob Frey's call for charges to be filed against the former police officer.
"I've wrestled with, more than anything else over the last 36 hours, one fundamental question: Why is the man who killed George Floyd not in jail," Frey said on Wednesday. "If you had done it, or I had done it, we would be behind bars right now."
Frey also called for calm in the city and is in talks with other local officials about imposing a curfew to prevent further outbreaks of violence. However, he has faced criticism from Minnesota Gov. Tim Walz for "abject failure" in responding to the escalating protests.
"Minneapolis and St. Paul are on fire. The fire is still smoldering in our streets. The ashes are symbolic of decades and generations of pain, of anguish unheard," Walz told reporters Friday. "Now generations of pain is manifesting itself in front of the world — and the world is watching."
He said state officials were now overseeing local law enforcement and National Guard in Minneapolis, St. Paul, and the surrounding communities.
Some 500 National Guard troops were deployed to the city Friday.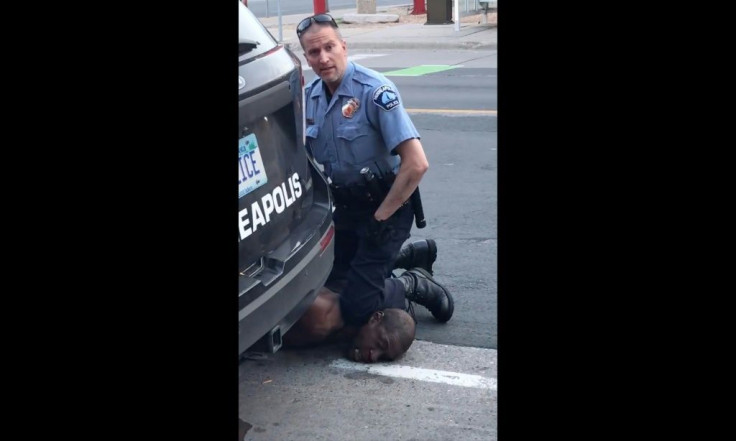 © Copyright IBTimes 2023. All rights reserved.