George Zimmerman?s MySpace Page Draws Scrutiny Over Racially Charged Posts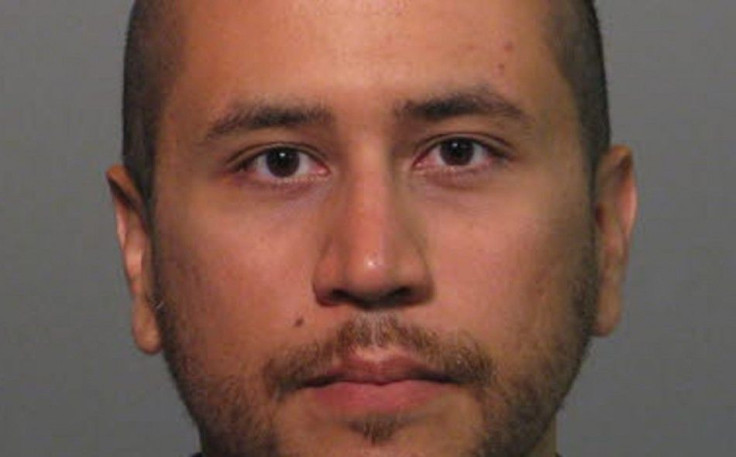 George Zimmerman's old MySpace page has surfaced online, drawing both scrutiny and criticism over the Trayvon Martin shooter's point of view. In one post, Zimmerman makes racially charged comments about Mexicans in his old hometown in Virginia; in other post, he refers to an ex-girlfriend as his ex hoe. The MySpace page is reportedly several years old, according to The Sun Sentinel.
In a post about leaving his native Manassas, Va., Zimmerman wrote: I dont miss driving around scared to hit mexicans walkin on the side of the street, soft [expletive] wanna be thugs messin with peoples cars when they aint around (what are you provin, that you can dent a car when no ones watchin) dont make you a man in my book. Workin 96 hours to get a decent pay check, gettin knifes pulled on you by every mexican you run into!
Zimmerman also addressed a woman he referred to as an ex hoe, which possibly refers to his ex-fiancée, who filed an order of protection against him, accusing him of domestic violence in August 2005.
The 28-year-old had also addressed his other legal woes from 2005 -- an arrest outside a bar near the University of Central Florida for allegedly striking a law enforcement officer who was attempting to arrest his friend.
Zimmerman posted on his MySpace page: dropped to 1 misdemeanor!!!!!!!!!!! The man knows he was wrong but still got this hump, Thanks to everyone friends and fam, G baby you know your my rock!
George Zimmerman's MySpace page was initially uncovered by MediaTakeOut.com. The website found Zimmerman's MySpace profile under the username Joe G on a page titled onlytobeakingagain.
George Zimmerman is a CRIMINAL who needs to spend the REST OF HIS LIFE IN PRISON. His Myspace page shows you just HOW MUCH CONTEMPT that he has for Black and Latino people . . . and for our LEGAL SYSTEM, wrote MediaTakeOut.
The Sun Sentinel reported that Zimmerman's attorney confirmed the authenticity of the MySpace page.
His choice of words was colorful but not terrible, lawyer Mark O'Mara told the Sentinel. He used no racial slurs, his lawyer said, and the MySpace page has nothing to do with the case.
However, Trayvon Martin's family's attorney Ben Crump believes George Zimmerman's MySpace page can be used in the shooting case, according to FOX News.
It's not just speculation and innuendo. He has a history and a habit of profiling people, Crump said. He thinks certain things about certain racial groups.
George Zimmerman is charged with second-degree murder in the shooting of 17-year-old Trayvon Martin. He is currently out on bail.
Martin was shot in the city of Sanford, Fla., on Feb. 26. The case been in the headlines for weeks and has morphed into a racial issue because Zimmerman, who is half-white and half-Hispanic, shot an unarmed Martin, who was an African-American teenager. The shooting has taken many turns already. From details pertaining to what exactly happened on the night of Feb. 26 to how each of the key individuals in the case has been portrayed in the media, the Trayvon Martin shooting case is a pressure-cooker.
On April 20, a graphic photo of the back of George Zimmerman's bloodied head surfaced. ABC News cited the image as giving possible credence to [Zimmerman's] claim that Martin had bashed his head against the concrete as he fought for his life. The police report stated that Zimmerman's head was wet and that he was bleeding from both his head and nose.
Zimmerman's father, Robert, said that Trayvon Martin beat his son before his son shot him in the stomach.
Trayvon Martin walked up to him and said, 'Do you have a f------ problem?' Robert Zimmerman claimed his son told him. George said, 'No, I don't have a problem,' and started to reach for his cell phone. At that point he was punched in the nose, his nose was broken and he was knocked to the concrete.
According to Robert Zimmerman, Martin then got on top of his son and struck him repeatedly. They reportedly rolled onto the grass, Martin saw Zimmerman's gun tucked into his waistband and said something threatening like You're going to die tonight, the elder Zimmerman claimed.
© Copyright IBTimes 2023. All rights reserved.