Georgia Police K9 Dies Of Heat Stroke After Being Left In Hot Patrol Car
A Georgia police K9 died of a heat stroke earlier this week after being left inside an overheated patrol car with faulty air conditioning.
The incident happened Monday when officers were conducting active shooter training at Allatoona High School on Dallas Acworth Highway. The dog's handler, Cobb County police officer Neill, had left the canine, named Chase, in the vehicle outside the school during the training, New York Post reported. When Neill went to check on Chase after some time, he found the dog unresponsive. Investigation revealed that the car's air-conditioning malfunctioned.
Neill attempted to revive the dog and took it to a nearby emergency veterinarian, but all efforts went in vain.
"Officers were attending scheduled active shooter training at the school when K9 Chase was found unresponsive in the patrol vehicle by K9 Officer Neill," the police department said in a statement on Facebook. "K9 Chase was then transported to a nearby emergency veterinarian clinic. But the efforts were not enough to save him, and he succumbed to his heat-related injuries."
The department said officers were checking on their K9 partners hourly during 15-minute breaks throughout the day. However, at some point after the previous check, the air conditioning system malfunctioned in Officer Neill's patrol vehicle. An autopsy will be conducted at the University of Georgia.
"Preliminary information indicates that other safety systems did not properly activate and the temperature quickly rose in the vehicle," the police added.
K9s are kept in a kennel fitted in the back of patrol cars. The vehicles have spill-proof water bowls and are equipped with temperature control systems that monitor the car's temperature, according to Atlanta News First.
"The in-car kennel is truly the dog's favorite place to be. It is their domain and where they spend most of their time. The kennel is also used to cool down the dogs after they have been deployed outside in the heat on tracking operations or searches," the department said in the statement.
Authorities added that patrol vehicles are always left running with the air conditioning on and if something goes wrong, it is equipped with a safeguard to protect the canine. However, the vehicle in which Chase died had multiple failures.
"The alert system did not activate and the handler was not alerted about an issue until they returned to the vehicle to check on the canine," police added.
Calling it a "horrible incident," the department said investigators were gathering information regarding the "vehicle system failures that led to this tragedy."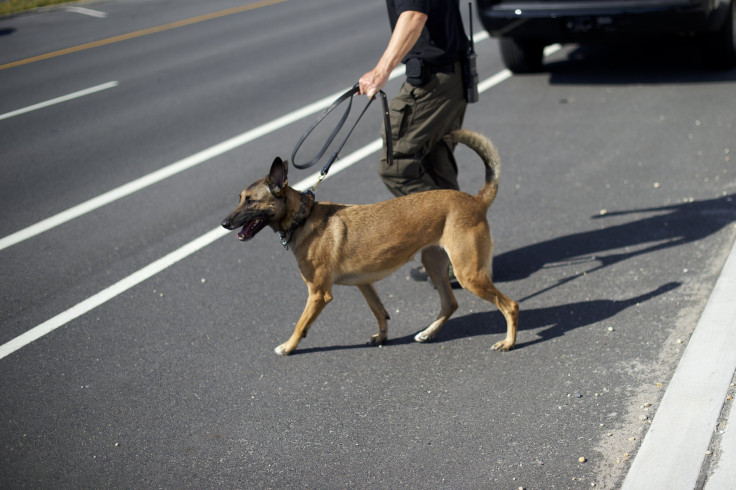 © Copyright IBTimes 2023. All rights reserved.