Gia Giudice Fires Back At Uncle Joe Gorga Over His Claims She Made Melissa Dig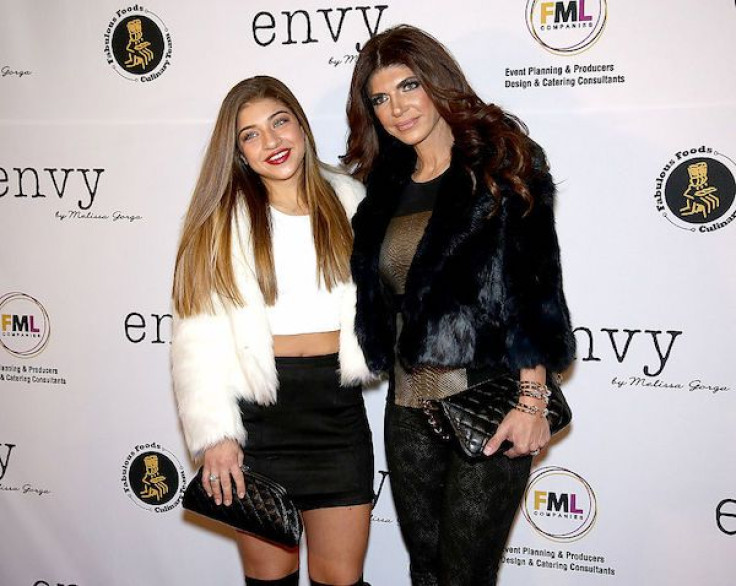 KEY POINTS
Teresa Giudice, Joe Gorga and Melissa Gorga will have a heated confrontation during part 3 of the "RHONJ" reunion
Joe alleged that Teresa's daughter Gia said he could "do better" than his wife Melissa
Gia denied the allegation, and Teresa was so upset that she stormed off the set
Teresa Giudice's daughter Gia Giudice accused her uncle, Joe Gorga, of lying about her allegedly taking a dig at his wife Melissa Gorga during part 3 of the "Real Housewives of New Jersey" reunion.
In a sneak peek of the Tuesday episode, Teresa and Joe clashed once again over family drama. The tension escalated after host Andy Cohen asked whether Teresa told her brother he could "do better" than his wife Melissa.
"I never said that. I swear on my four daughters," Teresa responded, referring to Gia, 22, Gabriella, 18, Milania, 17, and Audriana, 13, Us Weekly reported.
Joe alleged that the comment was actually made by her daughter Gia. He previously accused his niece of making the remark during an episode of "RHONJ" in May.
Teresa then called Gia to clarify the issue. After picking up the phone, her daughter insisted that she "never" took a jab at her aunt and instead just criticized the couple's decision to skip her mother's nuptials in August 2022.
"I called [Joe Gorga] regarding the wedding, saying that he should do the right thing, that Nonna and Nonno are looking down on them and my mom wanted him to walk her down the aisle," Gia explained, referring to her late grandparents Antonia and Giacinto Gorga. "I never told him that he could do better than my Aunt Melissa. And it's sad, Zio Joe, that you're trying to call me a liar."
But Melissa and Joe doubled down on their allegations against Gia despite her denial. Teresa had enough and confronted her brother.
"I just don't understand this," Teresa said. "I was always good to you. I always put you first. We were best friends. This is disgraceful. This is absolutely disgraceful."
The "Standing Strong" author was so upset that she stood from her seat and stormed off the set.
"I really can't," she said as she left the studio. "It's f–king disgusting. Disgusting, disgusting. This is not the way I would raise my children ever. You should be ashamed of yourself. And don't come following me."
Joe and Teresa have had their ups and downs over the years, just like any pair of siblings. But their feud appeared to escalate last year when the Gorgas decided not to attend Teresa's wedding to Luis "Louie" Ruelas.
In October last year, Joe opened up about his feud with Teresa during Bravocon.
"At this point, I just don't know what else to say. I'm tired. I'm tired of talking about this for 13 years," Joe told Page Six as he reflected on his relationship with his sibling since "RHONJ" premiered in 2009.
"I'm 48 years old, and I'm happy that I woke up this morning and happy that I have healthy kids, a beautiful wife, a beautiful life, and I just want to be happy, man," he continued. "This kind of drama is ruining my life."
Part 3 of "The Real Housewives of New Jersey" Season 13 reunion airs on Bravo Tuesday at 8 p.m. EDT. The uncensored and extended edition of the episode will stream exclusively on Peacock Wednesday.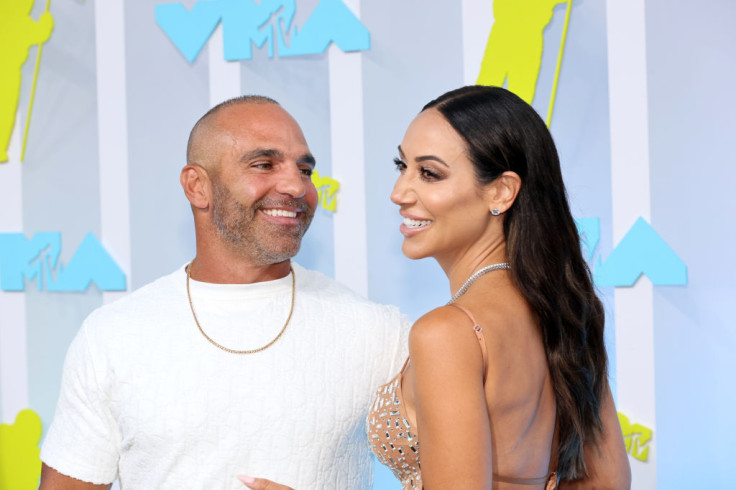 © Copyright IBTimes 2023. All rights reserved.