Giant Rat Bites Toddler While Sleeping, Mother Finds Child's Bed Covered In Blood
A mother in England was horrified to find a giant rat biting her toddler while the child was sleeping in his bed. The incident took place in the family's farmhouse in Out Rawcliffe, Lancashire.
On the day of the incident, the 34-year-old mother woke up to the screams of her 18-month-old son Rowan. When she rushed to him, she saw that a large rodent had climbed into his bed and was biting him. The mother – identified as Jane Hunter – chased the rat away, and then took her son to the hospital.
When the mother picked the child up from his bed, she saw that the sheets were covered in blood. The child also had three bites on his right hand, according to U.K.'s the Metro.
"It was honestly traumatic. Rowan is so young, so he's absolutely fine now, whilst I've really struggled with it," Hunter told local media. "It was horrendous. Rowan didn't seem affected after about 20 minutes, but for days and days I was an absolute wreck. I couldn't sleep. I'd just sit there watching him all night."
"I'd seen the rat a few times and we'd been doing our best to catch it. It was huge and not at all scared of people — when you walked near it, the rat would run at you rather than away," she added. "Two nights before the attack, I woke up with it on my face! It was stood on my pillow with one foot on my forehead and I remember feeling the size of it before I jumped out of bed."
Describing the ordeal, the woman said: "Rowan woke up screaming and the bed was covered in blood. We searched for something sharp in the bed, but then realized it was from the rat we'd been seeing... His bed is next to ours, so I think when the rat climbed on me a couple of days before, it was trying to get to him."
The rat was killed by the family after they found where it was hiding, 7News reported.
The child was taken to A&E where he was given a course of antibiotics. While the child would recover soon, the mother said that the incident had mentally scarred her. She, however, was thankful that the rat was dead and her son was recovering.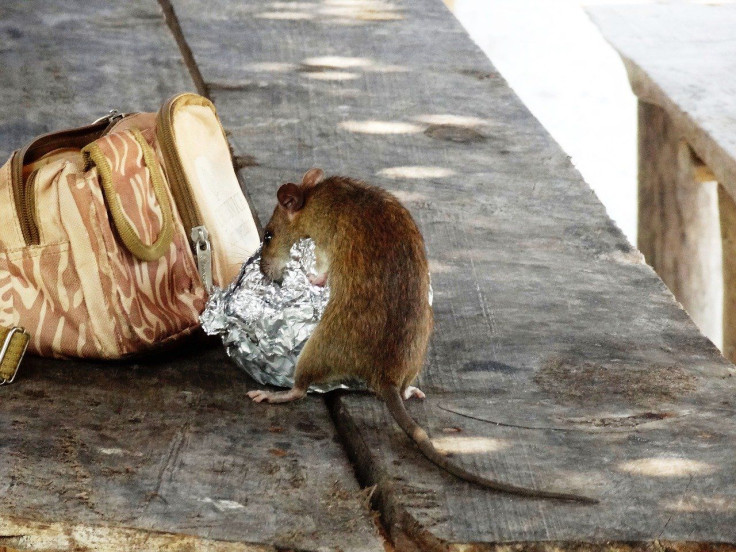 FOLLOW MORE IBT NEWS ON THE BELOW CHANNELS