'The Girl On The Train' Spoilers: Emily Blunt On Playing A 'Blackout Drunk'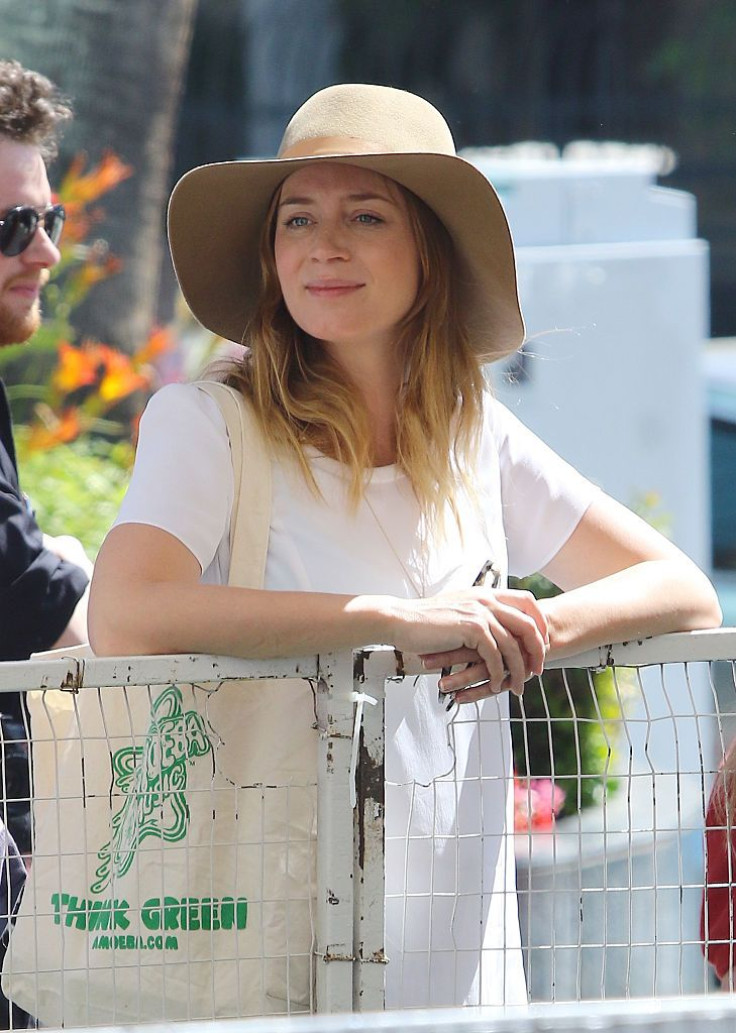 People are so used to seeing Emily Blunt all dolled up on the big screen that her new role as struggling alcoholic Rachel Watson in "The Girl On the Train" will really throw the actress' fans out of the loop.
Blunt already said during an earlier interview with The Standard that she plays "the worst looking alcoholic in the world," and she looks so horrible on the set that she even frightened her own daughter Hazel.
But despite being transformed into a complete mess of a woman on the set, Blunt absolutely adored her new role.
"I read it, and I loved it," Blunt told Entertainment Weekly of the script, which was based on the novel written by Paula Hawkins with the same name.
"I was completely sucked into it and thrilled by the idea that your protagonist was a blackout drunk. That's very unusual. Especially in cinema, to have a woman who's just so messed up at the forefront of the film," she added.
Meanwhile, Hawkins said in a separate interview with the same publication that she was happy to be uninvolved in the script-writing process for the film.
"An awful lot of what goes on happens inside Rachel's head," Hawkins explained. "Well, you can't have that on films. So they had to have things like introducing Lisa Kudrow's character, who I think is only really mentioned in one line in the book but is not even named."
The author has high praises for director Tate Taylor, who managed to breathe life into all of the characters she has written.
"Bringing out things like that [character] — that is precisely the sort of thing I wouldn't have known how to do," Hawkins said.
Aside from Blunt and Kudrow, other stars of the film include Rebecca Ferguson, Luke Evans, Justin Theroux and Haley Bennett.
The movie is slated for release on Oct. 7.
© Copyright IBTimes 2023. All rights reserved.