'Girls' Season 2: Lena Dunham Is Back, And So Are Her Haters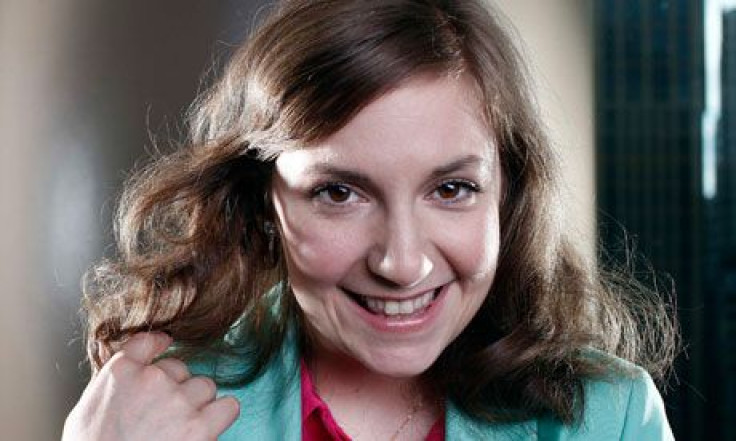 With so much hype, hate and backlash surrounding Lena Dunham's critically acclaimed HBO hit, "Girls," during its debut season, one would think anything said about its sophomore season is going to feel like a letdown. Leave it to the New York Post to prove us wrong.
Linda Stasi, a columnist for the paper, rekindled the hype-hate-backlash cycle last week when she posted a quasi-review of the new season, which premieres on Sunday. Less a critical assessment of the show than an excuse to bash Dunham's looks, Stasi's article rehashes last year's oft-repeated observation about the rarity of a woman with Dunham's body type rising to star status. But Stasi delivers it all with such vitriol (she refers to Dunham's body as "blobby" twice) that the whole thing comes off like a gratuitous hit piece.
Referring to the fact that Dunham's character appears naked in the show, Stasi calls the actress a "pathological exhibitionist."
"It's not every day in the TV world of anorexic actresses with fake boobs that a woman with giant thighs, a sloppy backside and small breasts is compelled to show it all," Stasi writes. "It's a boon for the out-of-shape and perhaps a giant economic loss for high-end gyms, especially in Brooklyn."
Oddly enough, the review itself is ostensibly a positive one, with the show earning three out of four stars and with Stasi referring to it as "both revolting and compelling" -- all of which makes the writer's multitude of cheap shots seem all the more unnecessary, at least in the eyes of Dunham's fans and colleagues. Jenni Konner, an executive producer on the show, reportedly fired back at Stasi at a "Girls" premiere in New York City on Wednesday, telling the Hollywood Reporter, "I feel terrible and sad for the woman who wrote that -- that she thinks anything that Lena does is anything but brave and fabulous."
Journalists and writers have been sounding off on the review as well. Gothamist's Jen Carlson blasted the piece as "vitriolic garbage," while Jezebel's Katie J.M. Baker called it "outlandishly horrifying." Over at Slate, Alyssa Rosenberg called it "impressively nasty," adding that, "Reactions like Stasi's -- and the presumption that the primary and most important function of any woman who appears on screen is to be sexually attractive to the audience -- are exactly why it's rare to see bodies like Dunham's on television."
Stasi is not the only critic taking inexplicable shots at Dunham this season. The L magazine's Kristin Iversen on Friday posted a wandering, barely coherent retort to Dunham's response to charges that "Girls" is a little too white. To summarize, some critics of the show last year took notice to the fact that, in contrast to the real Brooklyn, Dunham's version of Brooklyn contains few minorities. Fast-forward to this season, and Dunham's character finds herself in a relationship with an African-American, played by Donald Glover. When asked about the casting of Glover by New York magazine, Dunham replied, "It definitely wasn't a 'F--k you, haters!' That's not really how I tend to roll my game." She added that "at the same time, it was a pretty clear statement that we are comfortable, that there isn't a political agenda against having black characters in the show."
Iversen's response was in true Dunham-hater fashion: "Well, I'm certainly glad that's settled. In sum, Lena Dunham isn't racist, because her character sleeps with a black guy. This is certainly -- without a doubt --how you know that someone isn't racist. Personally, I didn't realize that I wasn't anti-Semitic until I married an Israeli."
Despite having mountains of hate heaped upon her since last spring, when "Girls" became HBO's newest breakthrough hit, Dunham is on track to become one of the most prolific stars of her generation. The 26-year-old actress/writer, who based the series on her own life as a disenfranchised Millennial struggling to find her bearings in recession-era Brooklyn (albeit one with far more resources and access than the average post-grad), often says in interviews that she tries not to pay attention to the many negative things said about her.
There is apparently one exception, however. The aging shock-jock Howard Stern, who has been quite vocal about his objections to Dunham's nude scenes, said on his satellite radio show Monday that seeing Dunham undress "feels like a rape." "Good for her," he added. "It's hard for little fat chicks to get anything going."
Dunham's response? On David Letterman's show Thursday night, she said she thought Stern was right on the money: "It put me in the best mood! I just want to be like, my gravestone says, 'She was a little fat chick, and she got it going."
FOR FREE to continue reading
✔️ Unlock the full content of International Business Times UK for free
offer available for a limited time only
✔️ Easily manage your Newsletters subscriptions and save your favourite articles
✔️ No payment method required
Already have an account? Log in
© Copyright IBTimes 2023. All rights reserved.