Gisele Bündchen's Net Worth 2017: The Super Model Makes Twice As Much As Her Famous Football Player Husband Tom Brady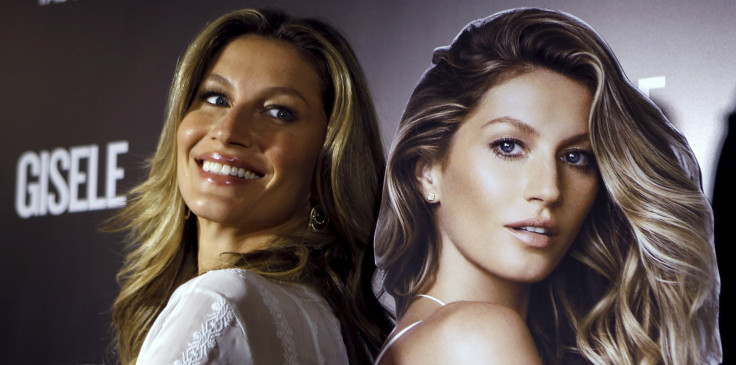 Brazilian-born supermodel and NFL player Tom Brady's wife Gisele Bündchen is one of the highest-paid models in the world. Discovered at McDonald's in São Paulo, Brazil, nearly 20 years ago, she has graced the covers of magazines around the world and signed to big names like Victoria's Secret, securing her spot in the modeling industry.
The 36-year-old mother of two has an estimated net worth of $360 million while husband Brady's only comes in at $180 million — half of Bündchen's, according to Celebrity Net Worth.
Brady and Bündchen began dating in 2006, a little less than a year after the supermodel ended a relationship with actor Leonardo DiCaprio and the football player ended his liaison with actress Bridget Moynahan. After the two met through a mutual friend, Bündchen said she knew right away Brady was "the one." The couple married in 2009.
"The moment I saw him, he smiled and I was like, 'That is the most beautiful, charismatic smile I've ever seen!' We sat and talked for three hours and I knew he's the one, with common beliefs and integrity. I had to go home for Christmas, but I didn't want to leave. You know that feeling of, like, you can't get enough? From the first day we met, we've never spent one day without speaking to each other," she told Vanity Fair.
While Bündchen is famous for her modeling career and marriage, she has made headlines in more political conversations lately. Less than a week after President Donald Trump's executive order restricting immigration into the U.S. from seven Muslim-majority countries, she took to Instagram with a message for her 11 million followers:
"The beauty of the human race is in its diversity. We are all connected and we are stronger when we come together. Only ego, beliefs and fears separate us," Bündchen wrote.
© Copyright IBTimes 2023. All rights reserved.