Giving Thanks For Social Capital In Action
Ten inspiring ways CEOs are taking care of people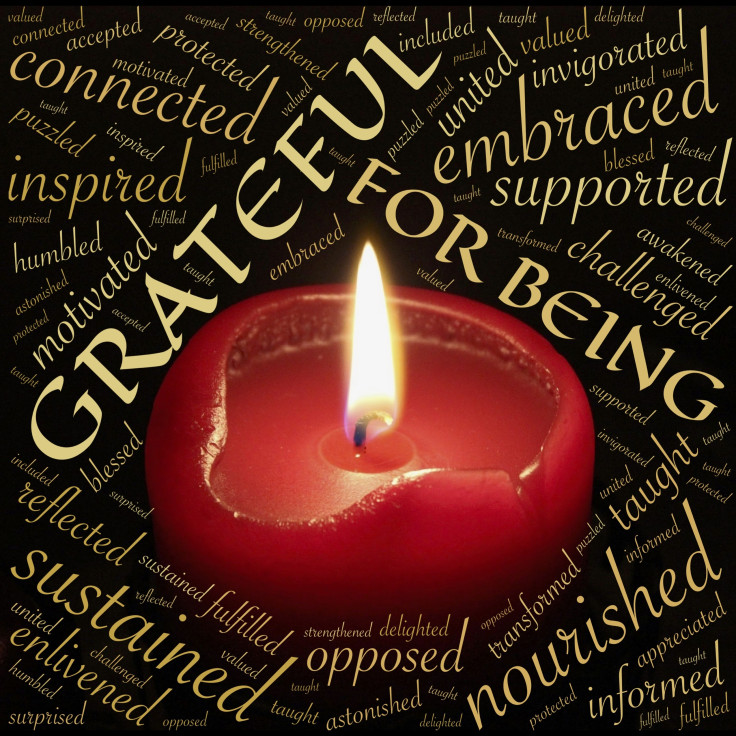 As many of us gather to spend time with family and friends over the Thanksgiving holiday, it is our sincere wishes at IBT and our Social Capital team that you all are able to take time this week to reflect on what is really important in life.
Let us first give thanks for all that love and support, and also take a moment to reflect on those who might need a little love and tenderness and may not have as much to be thankful for.
And we hope, too, that makes us all see that what is important in business is exactly the same — caring for others.
So, we thought we would take this moment to look back again on some really incredible Social Capital leaders whom we have brought attention to in our newsletter in particular for putting important Social Capital ideas into action in their companies and beyond. (And we would love for you to check out our past newsletters and sign up at IBTimes Newsletter.)
Enjoy your time this week with those you love and who love you. We hope these articles will warm your heart during this cold week, and will give your heart an extra spark when you head back to work next week. We hope, too, they will inspire you with some very real ideas for how to make that same beautiful feeling of fellowship extend to every corner of the office, every day of your work week.
Happy Thanksgiving.
Ten inspiring ways CEOs are taking care of people:
Demonstrating trustworthiness is essential to building lasting relationships. It can only be earned over time by consistently living up to your commitments. Northwestern Mutual has the highest persistency rate in the industry (the rate of renewal) thanks to a commitment throughout the company to act in a way that consistently builds trust year after year, as Northwestern Mutual CEO John Schlifsky points out in "Don't Ask for Trust, Become Trustworthy."
Like all great business ideas, the concept of "servant leadership" has evolved since the late Robert Greenleaf began writing essays on the topic, and other writers grabbed the baton. Cheryl Bachelder, a director at US Foods and Chick-fil-A, says now is the time for a new generation of leaders to own the concept of servant leadership and show examples of what it looks like in real life. "We need dozens of stories of evidencing the positive impact of setting aside self-interest for the benefit of the people and companies that have been entrusted to our care," she writes in "Is Servant Leadership Finally Catching On?" It's a must-read for any Social Capital leader.
Many leaders are tempted to batten down the hatches on costs in today's business environment. But Social Capital CEO Brian Niccol at is taking a counterintuitive approach at Chipotle and investing more in both ingredients and people. In "Why Chipotle's Brian Niccol Is All for Spending MORE on Ingredients – And People," he shows how investing in top quality food, loyal customers and cherished employees has helped turned around a chain that was fighting for its life two years ago after two disastrous E. coli outbreaks. If you're thinking of making budget cuts, read this first. You may change your mind.
Austin Allred's mission is to make tech jobs accessible to people of every background. That's a tall order, given the high cost of college education--an insurmountable barrier to entry for many potential students. But Allred is determined to make a difference, and his Social Capital company, BloomTech Education, enables students to get the training to be software engineers with $0 in tuition up front. Once they graduate, they pay it back after getting a job. Higher education will never be the same.
President Biden has made headlines with a plan to forgive $10,000 in student debt for graduates earning under a certain amount. But there's another route to eliminating student debt: Not creating it in the first place. In "Education Opens Doors to Success: This CEO Opens Doors to Education," Rachel Romer, CEO of Guild Education, reveals how she is helping to break the cycle of poverty in many families by helping employers upskill their teams without putting them into debt.
Just when one crisis ends, another begins. Many leaders try to put a positive spin on what's going on, but there's a fine line between optimism and distorting the truth. In "Don't Lie to Your Employees, Even When The Truth Hurts," Robert Glazer explains how his leadership team struck the right balance between honesty and ensuring that employees didn't lose hope. He draws on the Stockdale Paradox: Accepting the brutal facts of a situation but keeping an unwavering belief you will prevail in the end.
With Americans starting businesses in record numbers, employers need to make a stronger case to potential hires that a traditional job on payroll is the way to go. Smart Social Capital CEOs have found that helping employees build their assets makes their companies more attractive to talent--and allows them to give back. In "CEOs Who Share The Wealth," we show how conscious companies are taking a creative and generous approach to profit-sharing, with great results for all.
Many Americans are asking big questions as they consider their jobs and careers: Why should I work here? Why should I invest so much of my life and my job with this company? In "Antidote to the Great Resignation: Finding and Putting Meaning in Work," Hubert Joly, former CEO of Best Buy, reveals how he turned around the once-troubled electronics chain with an approach to leadership that puts the company's people front and center, giving them opportunities to do their best work, build prosperity and to create a better future in partnership with their employer. If you're looking for ideas on how to build loyalty among your team, you won't want to miss this piece.
Your outlook as a leader can contribute to your employee's wellbeing or subtract from it. In "Building the Case for Caring in Business," Bob Chapman, CEO and chairman at Barry-Wehmiller, reveals the powerful impact of letting employees know that who they are and what they do matters. As he puts it, "When you stop seeing people as numbers on a page but as someone's precious child, you'll worry a lot less about recruitment, retention and resignation. You'll help unlock a sense of care and fulfillment that your people will take home and spread far and wide to their families and communities."
Children were hard-hit by the pandemic, and the National Assessment of Educational Progress now shows that their math and reading scores dropped to historic lows. Imagine a world where we actually listened to children about what is best for them, instead of forcing them to do things that common sense tells us aren't good for them, like staring at a computer screen all day at school? Revolution Foods' co-founder and chief impact officer Kirsten Saenz Tobey offers ideas on how to turn things around for our young people in "This Is What Can Happen When We Listen To Our Children." She offers powerful inspiration for any Social Capital leader wanting to make a difference for the people who will be running the world someday.
© Copyright IBTimes 2023. All rights reserved.