GM Ditches Facebook Ads Ahead of IPO, Rest of Auto Industry Stands By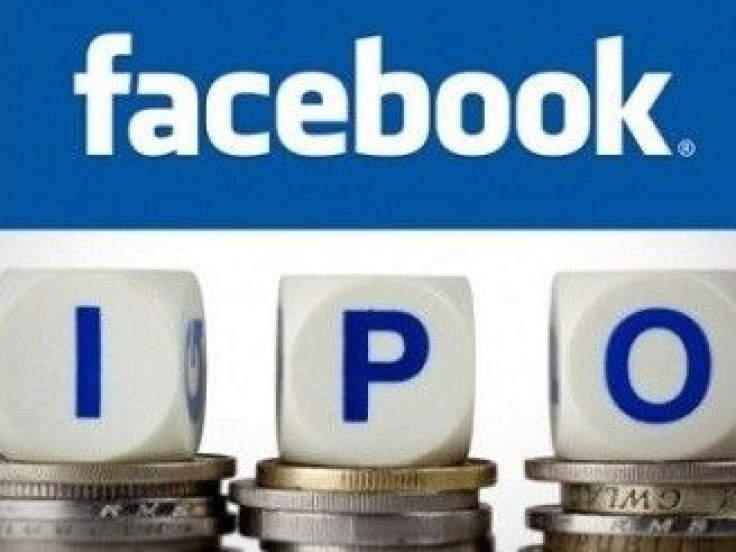 The very public announcement by General Motors Company (NYSE: GM) that it will no longer spend some $10 million a year buying ads on Facebook Inc. (Nasdaq: FB), an announcement that came shortly before the Facebook IPO, shows little evidence of sparking a trend by advertisers away from social media.
The largest U.S. carmaker rocked the automotive and advertising industries with its announcement Tuesday, which came out shortly before the social networking site's monster IPO, that it wasn't getting the results it wanted from Facebook ads.
But a check of other carmakers showed that the industry doesn't appear to be following GM. Ford Motor Company (NYSE: F), for example, is banking on the strength of the so-called network effect to up its ad buys on social media.
GM's point of view
GM took pains to explain its rationale for leaving Facebook.
We do regular reviews of our media spend ... because it's so spread out across media outlets, and the return on investment of Facebook ads is just not there, Pat Morrissey, director of product and brand communications at GM said Wednesday.
Detroit's GM did not feel that its paid Facebook advertising was resulting in high enough rates of views, click-throughs or sales of vehicles. GM has essentially been approaching paid Facebook advertising with a transactional mindset where each ad is designed to sell a car to a consumer.
To the extent that GM was unable to justify spending money with Facebook in context of the rest of its activities, this may speak more to its brands' specific media strategies (i.e. causing direct sales) vs. those of its competitors (i.e. building brands), Brian Wieser, senior research analyst for Pivotal Research Group wrote Wednesday.
GM was one of the largest paid advertisers on Menlo Park, Calif.-based Facebook, but the company now plans to phase out its paid advertisements on the site by midsummer. The announcement from GM came at a poor time for Facebook as the company prepares for an over $1 billion IPO. GM's announcement cast doubt on the value of Facebook on the same day that CNBC reported that 57 percent of Facebook's 900 million users never click on ads while only 4 percent say that they often do. Facebook generated 82 percent of its $1.06 billion in first quarter revenue from ad sales.
However, GM's withdrawal from Facebook advertising does not mean that it is rejecting marketing on Facebook. GM will continue to spend $40 million on content and professional services for Facebook marketing through its free page on the website, according to Wieser.
Just wanted to let our millions of Facebook fans know, we're still here, and we 'like' you back! We may not be advertising on Facebook at the moment but we'll still be talking with you all daily, a note on GM's Facebook page and distributed across Twitter on Wednesday said.
GM currently has over 378,000 likes on its free Facebook page, but, Wieser cautioned, the unpaid route that GM is plotting may not be infallible.
For other marketers it may be that $1 million of unpaid content paired with $15 million of paid content ($16 million in total) and a different marketing strategy could have the same effect (as) $40 million of unpaid content by itself, Wieser wrote.
GM's move may have more to it than dissatisfaction with click-through rates. Rather, it may be a shot across the bow of conventional media like television. Specifically, GM's decision to publicly announce that it was ceasing paid advertisement with Facebook was unusual, according to Wieser, because marketers start and stop working with media owners all the time, but they don't always announce it.
They don't normally talk to the press about it unless they have a good reason to do so, not least because they may wish to work with (and extract favorable terms from) those media owners again in the future, Wieser wrote.
GM may have been using all of the media buzz over Facebook's upcoming IPO to amplify the fact that it was willing to play hard-ball with advertising outlets.
We suspect this news is no different. But what other constituents could GM be communicating with? If only we could think of another group of media owners that GM might be negotiating with right now...perhaps in television...oh yes, the Network TV Upfront, Wieser somewhat sarcastically evaluated.
Morrissey said that GM could not comment on third party speculation about its media strategy.
Regardless, GM did cancel network TV buys earlier in the year, according to Wieser, and it's possible that GM is thinking about upping its presence in television advertising and is aiming for more favorable rates.
We think it's highly probable that GM is attempting to assert its 'credible ability to walk away' to all media owners, Wieser wrote.
The simple fact of the matter is that the current advertising market is not an exclusive one and the best approaches combine multiple media.
I don't think this (Facebook) is replacing anything anytime soon (such as TV and direct mail), Scott Monty, Ford global director of digital communications, said Wednesday. It's up to us to figure out how all of these work together in a complete way.
The other point of view
GM rivals appear skeptical of its decision to drop Facebook advertising. Chrysler Group LLC, a Detroit-based subsidiary of Italian car company Fiat SpA (PINK: FIATY) has said that it will maintain its current strategy of paid Facebook advertisements, although it would not disclose the amount of its spend on the ads. Toyota City-based Toyota Motor Corporation (NYSE: TM) similarly said that it would continue with its current Facebook ad campaign.
Dearborn, Mich.-based Ford is actually expanding its position in Facebook advertising as part of a far-reaching brand-awareness campaign, a commitment that the company made months ago.
We combine the content that we share just by having a free page with innovation, whether it be an app (or another platform like a TV show), and wrapping an ad around that, Monty said.
Ford considers its Facebook advertisements to be the upper part of the sales funnel and uses them to help develop brand awareness, according to Monty. Facebook's user base of 900 million, 500 million of whom log-in every day, is too large to ignore as far as Ford is concerned.
Overall we recognize that Facebook is more important for long-term brand development than transactional advertising, Monty said, drawing a direct contrast with GM's approach to Facebook advertising.
The Ford approach to Facebook advertising aims to take advantage of enormous reach that is possible from each post on the company's page or advertisement it runs.
Facebook is fundamentally about sharing, so when you're logged-in, you're seeing the actions people are taking, Monty said.
The approach that Ford is taking makes use of the interconnectedness of Facebook users' networks, and the company believes that every time a user sees one of their friends positively interact with the company, it improves Ford's overall brand image, something which could eventually lead to elevated sales.
It's not the ad itself that that's doing the footwork, it's the individuals, Monty said.
General Motors Company (NYSE: GM) shares rose 3.36 percent to $22.14 Wednesday afternoon. Ford Motor Company (NYSE: F) shares were up 3 cents to $10.18. Fiat S.p.A. (ADR) (PINK: FIATY) shares were up 4 cents to $4.39 a share. Toyota Motor Corporation (NYSE: TM) shares fell $1.45 to $76.85. Facebook Inc. (Nasdaq: FB) will hold its IPO on Friday.
© Copyright IBTimes 2023. All rights reserved.