Gold Prices Edge Up On Weaker Dollar, Stronger Oil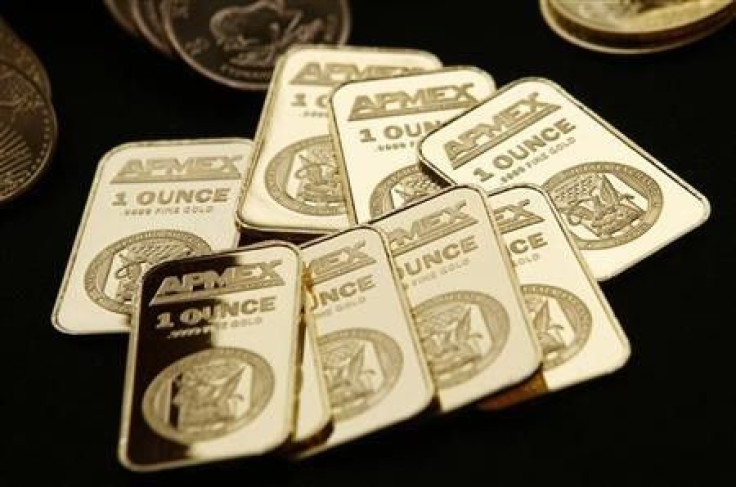 Gold prices rose slightly Tuesday on higher crude oil prices and a declining dollar.
Gold futures traded on the New York Mercantile Exchange rose 0.13 percent to trade at $1,651.80 per ounce at 1:37 pm. Silver futures were up 0.96 percent.
The U.S. Dollar Index, an indicator of risk-appetite and usually inversely correlated with gold, was down 0.08 percent. When the dollar declines in value it makes gold less expensive for those buying the metal with non-U.S. currencies.
Early in the day's trading session, gold rose as Spain successfully sold more than €3.2 billion ($4.2 billion) in short-term debt. Moreover, a key German economic confidence indicator came in better than expected.
However, the yields Spain paid on the short-term debt instruments from the auction were higher than those of previous comparable auctions, a reminder that the market is still worried about the euro zone debt crisis.
A stark assessment of the euro zone from the International Monetary Fund -- which warned about the risk of a prolonged period of deflation unless policymakers enact non-standard measures to support the region's banking system - also dampened sentiment, according to the Wall Street Journal.
Yields on Spain's 10-year bonds, a closely watched barometer of the euro zone debt crisis, breached 6 percent on Monday, although they have fallen to 5.9 percent on Tuesday.
Meanwhile, crude oil rose 1.5 percent in New York trading to $104.43 per barrel.
© Copyright IBTimes 2023. All rights reserved.