Gold Prices Fall on Weaker Euro, Crude Oil Prices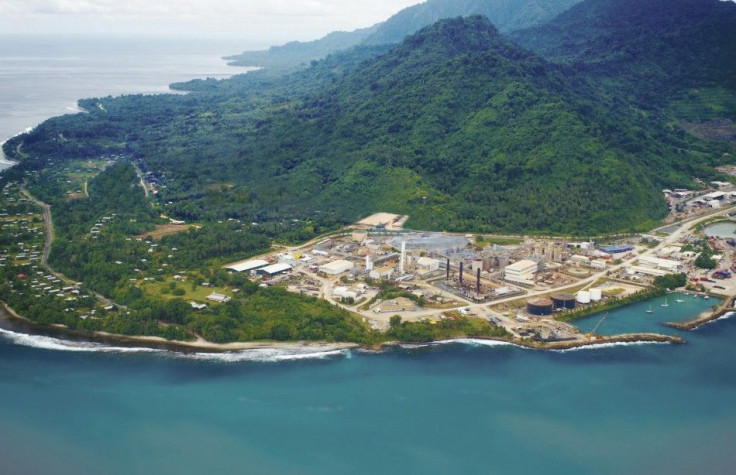 (REUTERS) -- Gold fell on Tuesday as a lower euro, due to an impasse to restructure Greek debt, and weakness in crude oil and equities prompted investors to take profits.
After hitting a six-week high in the previous session, gold fell on the weaker euro. The euro was hurt as Greece appeared to move closer to a possible chaotic default when euro zone officials rejected a final offer from the country's private bondholders.
Analysts said some gold buyers stayed on the sidelines ahead of a U.S. Federal Reserve policy statement on Wednesday. The central bank will for the first time offer its projections for the path of interest rates, laying out views on when the first rate hike should occur.
There is a refocus on the debt crisis in Europe. Gold will continue to trade in tandem with the euro in the near term, and the market is going to pay attention to the Fed's guidance on future interest rates, said Frank McGhee, head precious metals trader of Integrated Brokerage Services LLC.
Spot gold was last down 0.6 percent on the day at $1,667.05 an ounce at 12:55 p.m. EST (1755 GMT).
U.S. gold futures for February delivery were down $10.90 at $1,667.40 an ounce.
The U.S. Federal Reserve opened a two-day meeting on Tuesday that is expected to end with a signal that interest rates will be held near zero into 2014.
However, some gold investors lightened positions as the Fed, outside of words, appears unlikely to take any action to prop up the economy, although some officials have raised the prospect that more bond purchases will be needed.
The Chinese Lunar New Year holiday meant activity in the world's second largest consumer of gold was absent, while activity was muted in top consumer India, where import duties on gold were nearly doubled last week.
Gold has come off a bit in this week in the absence of any kind of physical activity ... There really is a lack of direction as people are still cautious after the December sell-off, said Andrey Kryuchenkov, an analyst at VTB Capital.
Gold fell by more than 10 percent in December as investor preference for cash over most other assets in the run-up to the end of the year took a toll.
GOLD FALLS WITH EURO
Gold was pressured by the euro, as Greece's private creditors pleaded with European officials who rejected their bond swap offer to hammer together an agreement.
The metal had largely moved in lockstep with the euro in the last two months of 2011, and the metal appeared to have lost its safe-haven status even as investors questioned the viability of the euro.
Gold's correlation with the euro has been erratic so far in January, with the metal's nearly 7 percent rise this month put it on course for its strongest monthly gain since August's 12 percent rally.
Also weighing on sentiment was a warning by the International Monetary Fund that the euro zonedebt crisis was escalating and could derail the global economic recovery, as it called for urgent action to restore confidence.
In other precious metals, silver was down 0.7 percent on the day at $32.10 an ounce.
Yet, silver remained the strongest performing precious metal so far in January with a 16 percent gain, compared with a 6.7 percent gain in gold and a 4.0 percent gain in palladium.
Palladium fell 0.8 percent on the day to $679.47 an ounce, while platinum fell 0.8 percent to $1,546.50 an ounce.
The platinum price has risen by 11 percent this month, driven largely by concerns about possible supply disruptions from power restrictions in top miner South Africa and from industrial action under way at two key plants.
© Copyright Thomson Reuters 2023. All rights reserved.