Good News: Chocolate May Cut Heart Attack Risk by a Third, Study Says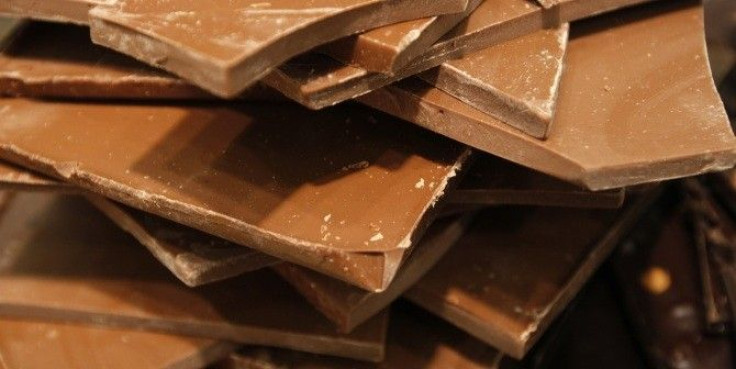 Chocoholics now have even more scientific evidence to prove their vice is really a virtue.
Regular consumption of chocolaty treats may reduce the risk of heart disease by more than a third, according to research published in the medical journal, which found it can also cut the risk of stroke by nearly a third.
The research is being presented Monday at the European Society of Cardiology's conference in Paris.
Dr. Oscar Franco, the lead author of the study, and his colleagues at the University of Cambridge analyzed a slew of existing data to understand if a link between chocolate and positive cardiovascular health exists. After sorting through seven previous studies involving approximately 114,000 participants, the researchers found that - when pooled together - the people who consumed the most chocolate were 37 percent less likely to develop a heart attack and 29 percent less likely to suffer a stroke.
While the studies did not distinguish between dark chocolate and other desserts, the researchers warned there are certainly some varieties that are healthier than others.
You should eat chocolate in a moderate way and in a regular manner, Franco told Bloomberg News, adding that most chocolate sold in stores is rich with sugar and fat that could actually lead to weight gain and, subsequently, poorer cardiovascular health.
Instead, when indulging in chocolate, people should choose reduced calorie and reduced sugar brands or stick with dark chocolate.
The health benefits of chocolate stem from its high content of polyphenols, antioxidant compounds that boost the body's production of nitric oxide, which helps lower blood pressure. Polyphenols can be found in a variety of foods and beverages, including multiple fruits, coffee and red wine.
However, the researchers warned that the data does not confirm that chocolate will always lead to a healthier heart. In fact, more study is needed to determine whether chocolate, instead of other factors that could be common to chocolate lovers - for example, a healthier overall diet or higher levels of physical activity - actually leads to the lower cardiovascular risk.
Still, there is a growing body of research to suggest chocolate is beneficial is moderation. Research performed at the University of California, Davis found that chocolate thins blood and performs the same anti-clotting activity as aspirin, a fact that could be helpful to individuals with high blood pressure. Moreover, a study published in the American Journal of Clinical Nutrition found that adding only half an ounce of dark chocolate to the average American diet is enough to increase the body's total antioxidant capacity by 4 percent, another healthy boost.
All of this is good news for more than just chocolate lovers. After all, Americans need all the help they can get when it comes to improving cardiovascular health: according to the Centers for Disease Control and Prevention, heart disease is the leading cause of death for both men and women in the U.S.
© Copyright IBTimes 2023. All rights reserved.