Google Drive Sets Out For A Terrific Tuesday Launch; Top 5 Features Which Can Lead The New Rival To Win The Cloud Battle [ VIDEO]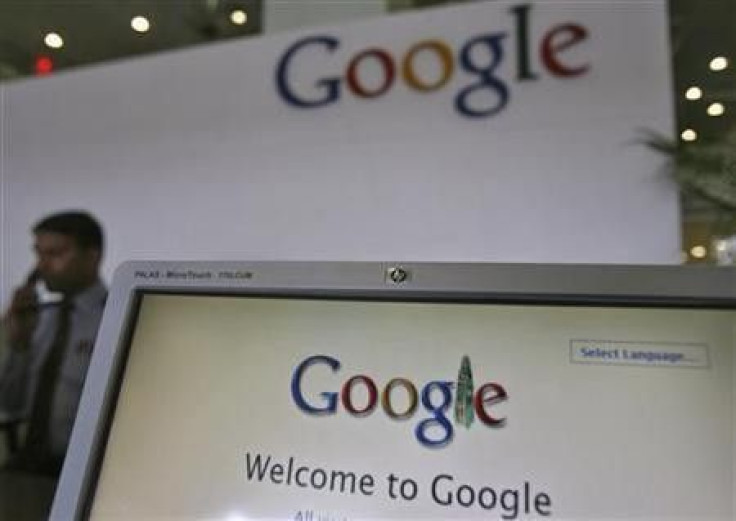 A spicy piece of news swirling in the media currently is Google's entry into the cloud storage market with the name Google Drive and latest rumors hinted that the launch date of the new cloud storage service was really near. However, according to the recent newsbreak by the French translation of new cloud storage announcement to its French blog (which is now deleted) has confirmed details on the new Google Drive.
Well, starting from the beginning, back in the early hours of today, Reuters report came out which noted that their trusted source has said that Google is about to launch its Google Drive service and the company may announce the unveiling as early as Tuesday, offering the user both free and premium for-pay versions.
Further their report also mentioned that Google's cloud storage service will allow users to add additional tiers of capacity for a monthly charge, all the way up to a maximum of 100GB - although lets not forget that the service will indeed launch with 5GB of free storage.
Confirming it all, an updated detail regarding Google Drive came out by the company itself. As Google added spice to the rumor mill, as Google Docs support page now has included details for the user on how to transfer document ownership to a different user, as well as send it to the user's "Google Drive on the web."
And now summing all up, the freshest detail has been revealed by TechCrunch reports, courtesy of an early posting on the French Google blog, which has confirmed the early rumors of 5GB free storage, with additional 20 GB blocks available for $4 per month, up to a maximum of 16 TB. Interestingly, it appears that Drive will be available for Google Apps accounts starting today and Google is promising a 99.9 per cent uptime guarantee.
Google Drive - What to Expect?
Detailing on the service, Google Drive is actually the company's first time attempt to the online storage business, earlier Google Inc.'s photo storage products including Picasa, Google Docs, document storage products, as well as other cloud file storage services have been in operation for many years. Now, the company is all geared up to release dedicated file storage and synchronization service products.
Though Google has not yet confirmed the news, tech enthusiasts are going crazy about the anticipated launch of Google Drive. Talking about the service, it is an exclusive data storage service on cloud servers of Google. The cloud-based technology is committed to solve the same problem with online services like Dropbox and Box, which includes saving the files from devices, users can also sync their data whatever they are, be it videos, music files, images or documents on GDrive, can access data any time with any device, such as smartphones, tablets and desktop computers and even edit and make changes with the same.
Potential Competition
Rumors about the Google Drive began to appear in February this year. Reports even speculated that the expected imminent launch of Google Drive will dent the market of competitors like Dropbox, Box, Amazon's Cloud Drive, Apple's iCloud and Microsoft's SkyDrive. Even these rivals have started adopting steps for feature enhancement ahead of Google Drive launch.
Like recently, Microsoft rolled out new features for its SkyDrive online storage service, including previews of a new SkyDrive desktop app for Windows 8, Windows 7 and Windows Vista, giving users access to the contents of their SkyDrives from the Windows Explorer interface on a PC.
Microsoft also rolled out new paid storage plans for power users, charging $10/year for an extra 20GB, $25/year for an extra 50GB, and an extra 100GB for $50/year. Free SkyDrive accounts now come with 7 GB of storage and existing SkyDrive users as of April 22 can opt in to get 25GB of free storage.
For that matter even file storage service Dropbox, which already offers spectacular desktop capabilities, introduced a new feature that lets its user send a link to the files or folders in their Dropbox accounts, making it easier to share files with co-workers, friends and family.
The cloud-storage market is becoming viciously competitive. Apple and Samsung are going at it with original services. Current high end smartphone brands include whopping 25GB of cloud space through Dropbox or Microsoft Skydrive functionality. So, it will be interesting to see how Google Drive would beat hefty rivals like iCloud, Dropbox and Skydrive.
Google Drive: Key Features
The features or the services that Google will offer will be quite interesting to see. As of now one can imagine that whatever they offer will be magnificent. Recently, the Mountain View firm so far released little information about the forthcoming Google Drive. Here is a list of some potential specs of Google's file-synchronization service to defy the rivals in the market.
5GB Free Storage (Additional 16TB)
Google Drive would eventually come up with a 5GB of free storage for all users who sign up the cloud storage service. Well, it is a pretty decent offer when compared to other free storage options of the competitors like Dropbox as it offers only 2GB of free storage. However, Microsoft's SkyDrive free cloud storage quota will trump Google's expected offer as ahead of Drive launch, Microsoft has increased its free storage offer to 7 GB that the company claims is enough to cover 99 percent of users' entire Office document library and photo sharing for several years.
Though, Google Drive adds more to its 5GB free offer, the service is recently rumored to offer up to 16 TB of cloud storage but against a special tariff from users. However, the intitial 5GB storage would still remain free.
Mobile App
Google Drive is expected to arrive for Windows, Mac and also for mobile platforms in the form of an app for Android and iOS to start with. The service will have superb clients for Android, Windows Phone, iOS and other platforms.
Mobile users can easily store their data in cloud servers and access them from anywhere in the world. Analysts presume this is a spectacular notion to integrate a state-of-the-art cloud service with mobile phones. It will let users easily share music files, video clips, documents, images, etc. The mobile app of Cloud Drive will have smooth options to share files with friends over social media sites.
Document Editing Feature
Google's Support portal mentions that the Drive app for Android will have document-editing capabilities. It means the users can prepare, edit, store and share texts, spreadsheets and other files easily on cloud. Google will extend its formerly available Docs service to the Google Drive.
Given that they are directly linked with those of its existing Google Docs support pages, the company may rename and re-launch the Google Docs application as Google Drive, providing editing tools directly within the app (although it won't support spreadsheets). However, it could just be the migration of terms from one service to another.
Faster Access, Simple Interface
Of late, reports showed evidence of Google Drive screenshot and logo, which demonstrated a simple and user-friendly interface with various PDF and .docx files listed. There was also an option to 'Install Google Drive,' which could indicate a local caching of the app for faster access.
Previously as well, online services from Google were recognized for their simplicity and speed and Google has always come out with innovations to make its services more user-friendly and simple. As a result, it is quite easy to use Google's web services such as Gmail, YouTube, Chrome, Chrome OS, Google+ and countless others. Depending upon the recent screen shot leak, it can be definitely anticipated that the upcoming Google Drive will also be quite smooth for usage.
Latest reports by Reuters also mentioned that Google Drive will work with sophisticated image search technology to let consumers sift through a wide variety of document types, which could include the likes of Adobe PDF files and photographs.
Easy Login
Google has been famous for its easy login process as it integrates all its services under a single username and password. If one creates an account in Gmail, its username and password is the key to all other Google services, whether it is Google+, YouTube, Blogger and any others. Google even connects the web searches of the account holder with the log-in credentials. In case of Google Drive the same may happen, one can sign in a Google ID to access multiple services from the firm including Cloud Drive.
Pricing Quotient
As far as Google Drive's pricing is concerned, the company has still not given any confirmation on the latest detail revealed on the Google French block, however, the search giant is expected to be aggressive with its costs, using its existing data center heft to challenge Box, Dropbox and others already in the market. The recent leaks has confirmed that Google Drive will be unleash with free 5 GB storage space, with additional 20 GB blocks available for $4 per month, up to a maximum of 16 TB.
WSJ's insiders recently noted that Google Drive will supposedly undercut Dropbox's paid subscription pricing, which begins at $10 per month for 50GB. Further, Dropbox also offers a $20 per month plan for 100GB of space.
According to Reuters' estimated figures, Google is currently the world's No. 1 web search engine with roughly $38 billion in 2011 revenue and further the company generates 96 percent of its revenue from advertising, such as the small ads that appear alongside its search results.
While, the company is rumored for its Google Drive launch sometime Tuesday, few reports had appeared online that the cloud storage service will be rolled out sometime this week itself. So if you do not get to witness Tuesday's launch, do expect the service in the coming days of the week. And in the meantime let us know, what you think about the new entrant. Will you try on the Google Drive cloud storage/backup service, once it is launched or will you honestly stick to your current cloud service? Do let us know your opinion.
© Copyright IBTimes 2023. All rights reserved.