Google Fiber In Utah: Why Provo Sold Its $39 Million Internet Service To Google For Just $1
Just one week after Google announced its plans to expand its fledgling fiber-optic network to Austin, Texas, the Mountain View, Calif.-based search giant on Wednesday announced its 1 Gbps Internet service Google Fiber will be coming to Provo, Utah.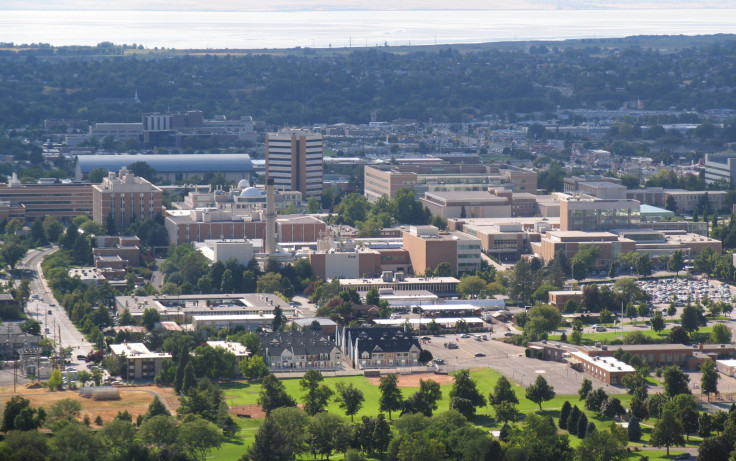 "Utah is already home to hundreds of tech companies and startups, and many of them are based in Provo," Google Fiber general manager Kevin Lo said in a blog post. "In fact, the Provo area ranks second in the nation in patent growth, and it is consistently ranked as one of the top places to live and do business in the U.S. We believe the future of the Internet will be built on gigabit speeds, and we're sure the businesses and residents of Provo already have some good ideas for what they'd build with a gig."
Google will expand into Provo because the company plans to acquire the city's existing fiber-optic network, known as "iProvo," which took $39 million to build back in 2004. Luckily for Google, the company won't need to pay anywhere close to that amount to purchase the network. In fact, Google will only pay $1 to the Provo City Council in return for its high-speed Internet and television service.
It makes sense for Google Fiber to expand to Utah -- the state is home to the most avid consumers of online porn in the U.S., so clearly fast Internet speeds are at a premium in that state -- but why did the Provo City Council relinquish its $39 million fiber network to Google for a single buck?
For starters, this isn't a simple sale. Google will take over Provo's fiber network and improve upon it as soon as the acquisition is official -- even before Google Fiber can rev up in Austin -- which will reportedly cost Google about $30 million. But Google will also take over Provo's remaining construction loans, which reportedly need to be paid for another dozen years at the very least, according to the official agreements released by city officials on Thursday.
Google will also be covering residents' costs, as Provo households have reportedly been paying $5.35 a month on top of their utility bills regardless of whether they used iProvo.
AP says Google has 180 days to take over the network as soon as the agreement is signed, which will give Google five years to build out Provo's fiber network. But Google would also reportedly like to build out an extensive Wi-Fi network in the Utah city, but there are no guarantees as the Wi-Fi option is completely up to Google.
The deal contains a bailout clause for Google, which can sell the network back to Provo for $1 if the investment doesn't work out, but Google fully expects to put Fiber on the map in Utah. In addition to Fiber, Google will offer its free 5 Mbps Internet service for any homes in Provo for a single $30 activation fee, and no monthly charge for at least seven years. Google Fiber, of course, will offer download speeds of up to 1 Gbps for $70 a month for gigabit Internet, and $120 a month for gigabit Internet and TV service.
"We [will] also provide free Gigabit Internet service to 25 local public institutions like schools, hospitals and libraries," Google Fiber said. "Over the next few days, we'll be in and around Provo with Mayor Curtis, attending community meetings and talking to residents about what widespread gigabit connectivity could mean for their community and the ways in which we'd invest in their iProvo network."
Google Fiber is already available in Kansas City, and is coming soon to Austin, Texas. We've also outlined several other -- albeit larger -- cities where we'd like to see Google take Fiber next.
© Copyright IBTimes 2023. All rights reserved.