Google Turns 15: A Timeline Of The Company's Major Milestones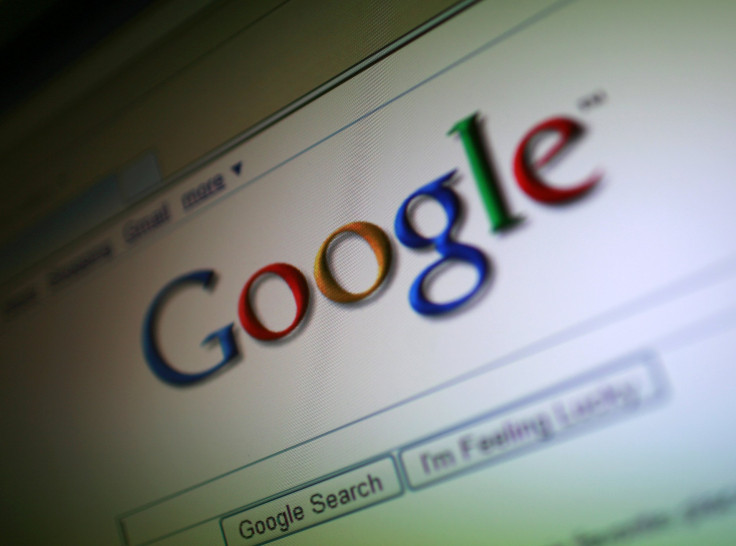 Friday marked Google Inc.'s (NASDAQ: GOOG) 15th birthday, and the largest search engine in the world celebrated by launching the biggest update to its search algorithm in about three years. Google also updated the Google Doodle on its homepage to a flash game featuring a birthday piñata.
But how did the Mountain View, Calif.-based company grow from a project at Stanford University into one of the biggest and most successful companies in the world? Here is a timeline of some of the major milestones during the life and times of Google.
· Larry Page and Sergey Brin met in 1995 when Page visited Stanford University, where he was considering grad school. Brin, then 21, was assigned to show Page, 22 at the time, around the campus.
· Google.com was registered as a domain name on Sept. 15, 1997. The name was based on the world "googol," the math term for a number with 100 zeros, to represent the mission to organize the data from the Web.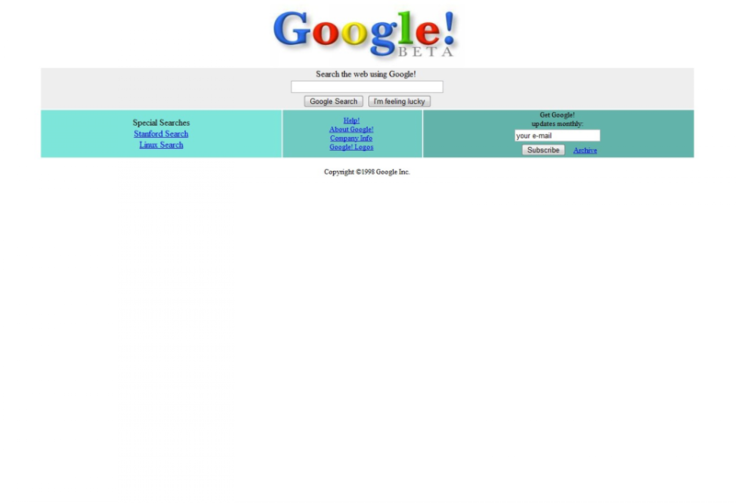 · Google was officially established as a company on Sept. 27, 1998. Its first office was a garage in Menlo Park, Calif., owned by Susan Wojcicki. Google quickly outgrew the space and moved into its first office in Palo Alto in February.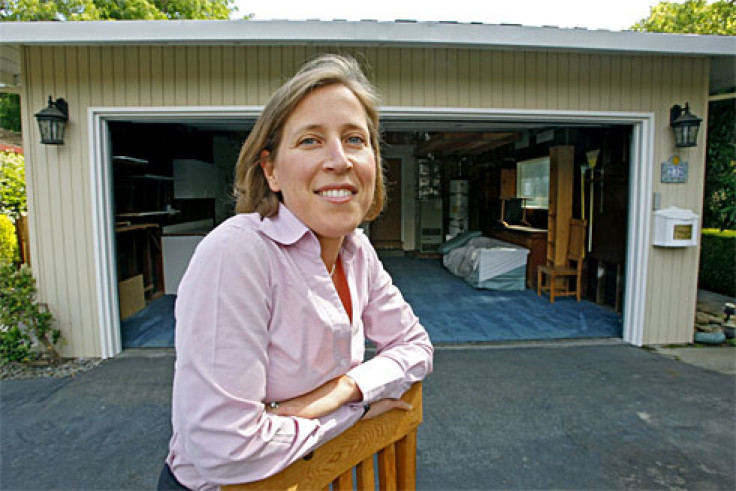 · On June 7, 1999, Google issued its first press release to announce that it had raised $25 million in equity funding.
· In October 2000, Google launched AdWords, its advertising network based on keyword targeting.
· Google made its first acquisition in February 2001 when it purchased Deja.com's Usenet service. Google added search and launched Google Groups.
· Google Images launched in July 2001, initially offering users the ability to search through 250 million images.
· In 2002, Google launched Google News with 4,000 news sources and Froogle, an ability to search for retail products that eventually became Google Shopping.
· In 2004, Google moved into its current home at 1600 Amphitheatre Parkway in Mountain View. Google named the complex the Googleplex. In April of that year, Google launched Gmail on an invite-only basis. At the time, Google handled at least 84 percent of all search requests.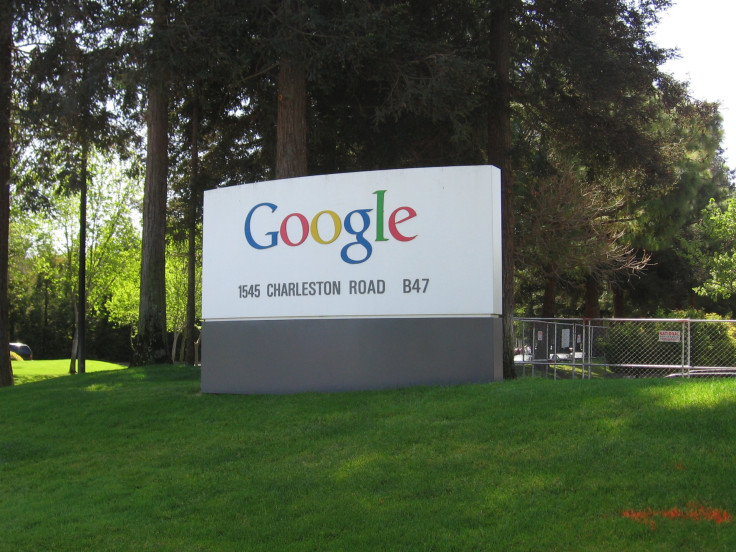 · Google's initial public offering took place Aug. 19, 2004, and raised $1.67 billion on the NASDAQ stock exchange.
· Google Maps launched in February 2005, and Google added satellite views and directions just two months later. In June, Google unveiled Google Earth as well as a set of APIs for developers to expand Maps. Google also added Talk to Gmail and launched Google Analytics.
· Google released several new products throughout 2006, including Calendar, Translate, Trends, Wallet, Docs and Spreadsheets.
· On October 9, 2006, Google announced that it would purchase YouTube for $1.65 billion
· Google added Street View to Google Maps for five U.S. cities in May 2007. In November, it announced Android, the first open platform for building mobile operating systems for smartphones.
· Google held the first Google I/O conference in San Francisco in May 2008. In September, Google Chrome becomes available for download, and T-Mobile announces the first phone built with the Android OS.
· The Nexus One, launched in January 2010, marked the first in Google's Nexus line of mobile devices.
· In April 2010, Google became the first company to launch a website revealing information about requests it receives from the government for user data.
· Larry Page took over as CEO of Google in April 2011, and announced its first Chromebook laptops in May. Google launched its own social network, Google+, in November.
· In 2012, Google began installing Google Fiber in Kansas City, providing Internet access that is 100 times faster than most broadband.
Today, Google's search index is more than 100 million gigabytes in size. It has photographed 5 million miles of road for Street View, and people have used YouTube to watch 450,000 years' worth of YouTube videos each month. After 15 years, the company that began as a simple search engine shows no signs of slowing down.
© Copyright IBTimes 2022. All rights reserved.
FOLLOW MORE IBT NEWS ON THE BELOW CHANNELS