Google's Legal Morass Could Extend To Android, Too
Analysis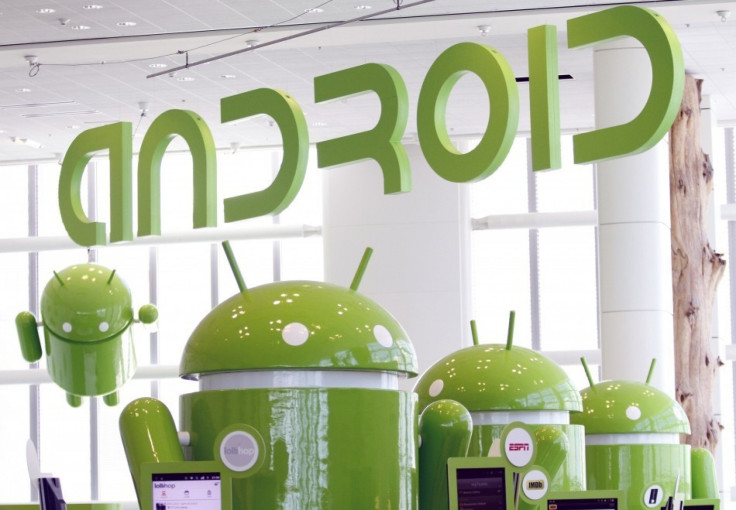 It's an open secret in Silicon Valley that Google (Nasdaq: GOOG), the No. 1 search engine, is under investigation by authorities in the U.S. and Europe for alleged monopolistic practices in search and advertising.
Earlier this year, Google paid a record fine of $22.5 million to the U.S. Federal Trade Commission when it settled charges dealing with privacy issues for its Google Members, a competitor of Facebook (Nasdaq: FB), the No. 1 social network.
In August, the FTC hired Beth Wilkinson, a well-regarded Washington lawyer and spouse of "Meet the Press" host David Gregory, as a principal leader of its probe into Google issues.
Meanwhile, Google has acknowledged it's being probed by the Antitrust Division of the U.S. Department of Justice as well as by the European Commission. No charges have been brought, but Google, in both its Mountain View, Calif., headquarters and Washington, has beefed up its legal staff.
Now a new wrinkle has emerged: As market researchers such as IDC report on the smartphone market, it looks as if Google's Android OS has a commanding market share.
In the third quarter, for example, Android took 75 percent of the market. The share for iOS from Apple Inc. (Nasdaq: AAPL) was next at 15 percent, folllowed by BlackBerry from Canada's Research in Motion (Nasdaq: RIMM), Symbian and Windows from Microsoft Corp. (Nasdaq: MSFT), the No. 1 software developer.
The last three vendors each held less than 5 percent share, although Microsoft, with Windows 8, wants to gain share in the future.
The probes, though, appear to be looking at Android, reports say, especially a case in Massachusetts, where lawyers disclosed subpoenas from the SEC to companies seeking "any restriction or limitation" on companies seeking to "insert, replace, insert or modify" Google products on smartphones or tablets.
A New York Times correspondent cited the example of Boston-based Skyhook Wireless, which developed techniques to pinpoint WiFi hotspots from user phones. It signed contracts with Motorola Mobility Holdings – a part of Google since May – as well as Samsung Electronics (Seoul: 009530) for the software.
But Google complained, so the contracts were ended. Skyhook Wireless went to court and complained that Google had unlawfully exercised its power.
The suits interested the FTC, much as suits in other sectors, like gasoline marketing, led to major antitrust suits in the past.
During trial, a group of rivals, including Microsoft, Oracle (Nasdaq: ORCL), TripAdvisor (Nasdaq: TRIP) and Finland's Nokia Oyj (NYSE: NOK), filed a brief supporting Skyhook. Lawyers argued Google's behavior was "emblematic" of the company's conduct.
The Times correspondent wrote that Judge Judith Fabricant ruled for Google on the grounds that it was exercising legitimate power, since "data collection functions" are a part of Android.
Skyhook's own website discloses a group of impressive customers using its location engine, including Apple, top PC makers Hewlett-Packard Co. (NYSE: HPQ) and Dell Inc. (Nasdaq: DELL), as well as Sony Corp. (NYSE: SNE) and Samsung.
But the smartphone practices are surely still another potential minefield for Google to tackle.
Tuesday's presidential election may have brought some breathing room because President Barack Obama was reelected. In several prior technology cases, outgoing administrations brought huge antitrust suits against both International Business Machines Corp. (NYSE: IBM) and Microsoft Corp. (Nasdaq: MSFT), which were settled by their successors.
The breakup of AT&T Inc. (NYSE: T), then the world's No. 1 company, took place a year into the adminstration of President Ronald Reagan, but that was 37 years after it was sued on antitrust grounds by the administration of President Harry Truman.
Shares of Google fell $14.83 to $652.29 in Thursday trading. They're up 21percent this year and 6.5 percent for the past 52 weeks.
© Copyright IBTimes 2023. All rights reserved.
FOLLOW MORE IBT NEWS ON THE BELOW CHANNELS