'Gotham' Season 2 Spoilers: Selina Kyle To Play A Part In Bruce Wayne Becoming Batman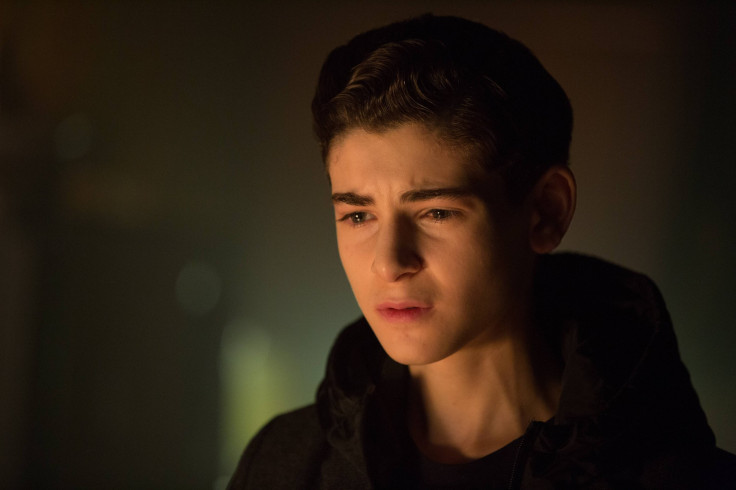 Bruce Wayne (David Mazouz) will face a major life moment in Monday night's episode of Fox's "Gotham." Bruce will come face-to-face with the man who murdered his parents, Matches Malone (Michael Bowen). Joining him in his pursuit of the killer will be Selina Kyle (Camren Bicondova), and their relationship could start to grow even further in Season 2.
In an interview with TVLine, Bicondova said Selina "doesn't like commitments" but Bruce could be an exception. She added that her character will allow Bruce to step into her life more, which the Season 1 version of Selina may not have allowed to happen. Both characters will eventually become Batman and Catwoman.
"You'll see a different aspect of their relationship that shows the audience that Selina Kyle has some input into what Bruce Wayne eventually becomes, which I think is really cool," Bicondova teased.
Since "Gotham" premiered, Bruce and Selina have had a very interesting relationship. Bruce openly cares about Selina, while she is afraid to get close to him and often disappears from him for periods of time. Despite this, Selina usually always steps up to help Bruce, whether it's to get the name of the man who killed his parents, let him know he was being played by Silver (Natalie Alyn Lind) or to kill a man for him.
This hot and cold relationship comes as no surprise for these two characters. In the comics, Batman and Catwoman have a love-hate connection. While Catwoman bounces back and forth between a Batman partner and villain, she has remained the Dark Knight's longest love interest. Fox's "Gotham" appears like it's going to show the roots of this relationship, which will ultimately lead to Bruce becoming Batman and Selina Kyle becoming Catwoman.
Currently on the show, Selina knows that Bruce is a kind person and doesn't believe he can go forward with killing a man. In a way, she also doesn't want him to kill someone because that could forever change him. However, the future Batman seems determined to go forward with getting revenge for the murder of his parents. In episode 14, Selina will track down a gun for Bruce that he plans to use on Matches. Will Bruce be able to go through with his plan or will Selina stop him?
"Gotham" Season 2 airs Mondays on Fox at 8 p.m. EDT.
© Copyright IBTimes 2023. All rights reserved.