'Gotham' Season 2 Spoilers: Episode 14 Synopsis Released; What Will Happen In 'This Ball Of Mud And Meanness'? [VIDEO]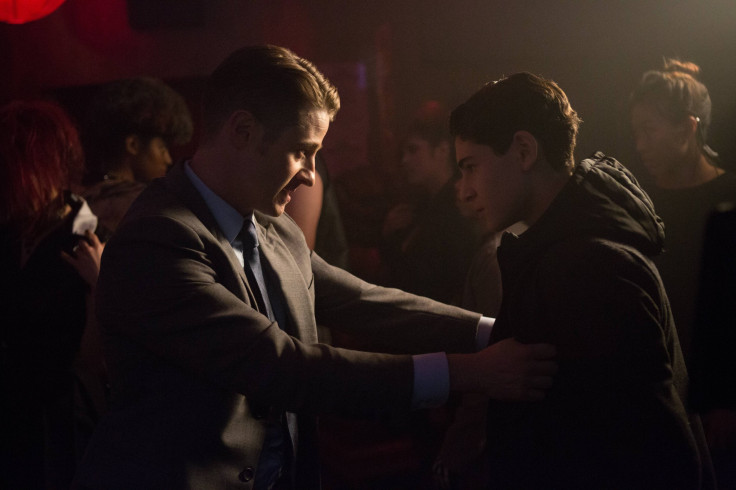 Since Fox's "Gotham" Season 2 returned, detective Jim Gordon (Ben Mckenzie) has had to live with his choice of killing Theo Galavan (James Frain). Bruce Wayne (David Mazouz) could make the same choice Gordon did in episode 14, titled "This Ball of Mud and Meanness," when he hunts down the man who killed his parents. It will be up to Gordon to stop Bruce from doing something he could regret for the rest of his life.
According to the synopsis, Bruce will go looking for Matches Malone (Michael Bowen) along with Selina (Camren Bicondova). In episode 13, Bruce had asked Selina to find him a gun so that he can kill Malone and avenge his parents. Selina tried to talk him out of it, but it didn't seem to work.
In the episode 14 promo video, Selina is shown giving Bruce the gun he asked for, while Alfred (Sean Pertwee) is lying in a hospital bed warning Gordon and Bullock (Donal Logue) that Bruce "lost his mind" and is "going to kill a man." Gordon will try to intercept Bruce from getting to Malone, but Bruce is shown addressing Malone about what he did. Will Gordon be able to stop Bruce or will the future Batman become a killer?
It looks like Gordon is going to have a full plate in episode 14. In addition to trying to stop Bruce, Gordon will talk to Nygma (Cory Michael Smith) about Kristen Kringle's (Chelsea Spack) disappearance. Nygma accidentally killed her earlier this season and now it looks like Gordon will be suspicious of her disappearance. Gordon will also have to work things out with his pregnant fiancée Lee (Morena Baccarin), who's upset with him for not being fully honest with her about what happened with Theo.
Things won't get much better for Penguin (Robin Lord Taylor) at Arkham Asylum in episode 14 either. Hugo Strange (BD Wong) will continue his "treatment" of Penguin to make him less aggressive, while it remains unclear what Strange's intentions for Penguin are. The relationship between Strange and Mr. Freeze (Nathan Darrow) could also continue to develop, as Strange wants Freeze's help with bringing Theo back to life.
Watch a promo video for episode 14 below:
"Gotham" Season 2, episode 14 airs Monday, March 14, at 8 p.m. EDT on Fox.
© Copyright IBTimes 2023. All rights reserved.