GQ Magazine's 'Hottest Women Of The 21st Century' List Is Being Called Racist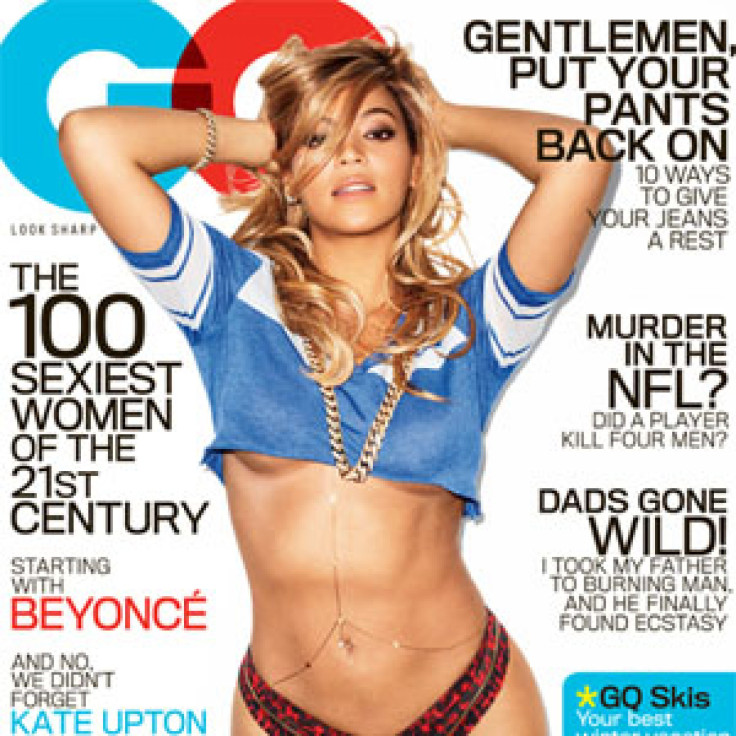 Beyoncé Knowles is the sexiest woman of the 21st century -- and Zhang Ziyi, the actress who starred in "Crouching Tiger, Hidden Dragon," is one hot Chinese chick.
That's according to GQ magazine, which made some bold prognostic assumptions this month when it published a list of "The 100 Hottest Women of the 21st Century," despite the fact that we're only 12 years into it. The list is being criticized by some civil-rights activists for what appears to be the arbitrary singling out of some of the winners' ethnicities. Thus, the actress Freida Pinto is named a "hot Indian chick," while Charlize Theron is simply hot for hot's sake. And M.I.A.? She's a "hot pregnant Sri Lankan," of course.
Critics of the new pictorial said the intermittent racial descriptions perpetuate the stereotype that certain ethnicities are considered attractive only within the parameters of their own racial categories. "It's no surprise that men's magazines sell so well in part because they feature women in racy, tantalizing photos," Elise Sole, of Yahoo's women's lifestyle blog Shine, wrote. "But reducing some women to tokens of their race (and curiously not others) is a new low."
Criticism of the list spread across social media late last week as well. "Total [racist, sexist] fail," tweeted Andrew Jenkins, an activist focused on lesbian, gay, bisexual and transgender issues at Choice USA in Washington.
Meanwhile, Jorge Rivas, a writer for the Applied Research Center's Colorlines.com, noted that none of the black or Latina women on the list were singled out for their ethnicity -- perhaps because editors realized "hottest black chick" wouldn't fly.
A GQ representative did not immediately return a request for comment. The erstwhile men's magazine, owned by Conde Nast Publications, has clearly embraced the era of declaratory listicles, touting such features as "Best Breasts of 2012," as well as its annual "Least Influential People" list. To some extent, the magazine's pithy superlatives have helped it weather rough waters in the men's-magazine category, which bounced back somewhat last year after steep declines the year before, according to PrintWeek. Based on figures collected by the since-renamed Audit Bureau of Circulations, GQ's circulation rose 1.6 percent during the first half of last year, as reported by Media Week.
Topping GQ's list of the hottest women of the century -- who are not racially identified -- are Knowles, Katie Holmes, Britney Spears, Naomi Watts and Eva Mendes. While the list's arbitrary racial categorization may be a turnoff to some, the list as a whole is nothing if not diverse. GQ even named Mystique of "X Men," Princess Neytiri of "Avatar" and Smurfette as the century's "hottest blue chicks."
No offense to Henri Matisse.
© Copyright IBTimes 2023. All rights reserved.