Great Performers: Athletes And Luxury Watches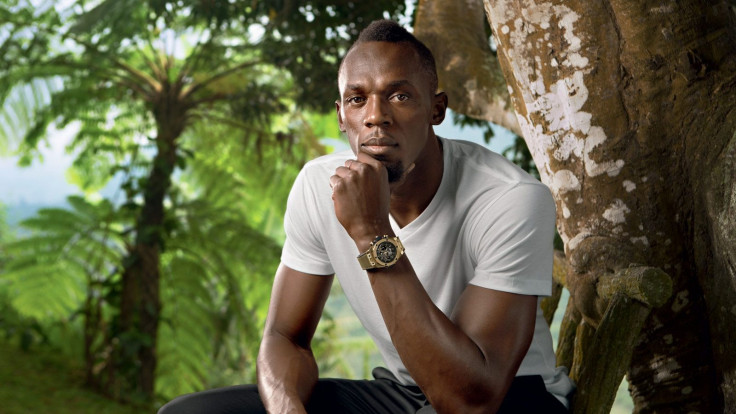 Sponsored content from Modern Luxury
What is it about high-end watchmaking that allows the art form to transcend the world of luxury and find a captivating place in the sporting universe?
Haute horology and athletics share much more in common than a first glance would indicate.
Behind the wheel of his high-speed racecar, three-time Formula 1 world-champion Lewis Hamilton controls every corner to perfection. Much like a finely tuned IWC wristwatch, he finds a flawless balance of power and precision as he masters every turn and angle at speeds reaching 200 miles per hour.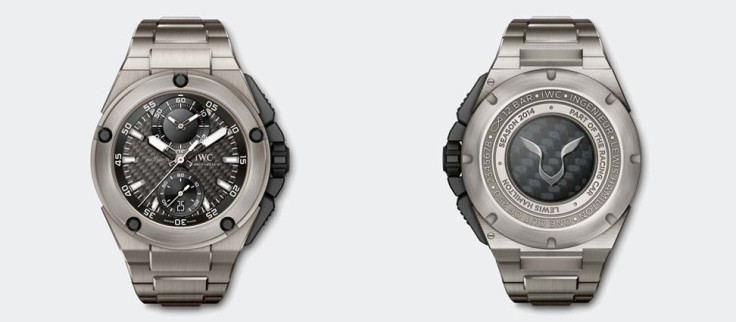 Eight-time Olympic gold medalist and fastest man on Earth Usain Bolt has fascinated sporting fans since bursting onto the global scene in 2008. Every stride more powerful than the last. His quest for perfection, for seemingly untouchable records, is one that he shares with the most daring houses of haute horology. Watchmaking, as rich in tradition as it is, remains perpetually relevant as the industry's finest minds push to achieve new firsts and redefine the boundaries we once thought unreachable.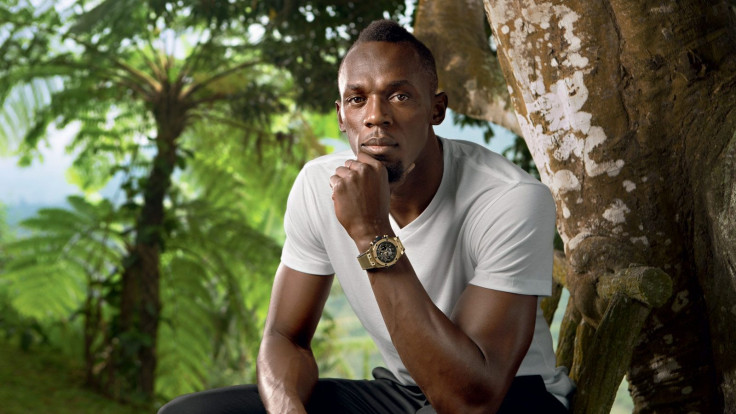 A record goal scorer, four-time winner of the prestigious Ballon d'or, Euro champion, four-time Champions League winner – Cristiano Ronaldo's list of accomplishments is endless. To remain atop the football universe, the Portuguese superstar has had to continuously perfect his craft, adapt to new challenges and separate himself from the competition. Should anyone be surprised that he has chosen to associate himself with a watch manufacture that laughs in the face of perceived limitations? Much like CR7, who has made a legendary career out of never resting on his laurels, TAG Heuer took the chronograph concept to incredible heights, measuring time to the 1000th of a second as it beats 3.6 million times per hour!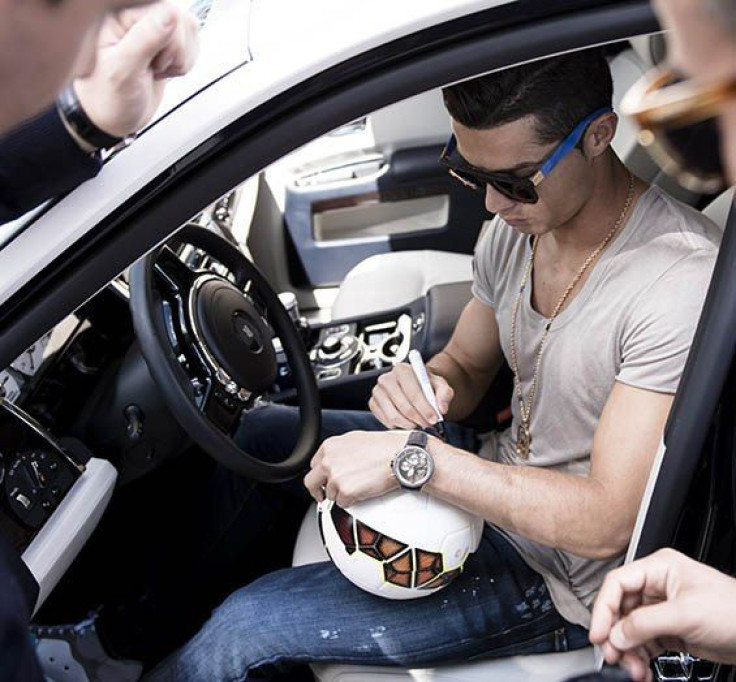 LeBron James, four-time NBA MVP and three-time NBA champion, is no stranger to defining his own vision of style. The all-time-great basketball superstar is also no stranger to dominating on the court thanks to his unique combination of power, speed, grace and finesse. Horology provides a unique opportunity for athletes to express their love of fashion while sharing their obsession with performance of the highest levels. In joining forces with watchmaking legend Audemars Piguet and presenting the Royal Oak Offshore Chronographe LeBron James, the basketball virtuoso merged his unique style with watchmaking excellence at its finest.
Five-time Super Bowl champion Tom Brady has been a brand ambassador for TAG Heuer since 2015, and the watchmaker celebrates their partnership with the Heuer 01 Special Edition Watch, which takes on the brand's beloved chronograph. The blue dial, with its red and silver accents, evokes the jersey colors of the New England Patriots, specifically Brady's (with the prominent "12" at the top of the dial). Four hundred and sixty-six pieces of this limited edition were produced, in honor of Brady's outstanding performance during Super Bowl LI, when he led the Patriots to victory, completing 43 of 62 passes for 466 yards overall.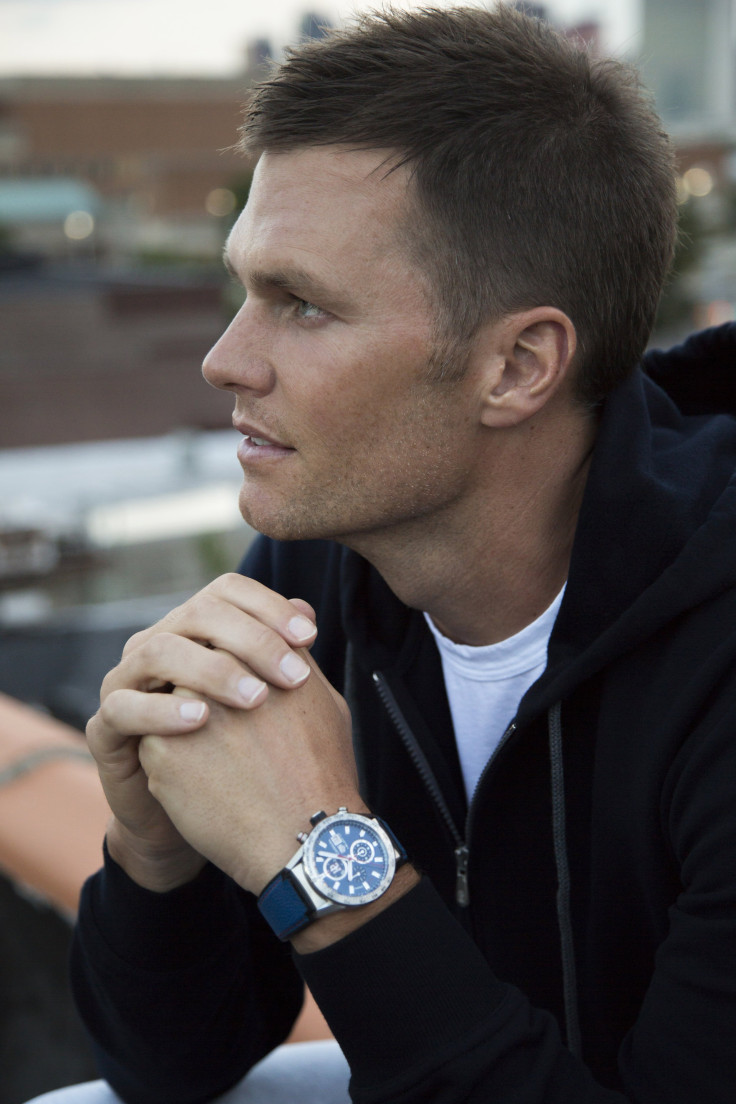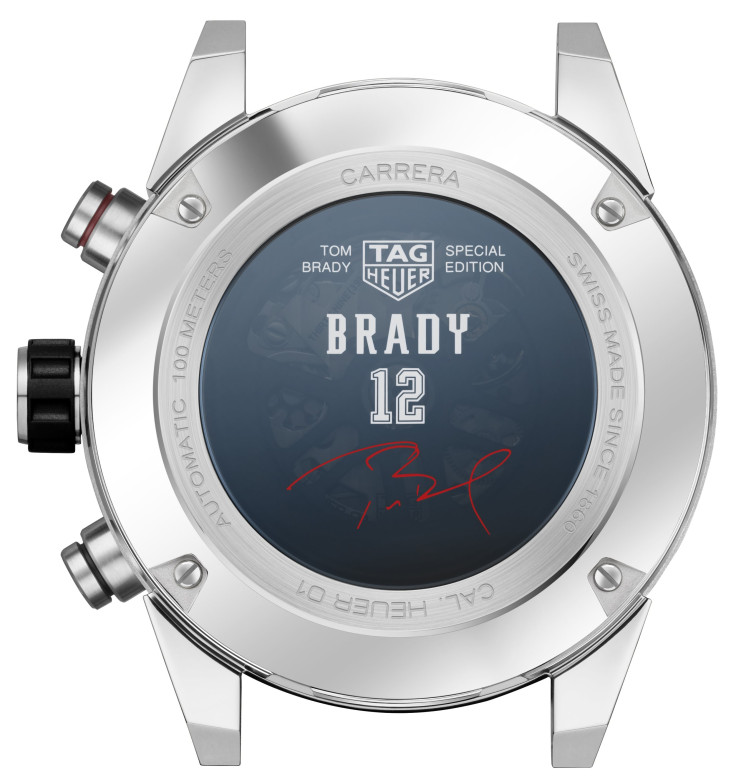 And then there are those times where the timepiece takes part in the athletic achievement itself. With his Zenith El Primero Stratos Flyback Striking 10th on the wrist, Felix Baumgartner captivated the eyes of the world as he accomplished the most astounding freefall of all time on October 14th 2012. The first man to break the sound barrier in freefall, Baumgartner reinvented the boundaries of possibility. Haute horology, from the safety of the planet's atmosphere, continues to reject the notions of what we believe to be achievable.