Greenhouse Gas Emissions Rise As U.S. Economy Recovers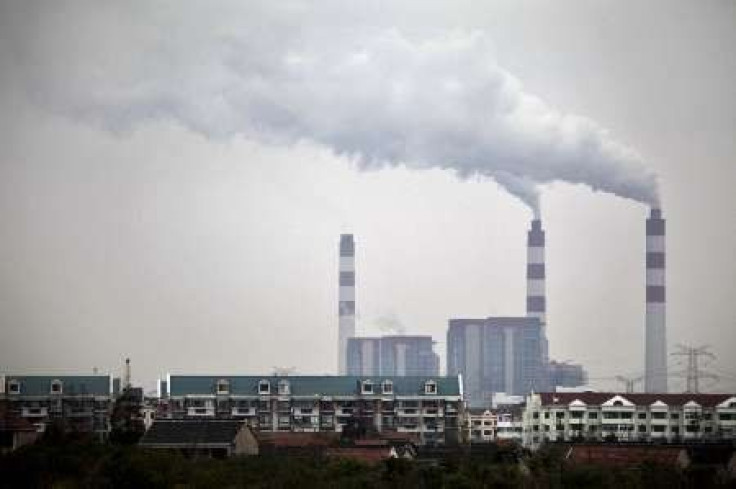 U.S. greenhouse gas emissions rose in 2010 as the economy began to recover from the 2008 recession, according to an annual report by the Environmental Protection Agency. The 3.2 percent increase in emissions ended a two-year decline but still lagged behind record-high levels set in 2007 before the recession hit.
Transportation remained the second-largest contributor of greenhouse gas emissions after electricity production, according to the report. Travel accounted for nearly a quarter of greenhouse gas emissions in 2010 and the economic recovery meant more people drive and fly.
In total, the United States emitted 6.82 billion metric tons of greenhouse gases in 2010, up from 6.61 billion metric tons in 2009, according to the EPA. U.S. emissions are second only to China, which released an estimated 8.64 billion metric tons in 2010, according to the Carbon Dioxide Information Analysis Center.
This increase was primarily due to an increase in economic output resulting in an increase in energy consumption across all sectors and much warmer summer conditions resulting in an increase in electricity demand for air conditioning, EPA officials wrote in the report.
EPA officials attributed the carbon increase to warmer-than-usual summers, creating a chicken-and-the-egg problem. More coal and gas is burned as people use air conditioners in the hot weather, consuming more fossil fuels and raising temperatures further.
Changes in CO2 emissions from fossil fuel combustion are influenced by many long-term and short-term factors, including population and economic growth, energy price fluctuations, technological changes, and seasonal temperatures, according to the report authors. On an annual basis, the overall consumption of fossil fuels in the United States fluctuates primarily in response to changes in general economic conditions, energy prices, weather, and the availability of non-fossil alternatives.
The uptick in emissions means the U.S. will have a difficult time meeting President Barack Obama's goal of cutting 2020 emissions by 17 percent from 2005 levels, according to the report. Between 2005 and 2010, emissions decreased by 5.3 percent.
The federal government has a responsibility to American citizens to reduce our energy use and become more efficient, Obama said in 2010. Our goal is to lower costs, reduce pollution, and shift federal energy expenses away from oil and towards local, clean energy.
In order to cut greenhouse gas emissions, Obama imposed limits on the amount of gases coal power plants can emit and is funding natural gas power plants, which pollute less than coal. The administration is also funding research into clean energy, such as solar and wind power.
The 10 warmest years on record occurred in the past 13 years, the EPA reports.
Greenhouse gases such as carbon dioxide, nitrous oxide and ozone, trap heat in the atmosphere and act as a blanket, raising temperatures and causing climate change. Global temperature increases could affect sea levels, crops and animal habitats. Scientists expect heat waves, cold snaps, hurricanes and other extreme weather events to increase as temperatures increase, according to EPA officials.
© Copyright IBTimes 2023. All rights reserved.