Groupon Restates 4Q, Full-Year 2011 Results On Refund Costs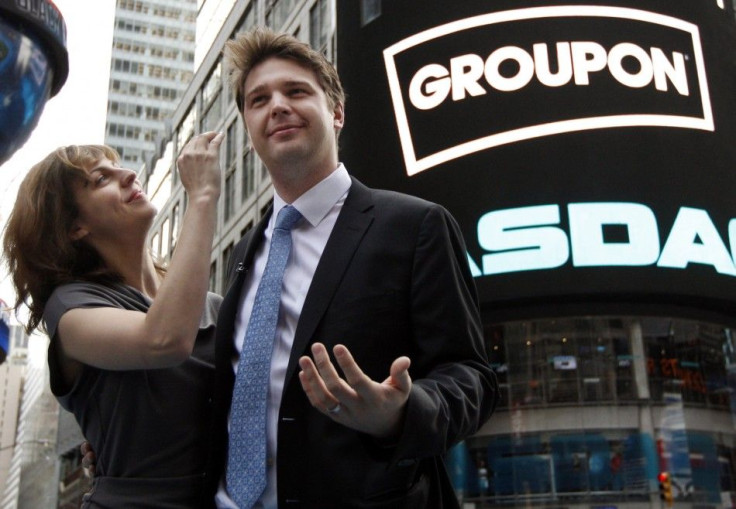 Groupon Inc. (Nasdaq: GRPN) late Friday disclosed a material weakness in its internal controls related to financial statements and restated 2011 full-year and fourth-quarter results that were worse than initially reported.
The Chicago-based operator of daily-deal website Groupon.com said the downward revisions were mainly due to its being hit with refund requests from merchants that cost more than previously calculated, as the company expands into deal offerings with higher refund rates.
Because of the restatements, Groupon's revenue for the quarter ended Dec. 31 fell by $14.3 million, to $492.2 million. The company had reported $506.5 million in revenue when it initally filed its fourth-quarter results in February. Operating income was reduced by $30 million -- swinging to a $15 million loss from $15 million in operating profit.
The revised quarterly loss was $65.4 million, or 12 cents a share, widening from the loss of $42.7 million, or 8 cents a share, that Groupon had reported on Feb. 8. Those initial results represented unexpected losses compared with the fourth quarter of 2010.
For all of 2011, restated revenue was $1.6 billion with a net loss of $373.5 million, or $1.03 a share, according to Groupon's amended filing with the U.S. Securities and Exchange Commission.
Groupon said the revisions don't affect its previously stated guidance for this year's first quarter. It still expects revenue for the three months to be $510 million to $550 million with income from operations between $15 million and $35 million. The company has scheduled the release of its first-quarter results for May 14.
We remain confident in the fundamentals of our business, as our performance continues to highlight the value that we provide to customers and merchants, Chief Financial Officer Jason Child said.
Shares of Groupon fell nearly 6 percent to $17.29 in after-hours trading Friday following the company's disclosure.
© Copyright IBTimes 2023. All rights reserved.