Halloween Costume Ideas 2014: 10 Last-Minute DIY Costumes And How To Make Them On A Budget [PHOTOS]
Halloween is less than 24 hours away. For partygoers and trick-or-treaters who may be scrambling to find a trendy costume for 2014, have no fear! Here are 10 affordable and last-minute and trendy DIY (do it yourself) costume ideas suitable for teens and adults: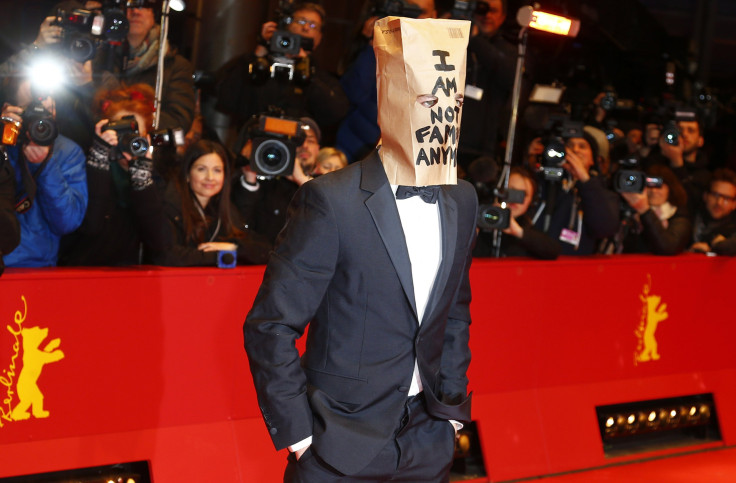 Shia LaBeouf- Have a brown paper bag and a black marker handy? If so, this costume won't cost you a penny. Remind everyone of actor Shia LaBeouf's infamous February 2014 meltdown by writing "I Am Not Famous Anymore" on the bag, cutting out two eye holes and then bam, you're red carpet-ready -- for Halloween, that is.
Cat Burglar- A great costume for couples! Purchase a black-and-white striped shirt ($12 at TopMan.com), paint on a black eye mask and wear black pants. Carrying around a pillowcase filled with loot (possibly candy?) around on Halloween night will also add to your overall look. If you want to add a comical twist to your costume, consider adding a cat tail to the back of your pants or sporting a pair of cat ears. (You can buy ear hair clips for $3.99 and a tail for $6.99 both at PartyCity.com.)
Rosie the Riveter- If you have a button-down blue top on hand, this costume is for you. All you need for this look is the ability to do a simple updo, a dash of red lipstick and a red bandana for your hair. ($9 on Etsy.com.)
Facebook- Take a page out of Jim Halpert's book and go for the witty, yet easy Facebook costume. (See an example from "The Office" here.) For this getup you will only need one black marker and the gumption to wear the word "book" on your face for all of Halloween. If you want people to know you're copying actor John Krasinski's character, dress up in a button-down top and consider carrying along a Dunder Mifflin mug around with you ($12 at NBCUniversalStore.com.)
Hippie- Bring back the '70s by dressing up as a classic hippie on Halloween night. For this look is a tie-dyed shirt. ($7.19 at ApparelInBags.com.) If you prefer to make your own top, Michaels.com sells one-step tie-dye kits for $9.99. Purchase a sunshine flower crown in the color of your choice from ShopMissa.com for just $1. To add a little something extra to your look, consider wearing a pair of flared jeans and giving the peace sign.
Apple Scarf guy- Help to recognize Tommy Krul's show-stopping ensemble from the Apple 2014 keynote with this year's sure-to-be hit the "Scarf Guy" costume. For his meme-worthy look, you will need one (preferably lilac) button-down shirt, and of course, his signature item, a dark purple infinity scarf ($24 at Norstrom.com).
Regina George- For all you "Mean Girls" fans out there, replicate the famous scene from the 2004 comedy film when Regina George (Rachel McAdams) returns from gym class only to find two holes have been cut out of her shirt. For this costume you will need a dark purple bra ($15.20 at Kohls.com) and a top you don't mind slicing up. (Actress Rachel McAdams wore a white tank in the movie.) To achieve the final look, cut two circles out of the chest region of the top to achieve this fetch look.
Ghost- If you want to be super original this Halloween, consider going for this classic ghost costume. All you will need is a set of white sheets you don't mind ruining (Find a set a single, flat and white sheet for $3.99 at Ikea.com.) and a pair of scissors to create two eye holes.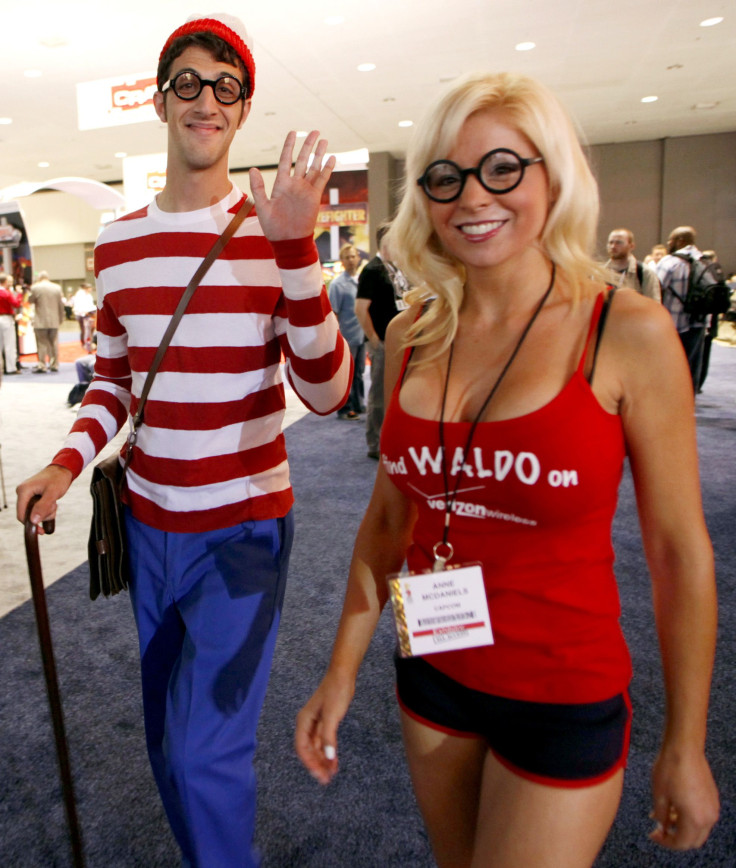 "Where's Waldo?"- Dress up as everyone's impossible-to-find children's book character Waldo. For this look, you will need a red and white striped shirt and hat ($7.80 at Forever21.com for men/$9.10 at JcPenney.com for women) and any pair of denim jeans. If you want to go the extra step, pair your top with a red and white stripped beanie hat ($3.79 at SewForLess.com). To recreate Waldo's wide-rimmed black glasses, pop the lenses out of that one pair of 3D glasses from the movie theater you forgot to return and bam, you have a costume.
Ace Ventura- Pay tribute to Jim Carry's master of disguise by dressing up as his comical "Ace Ventura: Pet Detective" character this Halloween. To achieve this unforgettable look, you will need a tutu ($11.48 at World-Costume.com), a preferably white button-down top and a pair of shorts. Top off the look with any pair of boots. To complete your look, leave your hair in its natural bedhead state when you wake up Halloween morning.
© Copyright IBTimes 2023. All rights reserved.