Hamilton, Stanley 'Trending In The Right Direction,' Claims Ravens Coach After Injury Scare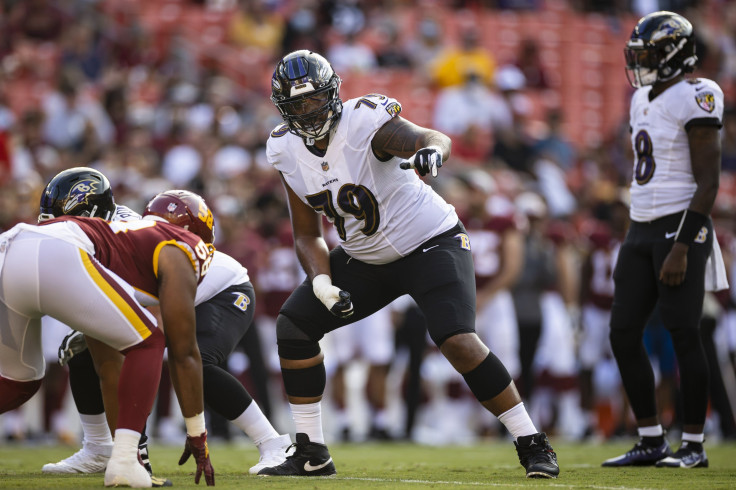 KEY POINTS
Ronnie Stanley and Kyle Hamilton gave Baltimore Ravens fans a scare after seemingly injuring themselves
Head coach John Harbaugh eased fears of the fanbase by saying that both players are doing fine
Baltimore cannot afford to have either players miss time as the season winds down
The Baltimore Ravens suffered a couple of injury scares during their Week 11 clash with the Carolina Panthers this past Sunday, November 20, and head coach John Harbaugh sought to allay such fears from the fanbase.
At a press conference on Monday, November 21, the 14-year head coach of the Ravens confirmed that there have been no issues thus far with both safety Kyle Hamilton and left tackle Ronnie Stanley.
"We don't have the final word on those things yet, but I would say it's definitely trending in the right direction based on what we know so far," Harbaugh noted.
"Ronnie (Stanley) still has an MRI to get, so we'll find out the final on that, but it was trending really well last night and this morning. And Kyle (Hamilton), the same thing. Kyle, the X-rays looked good, so it's trending in the right way. His knee is stable and all those kinds of things."
The two players got injured during the third quarter of the low-scoring affair at their homefield of M&T Bank Stadium.
Hamilton suffered his knee injury scare just over 10 minutes remaining in the frame while Stanley's ankle was the unintentional landing pad of quarterback Lamar Jackson as he was being sacked by Panthers defensive end Brian Burns.
Jackson immediately took the blame during his time on the podium and checked up on his blindside defender after the game, casually telling Jackson that "he's pretty good" though reminded him not to "fall into him".
It is worth noting that the ankle that Jackson fell on was the same one that Stanley had to get surgery on after opening week of the 2020 season after breaking it, causing him to miss the rest of that season and last year as well.
As for Hamilton, to say that knee issues have been plaguing him would be overstating matters–though it should be mentioned that he did get a couple of scares once in 2020 and 2021; the latter forcing him on the sidelines for seven games.
The Ravens cannot be without the services of Stanley as his body of work as Jackson's blindside defender helped him reach MVP status during the 2019 season while the Notre Dame product was recognized with a first-team All-Pro selection and his first-ever Pro Bowl appearance.
The same can be said for the rookie safety in Hamilton as he has steadily grown into his role alongside the Baltimore secondary which has names like Marlon Humphrey and Marcus Peters leading the charge.
All in all, the Ravens' two key pieces are likely going to be day-to-day based on Harbaugh's update and may not miss significant time after all, potentially even suiting up for their Week 12 matchup against the Jacksonville Jaguars.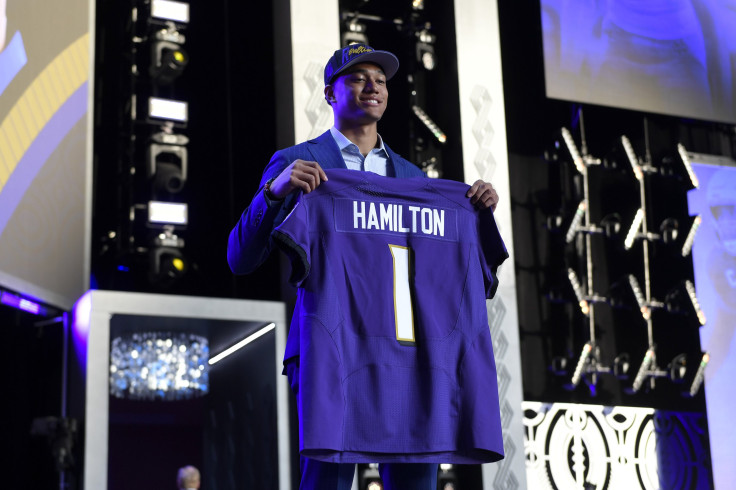 © Copyright IBTimes 2023. All rights reserved.