'Harry Potter' Star Tom Felton Reveals How He Escaped Rehab And Cried
Tom Felton, who is popularly known for portraying Draco Malfoy in the "Harry Potter" film series, opened up about the time when he ran away from rehab and cried on a beach.
The 35-year-old actor dropped a new memoir, "Beyond the Wand: The Magic and Mayhem of Growing Up a Wizard" on Tuesday, in which he talks about his struggle with a life in Hollywood.
Talking about the time he escaped from the Malibu rehab 24 hours after checking in, the actor wrote, "All of a sudden, the frustration burst out of me," as reported by PageSix. "I was, I realize now, completely sober for the first time in ages and I had an overwhelming sense of clarity and anger. I started screaming at God, at the sky, at everyone and no one, full of fury for what had happened to me, for the situation in which I found myself."
Felton shared that he yelled full-lung while looking at the sky and the ocean. He added, "I yelled until I'd let it all out, and I couldn't yell anymore."
The night he escaped from the rehab, the actor disclosed that he met "three kings," who helped him out in different ways. The first one was a gas station attendant who gave him $20 and water while the second one was a cab driver who helped him with a ride to Hollywood.
The third one was a bartender, who not only gave him a place to stay that night but also his shoulder to cry on.
In the memoir, the actor also recalled how he walked into his manager's office for discussing an upcoming project but he later found out that it was actually an intervention.
Many letters were read in front of Felton including the one penned by his then-girlfriend, Jade Olivia. However, the letter from his lawyer was the one that moved him.
"My lawyer, whom I'd barely ever met face to face, spoke with quiet honesty," the actor mentioned. "'Tom,' he said, 'I don't know you very well, but you seem like a nice guy. All I want to tell you is that this is the seventeenth intervention I've been to in my career. Eleven of them are now dead. Don't be the twelfth.'"
Felton further disclosed that when he moved to Hollywood to get work, his life was of "crazy opportunity, elaborate nights out" and a lot of "cool" free stuff. The actor noted that initially he and his girlfriend enjoyed it all as "it was a lot of fun."
"But only for a while," Felton wrote. "The gleam soon began to tarnish. I never knew I wanted this kind of life. And as time passed, an uncomfortable truth quietly presented itself to me: I didn't want it.
"I was in a lucky and privileged position. But there was something inauthentic about the life I was leading," he added.
Felton and Olivia dated from 2008 to 2016. Considering his new memoir, the actor has also talked about his crush on co-star Emma Watson.
On the work front, Felton will be next seen in the movies like "Some Other Woman" and "Lead Heads."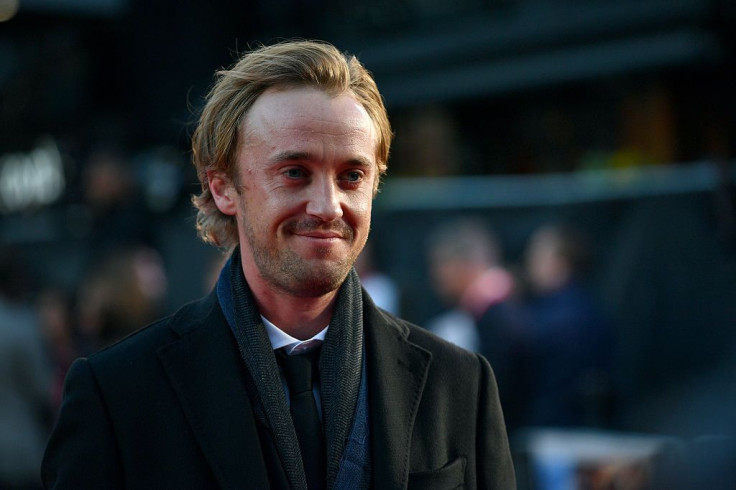 © Copyright IBTimes 2023. All rights reserved.