'The Haunting Of Verdansk': Everything To Know About 'Call Of Duty' Halloween Event
KEY POINTS
"The Haunting of Verdansk" is the first-ever Halloween event inside the "Call of Duty" games
Jigsaw from "Saw" and Leatherface from "The Texas Chainsaw Massacre" are coming to the games
New weapons, new modes, and a Trick or Treat reward system will be featured in this event
As Halloween draws near, titles like "Call of Duty: Modern Warfare" and "Call of Duty: Warzone" are getting a bit scarier.
Called "The Haunting of Verdansk," the Halloween event will see some familiar movie monsters finding their way into the Season Six content drop. This is the first-ever Halloween experience inside the games and is a limited-time event running from Oct. 20 to Nov. 3, according to the Call of Duty blog.
Armored Royale was the latest mode introduced in Season Six where players can exploit heavily armored trucks to their advantage. This is a mode that is also only available for a limited time but is still currently accessible.
In a bizarre take on the Halloween tradition, the "Trick or Treat" reward system of the event will feature Supply Boxes that will either contain good blueprints and personalization items or "frights." Some modes have a nighttime variant of Verdansk with even more creepy things that players can bump into the night.
The Zombie Royale mode that's part of the event will feature dead Operators using unnatural powers to come back from the dead and rejoin the ranks of the living in a battle royale setting. Killing two players and collecting the syringes that drop off their bodies give players that second chance at life.
A powerful new JAK-12-shotgun with a 32-round drum mag is also coming to the games, and with Jigsaw from the "Saw" films and Leatherface from the "Texas Chainsaw Massacre" film series appearing as skins, that weapon becomes even more valuable.
Jigsaw a.k.a. Billy the Puppet, with his trademark "Do you want to play a game?" catchphrase and Leatherface complete with mask and chainsaw, play prominent roles in the trailer for "The Haunting of Verdansk" found below.
Players can purchase the "Saw" bundle to dress up as Billy the Puppet and use a lethal throwing knife that will drill enemies upon impact. An Assault Rifle and Shotgun as well as a Cargo Truck skin and tricycle Charm are other items in the "Saw" bundle.
Leatherface is the main attraction of "The Texas Chainsaw Massacre" bundle that includes the "Anybody Home" blueprint and all kinds of weapons that the monstrous figure from the 1974 classic film would be proud to use.
Aside from those two fearsome figures, there is also the in-universe monstrosity that is the electricity-obsessed Dr. Karlov. The doctor is an urban legend in Verdansk and defines the Halloween folklore in the region. The "Dr. Karlov Lives" bundle comes with a new skin for Bale, two high-voltage weapon blueprints, an electric Throwing Knife, and a vehicle skin.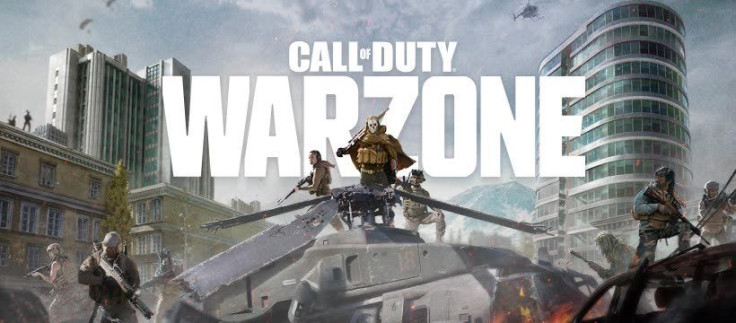 © Copyright IBTimes 2023. All rights reserved.
FOLLOW MORE IBT NEWS ON THE BELOW CHANNELS