Heart Attack Grill Scare: Should Las Vegas Burger Joint Be Shut Down? [POLL]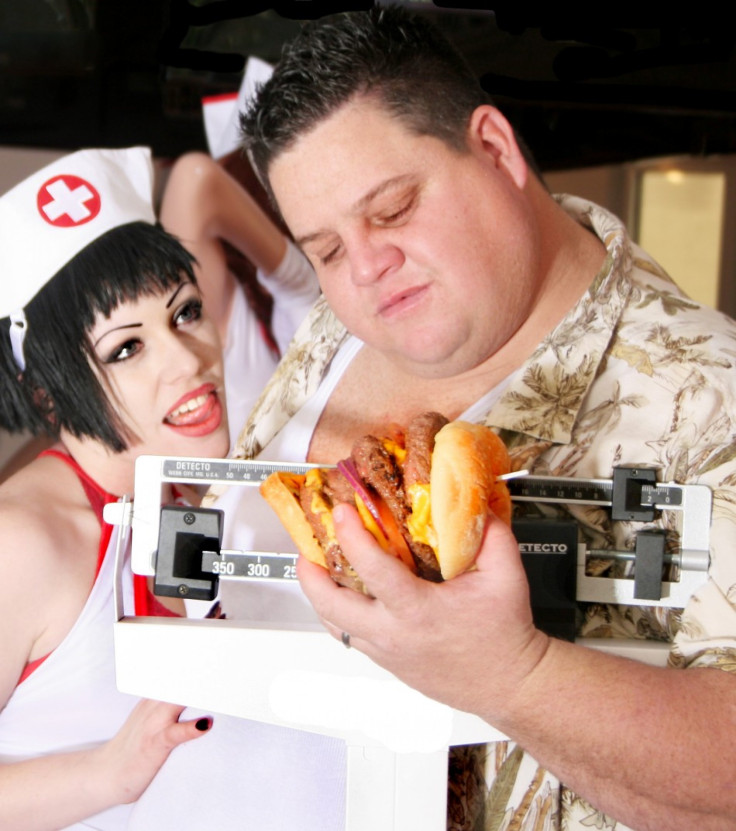 The Heart Attack Grill in Las Vegas, Nev., has come under scrutiny since one of its patrons suffered an actual heart attack while eating a Triple Bypass Burger there earlier this week.
The restaurant's menu features items like Flatliner Fries and Butterfat Shakes, as well as four varieties of bypass burgers with exponentially increasing fat and calorie counts. Waitresses dress as scantily-clad nurses, customers who weight over 350 pounds get a free meal, and the grill's founder, Doctor Jon Basso, prides himself on his morbid sense of humor.
For some, that humor goes too far, glorifying unhealthy eating and pushing obese customers and sponsors (one of whom, the late Blari River, clocked in at 575 pounds) into an early grave.
For others, however, that risk is part of the fun, just as being taken out in a wheelchair after devouring a Quadruple Bypass Burger and some Flatliner Fries both acknowledges and pokes fun at the delicious danger the customers are enjoying.
It says right on the door, it's hazardous to your health, said CJ Beeman, a diner at the grill, indicating a sign that states, Caution! This establishment is bad for your health.
What do you think? Should Basso declare moral bankruptcy and close the restaurant, as an anti-meat advocacy group in D.C. is now calling on him to do? Or do you think the Heart Attack Grill should stay open for many years to come?
Scroll down to our poll and vote to let us know.
<a href=http://polldaddy.com/poll/5952626/ mce_href=http://polldaddy.com/poll/5952626/>Should The Heart Attack Grill Be Closed?</a>
© Copyright IBTimes 2023. All rights reserved.
FOLLOW MORE IBT NEWS ON THE BELOW CHANNELS