Heidi Klum Divorce: Supermodel Gives First Interview, Speaks Out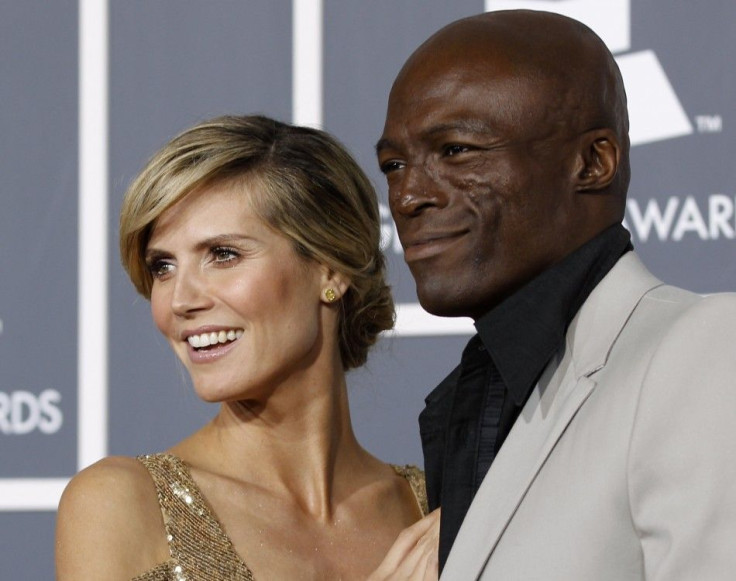 Heidi Klum, the modeling icon and host of Project Runway, spoke publicly for the first time since her breakup with long-time husband, R&B singer Seal. In recent interview with Elle magazine, the supermodel spilled the beans on the breakup and on living life in the public eye.
I don't want to talk positively or negatively about the ups and downs that we had, she said. Every couple goes through things. Unfortunately, we're in the public, so the highs are out there. But I don't think it's necessary -- especially for our children -- to have the lows being printed in magazines and talked about.
She talked briefly about the tabloid frenzy that surrounds the divorce, too. I feel like I'm in the eye of the tornado, she said. It's emotions inside of your body that are a tornado. And then the outside world doing all this craziness -- with you wanting it or not wanting it -- is another tornado. But as hard as it is, so is life.
While Klum has done her best to avoid the media during the split, Seal seems to have done the exact opposite. Seal has been candid since the announcement of the couple's split was first made.
When you publicize your marriage as much as our marriage was publicized, when you renew wedding vows, when you do all those things, what you are saying to people is ... you're giving people a picture of an ideal relationship that people aspire to, Seal said on the Fifi and Jules radio show. When it goes south, you can't all of a sudden take the philosophy of a monk and decide to go for a vow of silence. It doesn't really work like that.
© Copyright IBTimes 2023. All rights reserved.