Heidi Klum, Seal: Divorce Appears to Be Imminent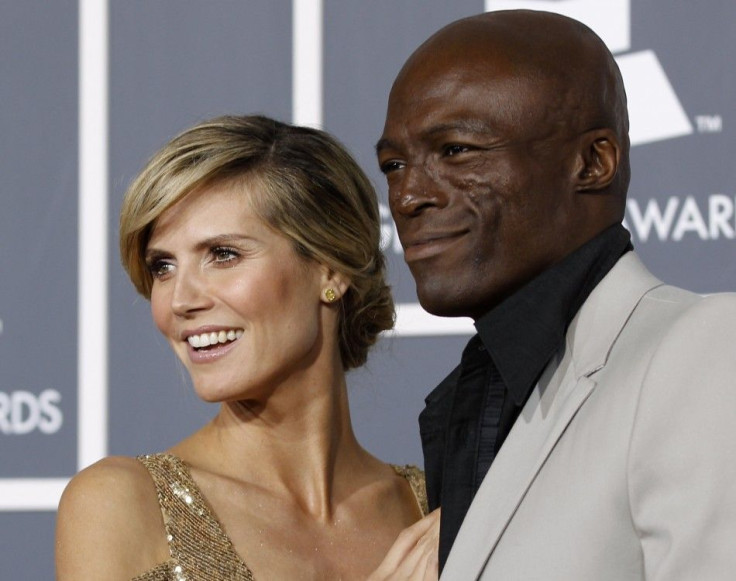 Seal, the famous R&B icon, will turn 49 this Sunday, and it appears to be unlikely that model Heidi Klum will be celebrating with him.
People magazine reports that while the couple was hopeful about reconciling their differences, they may not try do to so after all.
They had both been wearing their wedding rings and had mutually thought they might be able to work it out, an anonymous source tells People. But it doesn't look like it's going that way.
About a week ago, Seal was seen stepping off an airplane in Sydney without his wedding band. The R&B sensation was wearing brith yellow nail polish to mark the occasion.
He had previously answered questions about his relationship with Heidi Klum on The Ellen Degeneres Show. These things happen, said Seal. I think we've pretty much said how we feel. I think we made it clear in the release statement...You just go up on, after a while. You try, and you work through it, and the thing that you quickly realize, when you're married and become a parent, is that you do the best that you can.
Degeneres asked specifically about the wedding band that Seal was still wearing.
It's a token of how I feel about this woman, said Seal. We have eight years--eight wonderful years--together, and just because we have decided to separate doesn't necessarily mean that you take off your ring and you're no longer connected to that person, Seal said.
Despite his strong feelings about Klum, Seal continues to trudge forward in his single life. Klum reportedly prefers being alone, too.
They have had very little contact and Heidi wants to keep it this way, an anonymous source tells People. She feels less stressed out now and feels it's best to be away from Seal, so she doesn't get confused about her feelings.
People's inside source also said this, She is moving forward with the divorce.
© Copyright IBTimes 2023. All rights reserved.
FOLLOW MORE IBT NEWS ON THE BELOW CHANNELS