Here's How Johnny Depp Allegedly Spent $2 Million Every Month
KEY POINTS
Johnny Depp earned $650 million between 2003 and 2016 alone, a lawsuit revealed
His former business managers alleged Depp spent as much as $2 million a month at one point
Depp's monthly expenses allegedly included $200,000 on private jet travel and $300,000 to maintain a 40-person full-time staff
Johnny Depp's monthly expenses averaged $2 million per month at one point, his former financial managers alleged.
The 58-year-old Hollywood actor and producer has a net worth of $100 million as of 2022 and charges $20 million per movie, according to Celebrity Net Worth. His television and film work since he made his acting debut in the film "A Nightmare on Elm Street" in 1984 largely contributed to his fortune.
However, Depp could have been richer today had he not used his massive income to fund a lavish lifestyle, a lawsuit claimed.
A legal battle between Depp and his former business managers at The Management Group (TMG) revealed that between 2003 and 2016 alone, the actor earned $650 million in salaries, backend profits and endorsement contracts, according to Celebrity Net Worth.
Depp filed a $25 million lawsuit against TMG in 2017, accusing them of "gross mismanagement and sometimes outright fraud." He alleged that the firm caused him to lose tens of millions of dollars, racked up more than $40 million in debt without his knowledge, failed to file his property taxes on time, made unauthorized loans and overpaid for security and other services, among other charges.
The company countersued, alleging that it was Depp who blew his estimated $650 million fortune and dug himself into a financial hole.
TMG's Joel Mandel claimed that even though Depp earned more than $650 million in the more than 13 years the company represented the star, the actor didn't have enough cash to cover his $2 million in bills each month, according to The Hollywood Reporter.
International Business Times could not independently verify these claims.
The firm's legal filing claimed that the "Pirates of the Caribbean" actor's monthly expenses included $30,000 on wine, $150,000 on security for himself and his family, $200,000 on private jet travel and $300,000 to maintain a 40-person full-time staff.
Depp also allegedly forked over $350,000 each month to maintain his 156-foot yacht, which he later sold, according to The Hollywood Reporter.
The lawsuit also revealed that Depp spent $500,000 to maintain 12 storage facilities for his memorabilia collection and that at the peak of his career, he owned 45 cars and several yachts.
Over the years, Depp spent $75 million acquiring 14 homes around the world, TMG claimed. The actor's real estate portfolio reportedly included a horse farm in Kentucky, a 45-acre French chateau and several islands in the Bahamas.
Depp settled his lawsuit against his former business managers in July 2018. The terms of the settlement were not disclosed.
In January 2017, Depp finalized his divorce from ex-wife Amber Heard. Their agreement called for Depp to pay Heard $7 million, which she publicly vowed to split between two charities.
The judgment split up several other assets, including cars and properties. Neither of the pair will receive spousal support, according to the agreement.
Depp is suing Heard for $50 million over a 2018 op-ed she wrote for The Washington Post in which she described herself as a "public figure representing domestic abuse." Though Depp was not named in the article, he claimed it cost him lucrative acting roles.
Both Heard and Depp accused the other of acts of physical violence during their relationship. They have both denied the other's claims.
The trial, which started on April 11 in a Virginia court, is set to last six weeks. Heard has not yet testified.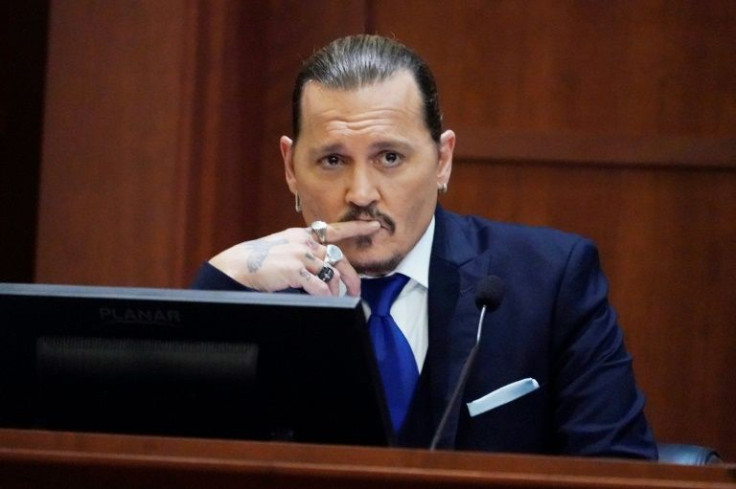 © Copyright IBTimes 2023. All rights reserved.