Here's Why Fans Think EXO's Sehun Will Be Enlisting In The Military Soon
KEY POINTS
EXO will hold a meet-and-greet event in Jakarta, Indonesia, next month
The poster, however, showed only six members of EXO, without Sehun
Fans suggested that Sehun's absence indicated that he will be enlisting in the military soon
EXO just announced that it will be holding a meet-and-greet event in Jakarta, Indonesia, next month. But Sehun is missing from the official event poster, sparking speculation among fans that he will be enlisting in South Korea's military soon.
Twitter fan account @milkteus recently shared the poster for the South Korean pop boy band's "Scarlett x EXO: Glow to You" fan meeting event, which showed members Chanyeol, Baekhyun, Chen, Suho, D.O. and Xiumin.
"Without Sehun...," the user captioned the image, along with a crying emoji. The post has garnered 1 million views, 30,100 likes and 5,696 retweets as of press time.
EXO fans — known as EXO-L — speculated that Sehun could be the next member to enter his country's military, suggesting that the poster likely indirectly confirmed his enlistment.
"This is like a notice for us to be ready anytime for a weather update from Sehun," one Twitter user quipped.
Another commented, "We already know what this means..."
"I will try not to think of any implication to this," a third user said, remaining hopeful.
One Twitter user with the handle @xunhuas noticed that Sehun will be participating in an event in Seoul, South Korea, alongside Chanyeol one week before the Jakarta meet-and-greet.
"Sehun will be performing alongside Chanyeol at the Cass Cool Festival 2023 on August 19, 2023, but he won't be attending EXO's 'GLOW TO YOU Meet & Greet in Jakarta' for Scarlett on August 27, 2023, so I guess he will be enlisting in the military somewhere between those dates," the user wrote, attaching the official posters of both events.
"I'm not ready for [the] Sehun version," a fifth user tweeted alongside a collage of photos of EXO members touching the shaved heads of bandmates enlisting in the military.
"My fellow [EXO-L] this is the last time, WE CAN OVERCOME THIS," a sixth user said, remaining positive, given that the 29-year-old "maknae" or youngest member of the group is the only one who hasn't enlisted.
Sehun and his label SM Entertainment have yet to release an official announcement regarding the idol's enlistment date. But if he does enlist in the coming weeks, EXO will have to promote as a six-member group until Kai and Sehun complete their military duties in the next 18 months.
Chanyeol, Baekhyun, Chen, Suho, Sehun, Xiumin, Kai and D.O. recently released their seventh studio album, "Exist." It features a total of nine tracks: "No Makeup," "Cream Soda," "Private Party," "Let Me In," "Cinderella," "Hear Me Out," "Regret It," "Love Fool" and "Another Day."
"Scarlett x EXO: Glow to You" will be held at the Beach City International Stadium in Jakarta, Indonesia, on Aug. 27.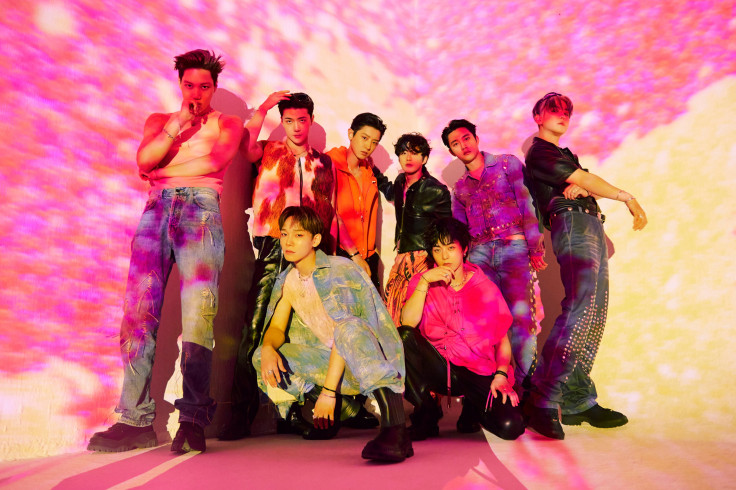 © Copyright IBTimes 2023. All rights reserved.